Cincinnati Cerebral Palsy Lawyer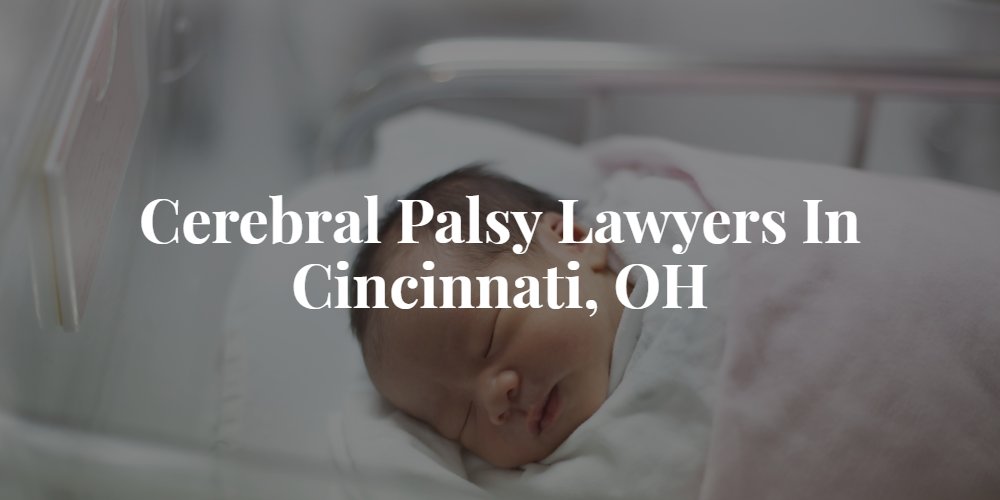 Cerebral palsy is a neurological condition with no known cure. It is the most common motor function disability in childhood, with thousands of new cases every year. Cerebral palsy can affect the way a child walks, talks, eats and learns. Some cases of cerebral palsy can arise because of medical malpractice. If you suspect negligence contributed to your child's development of cerebral palsy, contact a Cincinnati cerebral palsy lawyer at Elk & Elk Co., Ltd right away. We can review your case and teach you your rights during a free consultation in Cincinnati.
Why Choose Us?
We have more than five decades of experience helping clients with personal injury claims throughout Ohio. We have achieved outstanding results for medical malpractice clients.
We have the resources to craft a strong, compelling case on your behalf. Our injury attorneys in Cincinnati are not afraid to go to court if that is what it takes to obtain fair results.
We only charge attorney's fees if we win the cerebral palsy case. We never bill our clients directly for our services, and never charge anything up front.
Why Hire a Cincinnati Cerebral Palsy Lawyer?
Cerebral palsy will affect your child for life. It can put a great financial burden on your family, with thousands of dollars in lifetime medical costs, nursing care, special education, and therapies. It can also cause you, your child, and family members significant pain and suffering.
A cerebral palsy attorney will appreciate the immense impact this condition has on your family and will fight aggressively on behalf of your child for fair compensation. At Elk & Elk Co., Ltd, we know a lawsuit will not solve your child's medical condition, but it can provide financial stability for the years ahead. It can also hold the at-fault party accountable for your child's cerebral palsy.
Symptoms of Cerebral Palsy
In some cases, symptoms of cerebral palsy appear right away. In others, it may take months or even years for a diagnosis. According to CerebralPalsy.org, "About 10,000 babies born each year will develop cerebral palsy." Cerebral palsy affects the brain and therefore looks different for each patient. Certain symptoms can correspond with a cerebral palsy diagnosis in a child.
Odd muscle tone development (over or underdevelopment)
Poor coordination
Involuntary muscle spasms (spasticity)
Trouble with movement
Abnormal reflexes
Impaired motor functions
Difficulty speaking or eating
Some children with cerebral palsy cannot walk or talk unassisted at all. Others may lead fairly normal lives, with only minor signs of the condition. Each case is unique. Treatments for cerebral palsy cannot cure symptoms, but it can help patients lead fulfilling lives.
What Could Cause Cerebral Palsy?
Most cases of cerebral palsy stem from congenital causes. However, about 10% come from injuries the child's brain sustained during development. Medical malpractice could cause cerebral palsy if a negligent physician causes an interruption to fetal brain development. This could happen in many different scenarios.
Failure to diagnose a maternal infection or another condition
Failure to monitor fetal vital signs
Failure to react appropriately to an emergency complication, such as umbilical cord prolapse
Failure to order an emergency C-section
Improper use of birth-assisting tools during delivery
Negligence such as injuring the child after delivery
Failure to treat infant jaundice
If a reasonable and prudent healthcare professional would have done something differently in the same circumstances, the defendant may be guilty of causing your child's cerebral palsy. If this is the case, your family could be eligible for thousands of dollars in compensation for your past and future losses. A cerebral palsy lawyer in Cincinnati can help you fight for fair financial recovery.
Do You Offer a Free Consultation?
Yes. Elk & Elk has years of experience that can benefit you during a cerebral palsy lawsuit in Cincinnati. Our attorneys can review your rights, help you decide which legal action to file, and negotiate a higher insurance settlement on your behalf. Working with an attorney can give you the opportunity to focus on your child's treatment while someone else takes care of legal matters. To learn more about your case, contact our firm for a free consultation.