Cincinnati Workers' Compensation Attorney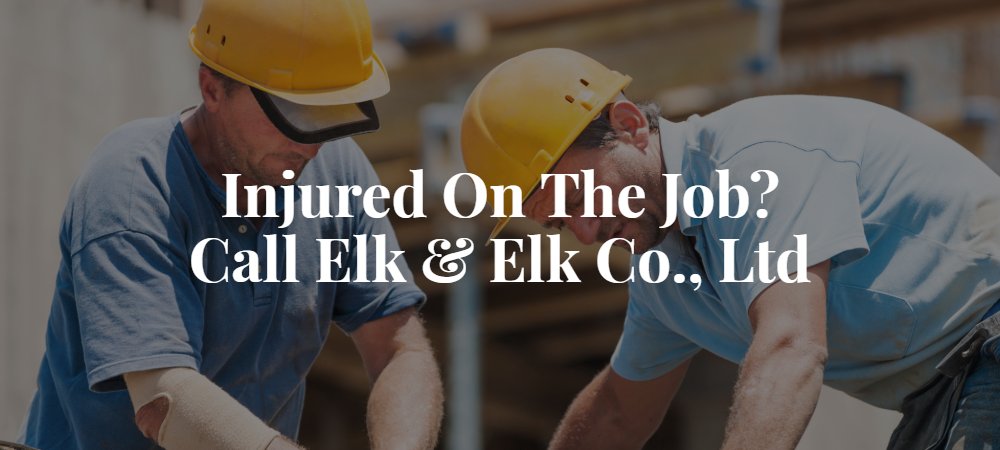 Workers' compensation is a type of insurance the Ohio State Bureau requires all employers with one or more employees to purchase. If a worker suffers an injury on the job, workers' compensation insurance provides benefits to pay for related medical costs and lost wages, without the employee bearing the burden to prove the employer's fault. Unfortunately, not every workers' comp claim is easy or straightforward for workers. Sometimes, the Bureau may unfairly deny claims or delay benefits.
If you recently experienced an on-the-job injury in Cincinnati, contact the Cincinnati injury attorneys at Elk & Elk Co., Ltd for assistance with your workers' compensation claim. Our Cincinnati workers' compensation lawyers can help you obtain the benefits you need to cover your expenses after a work-related accident. If the Bureau has denied your claim, our Cincinnati Workers' Compensation Attorney can help you file an appeal and fight for a fair recovery.
Call (513) 370-5807 today for more information about your case.
Why Choose Elk & Elk Co., Ltd?
Elk & Elk Co., Ltd has over 50 years of experience handling a wide range of workers comp claims. Our personal injury attorneys in Cincinnati have extensive knowledge of workers' comp lawsuits.
Elk & Elk Co., Ltd is proud to represent workers in Ohio, and have law offices throughout the state to conveniently fulfill your legal needs.
Elk & Elk Co., Ltd only charges for attorney's fees if we win the workers' compensation case. You will never have to pay out of pocket for your lawyer.
Why Hire a Cincinnati Workers' Compensation Lawyer?
Retaining a workers' compensation attorney in Cincinnati can ensure your claim is on track, avoiding common pitfalls such as:
Missing an important deadline
Failing to meet a filing requirement
Not knowing how to challenge a claim denial
Additionally, a Cincinnati workers' compensation attorney can advise you on the proper course of action if negligence was involved, determining whether pursuing further compensation via a third-party claim may be a possible option.
Common Workplace Accidents and Injuries in Cincinnati
Many types of accidents could cause injuries in the workplace:
Transportation accidents
Repetitive motion or strain injuries
Heat stroke
Exposure to hazardous chemicals
Heavy machinery accidents
Electrocutions
Acts of violence
Whether your employer or a coworker caused your accident is irrelevant during a workers' compensation claim. You will not need to prove fault unless you decide to file a personal injury claim. If you accept workers' comp benefits, you forfeit your right to bring a lawsuit against your employer. You can, however, still file a personal injury lawsuit against a third party, such as a product manufacturer. A lawsuit may result in higher compensation than workers' comp alone.
How to File a Workers' Compensation Claim in Cincinnati
After sustaining an injury at work, notify your employer or a supervisor of the accident immediately. Seek medical attention from the closest hospital or refer to a doctor on your employer's accepted list. Keep copies of your medical records and prescribed treatments. File your workers' compensation claim using the application your employer provides. You have two years from the date of your accident to file your claim. Within one week of your accident, however, your employer must report it to the Bureau of Workers' Compensation. Then, wait for the Bureau's response.
Contact Elk & Elk Co., Ltd for a Free Consultation
A lawyer from Elk & Elk Co., Ltd can help your workers' compensation claim go smoothly in Cincinnati. We understand how the Bureau makes its decisions and can use this knowledge to strengthen your initial claim. If a personal injury lawsuit would be in your best interests, we can help you explore this option as well. Contact us to speak to a Cincinnati workers' compensation attorney for free today.