Seattle Personal Injury Lawyer
The time following an accident or injury can be very difficult for injured people and their families. Bills pile up, medical treatment may not work, and the insurance company stalls or denies claims. The future can seem very uncertain. People who have been injured need answers. They also deserve someone who will fight for them. At Elk & Elk, our Seattle personal injury attorneys take on the big insurance companies and corporations to get justice for the injured and their families.
We have been doing this for over 50 years and have the experience and resources to go toe to toe with well-funded opponents. To learn how the injury lawyers at Elk & Elk can help, call us at 1-844-ELK-WEST (1-844-355-9378) to schedule your free consultation.
AWARD-WINNING SEATTLE INJURY LAWYERS
Since 2008, Egan has been pursuing justice for those suffering injury caused by medical negligence, nursing home negligence, as well as trucking and automobile negligence. Egan was honored to be listed as a Washington Super Lawyers "Rising Star" from 2016 – 2019, Washington Super Lawyers for 2020, 2022, 2023, and for his Ohio Super Lawyers "Rising Star" recognition from 2010 – 2015, a distinction given to no more than 2.5% of the attorneys in the state.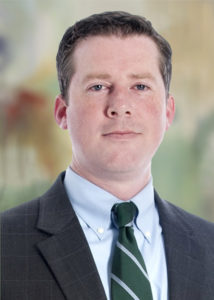 HONORS AND AWARDS
Ohio Super Lawyers "Rising Stars" – 2010, 2011, 2012, 2013, 2014, 2015
4.3/5.0 BV Distinguished Martindale-Hubbell® Peer Review Rating
The National Trial Lawyers Top 25 – Medical Malpractice
The National Trial Lawyers Top 100 Trial Lawyers,
Washington Super Lawyers "Rising Stars" – 2016, 2017, 2018, 2019
Washington Super Lawyers – 2020, 2022, 2023
PROFESSIONAL ASSOCIATIONS AND MEMBERSHIPS
Ohio Association for Justice
Cleveland Academy of Trial Attorneys
Kentucky Bar Association
Washington State Bar Association
Washington State Association for Justice – "Eagle" Member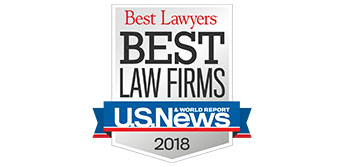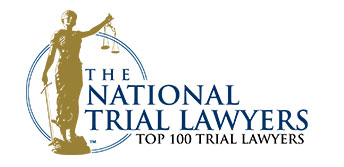 PERSONAL INJURY RESOURCES:
WHY CALL ELK & ELK FOLLOWING A PERSONAL INJURY
Elk & Elk treats your physical, emotional, and financial health with the utmost diligence, and is willing to use all of our resources available to secure you maximum compensation. We understand that your future is at stake when battling for damages in the legal system.
Our competitive attorneys utilize a wide network of experts to assess your case and determine what type of compensation you may be entitled to.

Elk & Elk has decades of experience with personal injury law, not only in the Seattle area and Washington state but throughout the country.

We have secured numerous multi-million dollar settlements and lawsuits involving personal injuries.

In total combined compensation, 

Elk & Elk

 has recovered over 

$1 billion for clients

 across the United States of America.
WHY A LAWYER IS IMPORTANT TO HAVE IN WASHINGTON STATE
Personal injuries are all too common across the state of Washington. Every day, people are injured by the negligence, oversight, or mistakes of another person – some of which even lead to death. When dealing with an important personal injury claim, it is important to have professional legal representation – someone that is experienced and knowledgeable to fight for your compensation.
A Seattle personal injury attorney will provide you with a free consultation, addressing all of your concerns surrounding your case while providing advice on the next steps to take.

Your lawyer will investigate all of the claims while establishing liability and utilizing their power to obtain documentation and other forms of evidence to bolster your case.

They will file all of the necessary paperwork and documentation necessary for a personal injury case in Washington state, ensuring that nothing is overlooked.

Negotiation with insurance companies and other legal parties will enable the opportunity for a fair settlement. Oftentimes, when individuals do not have a personal injury attorney, insurance companies try to take advantage of them by offering lower amounts of compensation.

A Seattle personal injury lawyer will fight for your rights if your case proceeds to trial.
SETTLEMENTS AND VERDICTS
We are proud to represent injury victims in Seattle and across Washington with integrity and fierce dedication. Some notable settlements and verdicts we have secured on behalf of our clients include:
$6,300,000 Verdict
Clawson v. Rothstein – Patient suffered hypoxic brain injury in post-operative recovery room due to failure to timely recognize respiratory distress and intubate the patient. The verdict was reduced pursuant to tort reform damage caps.
$5,000,000 – Medical Negligence – Washington (Confidential)
$2,500,000 – Medical Negligence – Washington
Jane Doe v. Hospital for alleged delay in diagnosis of cancer.
$1,900,000.00+ – Dangerous Roadway/Intersection – Kent, Washington
The City of Kent agreed to pay $1,900,000.00 to settle claims that our client's fatal motorcycle accident was in part due to an inherently and unreasonably dangerous intersection. We alleged that the City was aware of the dangers posed by the intersection, as well as the simple remedies for them, but took half-measures that did not make the intersection safe. We settled separately with the at-fault driver for the limits of his insurance.
$1,700,000 Trial Verdict Result – Medical Malpractice – Pierce County, Washington
Recovery after favorable verdict after 3-week trial in Tacoma, Washington. A 69 year-old Washington woman suffered a permanent spinal cord injury leaving her a functional paraplegic while a patient at Multicare Good Samaritan Hospital. A medication error caused a spinal epidural hematoma (blood clot in her back), and the nurses and staff failed to recognize the signs and symptoms of its progression, which in turn caused a delay in diagnosis and treatment.
$750,000 Result
Deceased client who succumbed to complications following a vascular injury during elective, minimally invasive surgery to address gastro-esophageal reflux (GERD). During the procedure, the surgeon unknowingly cut her portal vein, hepatic artery, and common bile duct. After the injury was recognized she received a liver transplant, but was unable to recover and died of complications secondary to massive blood loss.
$530,000 Result
Estate of a patient who succumbed to complications due to hypocalcemia due to the inadvertent and unrecognized removal of her parathyroid glands.
$300,000 – Motor Vehicle Crash – Washington
Our client suffered a torn labrum in his shoulder when he was rear-ended, requiring arthroscopic shoulder surgery to repair it.
AREAS WE SERVE:
Capitol Hill | Ballard | Fremont | Green Lake | Queen Anne | Belltown | South Lake Union | Pioneer Square | University District (U-District) | Wallingford | Columbia City | Ravenna | West Seattle | Magnolia | Beacon Hilll |Central District | International District (Chinatown) | Madison Park | Phinney Ridge | Montlake | Wedgwood | Eastlake | Northgate | Georgetown | Rainier Valley | Sodo (South of Downtown) | Maple Leaf | Laurelhurst | Madrona | Bryant
"I couldn't have asked for a better team to represent my case, I was involved in a car crash and was injured, they are very friendly, they were there when I needed something or had questions, I was sure I made the right choice…" – LORI
NO OUT-OF-POCKET FEES UNLESS WE SECURE COMPENSATION
While the first thought that comes to many people's minds following an accident may be "legal action," the second is usually "money." It is a common myth that all law firms charge exorbitant amounts of money from the very beginning of your communications. At Elk & Elk, our Seattle personal injury lawyers guarantee is that you will not have to pay anything until we recover damages for your injuries and losses. By working on a contingency fee basis, our injury attorneys at Elk & Elk are able to provide the peace of mind our clients deserve. Experiencing a personal injury can be a terrible experience; allow us to take some of that pressure off you.
CALL TODAY FOR A FREE CONSULTATION
If you suffered a personal injury or a loved one died because of another's negligence, you deserve to learn about your legal rights and options. By reaching out to a Seattle personal injury attorney, you will be taking the first step towards a better financial future. Securing damages for the issues you have suffered can improve your quality of life, so allow our injury law firm to help.
Call the Seattle law office of Elk & Elk at 1-844-ELK-WEST (1-844-355-9378) or email us through our contact form available to you here to schedule your free consultation and learn how we can help you.
WHAT TO DO AFTER A PERSONAL INJURY
Immediately following an incident resulting in an injury, it can be overwhelming to figure out your first steps.
If you have been injured, the first step is to seek medical help. Even if it doesn't seem like an emergency, it is important to see a doctor and get a full assessment, since not all injuries are outwardly apparent. Doing this first is not only a priority for your health but because waiting too long to seek medical help could affect your ability to file a claim.

If your incident involved other people such as a car accident, make sure not to discuss the case with others involved or admit fault. The best things to do at the scene of the incident is to exchange contact information and take pictures.

After receiving medical help, the next step is to contact a law firm. More specifically, a personal injury lawyer is the best type of attorney for your situation. Most personal injury attorneys offer a free consultation for your case and can tell accident victims whether or not they qualify for a personal injury claim.

If your personal injury lawyer gives the green light to move forward with the case, make sure to stay in close communication with your injury attorney. While they work hard on your case, they will continue needing information from you and will be giving you instructions.

Eventually, it will be time to discuss compensation, and what types you should receive. Think about what type of losses you have incurred, such as medical bills, lost wages, prescriptions, suffering/loss of joy, or others.

Our personal injury attorneys will help with this part.
WHAT CLASSIFIES AS PERSONAL INJURY?
Personal injury claims arise in many ways in the Seattle area and throughout Washington. While car accidents and slip-and-falls are certainly personal injuries, there are numerous other categories that are oftentimes overlooked. Victims are sometimes unaware that they have a potential personal injury case. A personal injury lawyer can help you determine if your situation qualifies.
Car and other automobile accidents.

 Car and other automobile accidents such as 

truck

, 

motorcycle

, and bus incidents are some of the most common types of personal injury cases in Washington State. Distracted driving, aggression, and negligence are some causes of these types of accidents. This category may additionally extend to public transportation, rideshare crashes, and railroad incidents.

Pedestrian and bicycle accidents. Washington State is known nationwide for its alternative forms of transportation. Health and wellness are important to many Washington residents, and many turn to bicycles or walking when getting to work or going to restaurants. Incidentally, the U.S. still remains a car-dominated society meaning that many people suffer injuries as pedestrians.
Drug and medical device injuries.

 Faulty drugs and medical devices are a serious problem for people receiving care for diseases, injuries, and other types of health problems. When a drug or device is not properly functioning, it can have dire consequences such as organ failure, internal bleeding, or even death.

Medical malpractice. Washington state has a particularly poor history of medical malpractice. With some of the lowest-rated 

nursing care facilities

 in the country, many people face issues after seeking elderly healthcare. Other problems that arise due to long wait times at hospitals, premature discharges, and failure to properly diagnose are some common examples of medical malpractice in our state.

Workers' compensation.

Workers' compensation is an area of injury law that deals with the fallout of an injury or wrongful death while someone is on the job. The most commonly cited example is construction, but there are many other examples of workplace injuries. Some of the most common types of workplace injuries include fire and explosions, repetitive stress/overexertion, and falling victim to machinery malfunctions or oversight.

Dog and other animal attacks. Dog bites and other animal attacks are common personal injury cases brought to the courts every day. Usually, the owner of the animal is responsible for their "property," meaning they can be held liable for the actions of their dog.
Slip-and-fall accidents and premises liability.

 Another important type of personal injury case, accidents surrounding slip-and-falls on other peoples' property can generate a complex legal battle. Oftentimes, the owner of a property fails to take care of wet, slippery, or otherwise dangerous conditions leading to the injury of an unsuspecting passerby.

Brain injuries. Traumatic brain injury (TBI) is another form of personal injury. Sometimes caused by falls, sports injuries, explosions, or the abuse of a child, brain injuries across all age groups are common and can be devastating. A TBI disrupts normal brain function and can alter one's ability to work and live normally.
DAMAGES IN A PERSONAL INJURY CASE
You may be suffering from a number of different problems following a personal injury, and your personal injury lawyer will do everything in their power to recover as much as possible. Personal injury cases can involve a variety of damages, including:
Medical bills and expenses

Cost of future medical care

Loss of wages, including future and potential earnings

Pain and suffering / emotional distress

Property loss

Loss of consortium/companionship in a relationship
Gaining compensation for these injuries is important because complications could continue to affect your life for an unspecified amount of time. Employing an injury attorney is the first step to recovering maximum damages for you or a loved one.
HOW LONG UNTIL MY PERSONAL INJURY CASE IS RESOLVED?
The length of a personal injury lawsuit will vary based on a few factors. Depending on how long each step in the process takes and whether or not your case goes to trial, it could take between six months and three years to complete.
The first step is the investigation, during which your injury lawyer will gather information and evidence related to your incident, such as medical records, and interview those involved. The more people that were involved and the more complex your situation is, the longer this step will take.

Next is the negotiation process, when your attorney will make the agreed-upon demands to the other party's attorney. If an agreement can be made during negotiations, you will reach a settlement. Most personal injury cases end in a settlement.

If a settlement cannot be reached for some reason, your lawyer will prepare to go to trial. Both attorneys will trade information and conduct more interviews before the case goes to trial, and once it does, it can take a few days.
The average length of a personal injury lawsuit is around one year.
PROVING NEGLIGENCE IN WA STATE
While not all cases deal with negligence, it is important to note that many do. However, some of the most common areas where negligence occurs in these situations are cases involving medical malpractice, workers' compensation, and slip-and-falls. In Washington State code section 4.22.005 to 925, negligence is defined as failure to use ordinary care. It is important to prove:
Duty

 – The defendant owed you care, to the extent of what would be expected of a "reasonable" person

Breach of Duty

 – The defendant failed to provide ordinary/standard care

Damages

 – You suffered injuries as a result of the defendant's negligence

Cause in Fact

 – The defendant caused your injuries, physical or otherwise

Proximate Cause

 – Your injuries were foreseeable and preventable
Each state also differs when it comes to comparative fault, which is how blame is assigned. Washington State employs contributory fault, meaning that a percentage of fault can be applied to any number of parties involved. A victim's compensation may be reduced if they are found partially at fault.
PERSONAL INJURY STATISTICS IN WASHINGTON STATE
There are numerous types of injuries that haunt Washington residents every day. Knowing some of the most prominent injuries reported by the Washington State Department of Health (DoH) can help you take precautions to avoid some of these from happening to you or your family and identify some of the most at-risk populations in your community.
One in three Washington residents 65 years or older experience slip-and-falls annually. This accounts for half of all injury-related deaths of the same age groups and 75% of those over the age of 85.

Each year, over 6,000 Washington residents suffer a TBI. Out of those, an average of 1,500 die from a head injury, 61% of whom are under the age of 65.

Per 100,000 residents, around 650 people on average are hospitalized for unintentional injuries annually.
STATUTE OF LIMITATIONS IN THE STATE OF WASHINGTON
From the date of your personal injury accident, you only have a certain amount of time to file a claim. This is referred to as a statute of limitation. In Washington State, you have three years to begin legal action surrounding a personal injury, although in some cases there are exceptions. While this may seem like a lot of time at first, your legal team needs ample time to build a strong case for your proceedings. Additionally, victims dealing with the consequences of personal injury sometimes lose track of time as their window of opportunity closes.
WASHINGTON PERSONAL INJURY FAQS
Should I See My Doctor After A Personal Injury Accident?
After sustaining an injury or even a suspected injury caused by the negligent actions of someone else, it is critical that you go to the doctor for an evaluation. Even if you do not feel much pain after an initial incident, a doctor needs to conduct an evaluation on you to check for any hidden injuries. It is not uncommon for the signs and symptoms of some injuries to not occur until hours or even days after the initial incident happens.
The most important reason for going to the doctor after an injury is obvious – your well-being matters. Your doctor can begin immediate treatment to help minimize any long-term consequences of an injury. In addition to seeking the treatment that you need, going to the doctor right away helps ensure that there is a strong link between the actual incident and any injuries you sustained. Insurance carriers will look at this type of time frame when making decisions about claim acceptance or denials.
What Symptoms Should I Watch for?
If you have been involved in an injury incident, you need to go see the doctor as soon as possible. Often, this means that you need to go to the hospital via ambulance, particularly if the injuries are obvious or severe. However, we do understand that sometimes there is not much pain or any injury symptoms at the time an accident occurs. Please understand that this does not necessarily mean that you have not sustained any injuries. There are various signs and symptoms of injuries that you need to be aware of and watch out for as the hours and days go on.
Some of the main symptoms that injury victims begin to experience soon after the incident occurs include:
Increasing headaches
Pain in the upper back or neck
Pain in the lower back or buttocks area
Pain coming from the internal abdominal area
A ringing in the ears
Loss of consciousness or drowsiness
Trouble waking up
If you begin to experience any of these symptoms, or anything else that is out of the ordinary in the hours or days following a vehicle accident or any other type of injury, you need to go to the emergency room immediately. Let the doctor know what type of incident you were involved in so they understand that there may be some internal trauma. Often, these signs and symptoms are the sign of a brain injury, spinal cord injury, or even internal trauma and bleeding.
What If I Was Partially at Fault for My Injury?
If you were partially at fault for an accident, this could end up reducing the amount of compensation you receive. This state operates under what is known as a pure comparative fault jurisdiction. That means you can bring a claim even if you were 99% at fault (you just would only get 1% of your damages).
It is crucial to work with a skilled personal injury lawyer who can help push back against any allegations of fault from the other side.