Seattle Bicycle Accident Attorney
Bicycling is widely accepted in the United States as one of the first skills that children are taught. Its prevalence throughout people's childhoods has expanded to the daily commute and periodic exercise of many Washington residents. While bikes can be useful, severe accidents can occur. Bike riders are at the mercy of those around them and can experience serious injury. At Elk & Elk, our Seattle bicycle accident attorneys are standing by to help if you or a loved one have been injured due to the actions of another driver. We want to make sure you secure the compensation you are entitled to in the pursuit of justice.
Bicycle Accident Resources
Why Elk & Elk Is the Best Choice for a Bicycle Accident Attorney
Elk & Elk's strong work ethic, paired with a culture conducive to success, has paved the way for many people who have suffered personal injuries in the past. We are dedicated to the success of our legal claims and will gain your confidence if you choose to let us help you with your case.
Our law firm operates on a contingency-fee basis. As one of our clients, you will not pay any out-of-pocket or upfront fees until we win your case.
Over $1 billion in compensation has been won for clients pursuing personal injuries claims at Elk & Elk.
Our Seattle personal injury lawyers are willing to go above and beyond to investigate your claim, negotiate with insurance companies, handle all of the legal paperwork, and fight for your bicycle accident compensation until the end.
Why You Should Entrust in a Bicycle Accident Attorney in Seattle
You need a bicycle accident attorney for a myriad of reasons. A Seattle bicycle accident attorney trained in the art and science of personal injury law will be able to utilize their knowledge and experience to increase your chances of winning your claims case. Here are just some of the many more reasons you can lean on a bike accident attorney:
Your Seattle bicycle accident attorney will be able to deal with your case while you are taking the time and energy to heal any injuries you have suffered.
By determining liability, your lawyer can successfully gather information and structure your case surrounding this fact.
They will also be able to negotiate with your insurance company which often proves near impossible for injury victims.
Finally, an experienced attorney will be able to represent you in court. Their knowledge of the law means that you can be confident in anything other parties throw at you.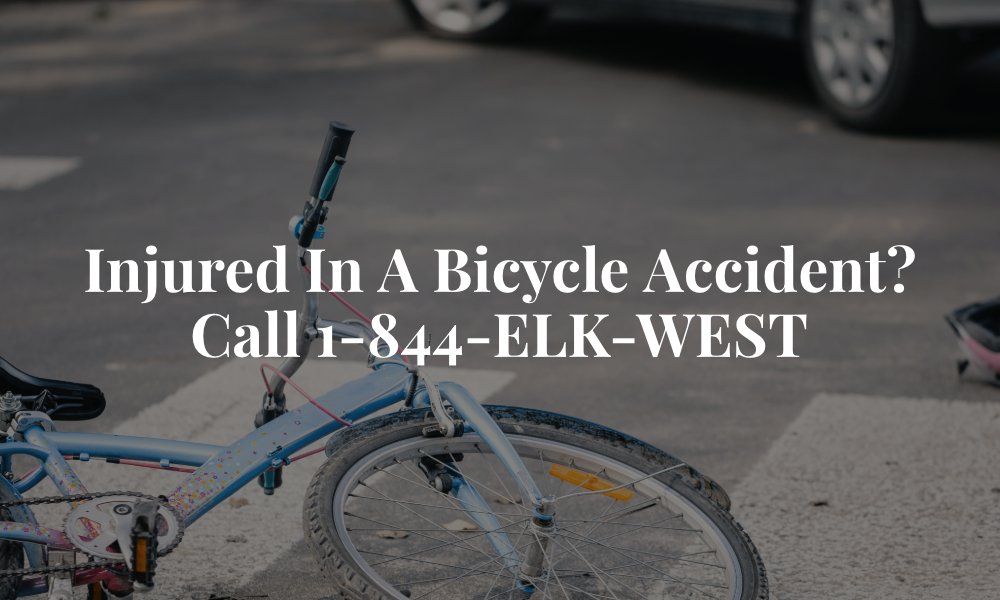 Bike Prevalence in Seattle
Bikes play a major role in a city like Seattle. Residents enjoy cool temperatures year-round and a city infrastructure that is conducive to alternative forms of transportation. Here are some fast facts on bicycle usage in Seattle, Washington:
During the last bicycle survey in Seattle, 50% of responders said that they had access to a working bicycle.
This is a 10% increase from the year before indicating that biking is growing at a rapid rate.
While about 39% of bicycle trips are between two to five miles, another 39% of trips are over five miles long.
The grand total of bike riders in Seattle has surpassed 158,000 people. This means that there are more bicycle riders in Seattle than there are total people in Bellevue, Washington, for example.
The average commuter rides about 2,000 miles every year.
Under Washington Bike Law, injured cyclists are entitled to the same rights as cars, vans, trucks, and other motor vehicles. An experienced bicycle accident attorney at Elk & Elk will fight to get you the compensation for lost wages, medical expenses, and emotional distress.
The Risks a Seattle Bike Rider Faces
With so many people taking to the streets with fellow bicyclists, and with the prevalence of outside influences like automobiles, trucks, and public transportation, it comes as no surprise to learn that bike riders in the Emerald City cite "[not] feeling safe" as their number one reason for not riding more often. Below are some of the many risks that a bicycle rider faces in Washington:
Wrecks with cars or other types of vehicles that cut off a cyclist or running a stoplight are very common types of accidents. These types of accidents can be aggression-based or accidental.
Parked cars also present a danger as an individual may open their door in the path of a bicyclist.
Poorly maintained roadways are also – oftentimes overlooked – causes of accidents that can lead to the case of a claim.
Road debris can cause a fall or veer into the path of another cyclist or motorist.
Another common type of accident is perpetrated by aggressive dogs or other types of animals who can scare someone or inhibit their ability to continue along their intended path.
Collisions with other negligent cyclists or pedestrians cause numerous accidents every year as well.
Finally, a defective bicycle not properly manufactured or designed can lead to disaster for an unsuspecting bicyclist creating a product liability case.
Determining Fault in a Bike Crash
Determining fault in the aftermath of a bicycle accident in Seattle can be challenging, but it is crucially important so that crash victims can recover the compensation they are entitled to. In some cases, it may be possible to gather evidence at the scene of the incident right after a bike crash occurs, but this depends heavily on the safety of the scene and whether or not the injuries are severe.
As we mentioned above, one step you should take is gathering evidence at the scene if possible. The evidence gathered right after a crash occurs will help determine liability, as will statements from eyewitnesses. A skilled lawyer can work to obtain additional evidence in the days and weeks that follow the incident.
How Will Fault Affect My Settlement?
Many people do not know that they can recover compensation even if they are partially at fault for causing their own injuries after a bicycle accident in Seattle. The state of Washington operates under what is considered a "pure comparative negligence" system, which means individuals can recover compensation if they are up to 99% responsible for an incident. However, the compensation amount will be reduced depending on a person's percentage of fault.
For example, suppose you are involved in a bicycle accident and incur $10,000 worth of medical bills and lost wages. However, if it is determined that you were 20% responsible for the incident for some reason, you would receive $8,000 instead of the full $10,000 to account for the 20% of the responsibility.
Facts on Washingtonian Bike Riders
Bicycle riding in Washington can pose many risks. Unfortunately, many of these risks become reality for many Seattle and Washington residents every day. Below are some of the most important dangers that bike riders face in Seattle following data provided by the Washington State Patrol:
Seattle is the most dangerous place to ride a bike in all of Washington state. The city reported 6.5 times as many crashes as the next most dangerous city, Spokane.
There were 399 non-intersection-related crashes in one year, averaging to just over one a day.
In comparison, the Seattle bicycle community suffered a grand total of 541 intersection-related accidents in the same year.
Washington state as a whole sees over 3,000 biking-related incidents every year.
The most dangerous parts of the city for a bicycle rider are West Edge, Belltown, the International District, First Hill, and the University District.
Steps To take after a Bicycle Accident in Seattle
There are various steps that you can take in the aftermath of sustaining a bicycle accident injury caused by the negligence of another driver in Seattle.
Check for injuries and seek medical care

. It is critical to seek medical treatment in the aftermath of any bicycle accident. Truthfully, many bicycle accident injuries do not appear until the hours or days following the incident, so even if you feel fine right after a collision, there may be hidden injuries you are unaware of. Seeking medical care establishes a strong link between the bicycle accident and any injuries you sustained, which insurance carriers are going to look for.

Call 911

. You need to report a bicycle accident to law enforcement officials so they can come to the scene and conduct an investigation. You will need the police report to help with an insurance claim and at a personal injury trial if one becomes necessary.

Gather evidence if possible

. If your injuries are not severe and if the scene is safe, we encourage you to gather as much evidence as possible. Speak to any eyewitnesses to the incident, and be sure to get their names and contact information so they can be reached later. Additionally, if you have a cell phone, take pictures of everything. This includes injuries, property damage, debris or skid marks, weather conditions, traffic patterns, and more.

Reach out to an attorney

. You need to reach out to an attorney who has experience handling bicycle accidents in Seattle. A lawyer will take over every aspect of your claim and work diligently to ensure you recover compensation.
Common Causes of Bicycle Accidents
Negligent or distracted drivers
Unsafe lane changes
Drunk drivers
Failure to yield
Running a red light or stop sign
Common Bicycle Accident Injuries
Broken bones
Brain injuries
Spinal cord injuries
Tissue damage
Injury Attorneys You Can Trust After a Biking Accident in Seattle, WA
The days following a biking accident can be taxing for not only the victim but also their loved ones. Unexpected consequences of biking accidents like massive medical bills and disruptions to wages can have a major impact on a family. Elk & Elk is here to relieve some of this stress with one of our Seattle bicycle accident attorneys, whose purpose is to handle the legal end of a bike accident while you and your family tend to your recovery. If you or a loved one wish to file a claim for a bicycle accident in Seattle or the surrounding areas, please consider calling 1-844-ELK-WEST (1-844-355-9378) for a free consultation or clicking here to be redirected to one of our online contact forms.