Seattle Bus Accident Lawyer
While buses and public transportation can offer many benefits, they can lead to serious accidents and severe injuries for others. Yet, the bottom line is simple – a Seattle bus and public transportation attorney from Elk & Elk is essential if you or a loved one is involved in an accident. An attorney can help you recover the compensation you need if you have been injured in a bus or public transportation accident caused by the actions of someone else.
Bus Accident Resources
Why Turn to Elk & Elk for Help With a Public Transport Accident?
Our Seattle car accident lawyers have experience with all types of auto accidents in the Seattle area gives us an upper hand and superior knowledge when taking on your case.
We have won millions of dollars for many clients seeking compensation for their losses, maintaining a great track record when it comes to winning cases for our clients.
We utilize attorneys across a variety of legal areas for a more holistic approach towards your case to better ensure a win for you or your loved one.
What Can a Bus Accident Attorney Can Do for You?
Reaching out to a bus accident attorney is an incredibly important step towards regaining compensation for your losses. Here are a few things a lawyer can do for you:
An attorney will be able to help you find who is responsible for the accident.
They will be able to file your lawsuit and submit all the necessary documentation.
Their legal experience will equip them to hold the responsible party liable for their actions.
The attorney will be able to fight for your compensation by utilizing their knowledge in bus and public transportation law.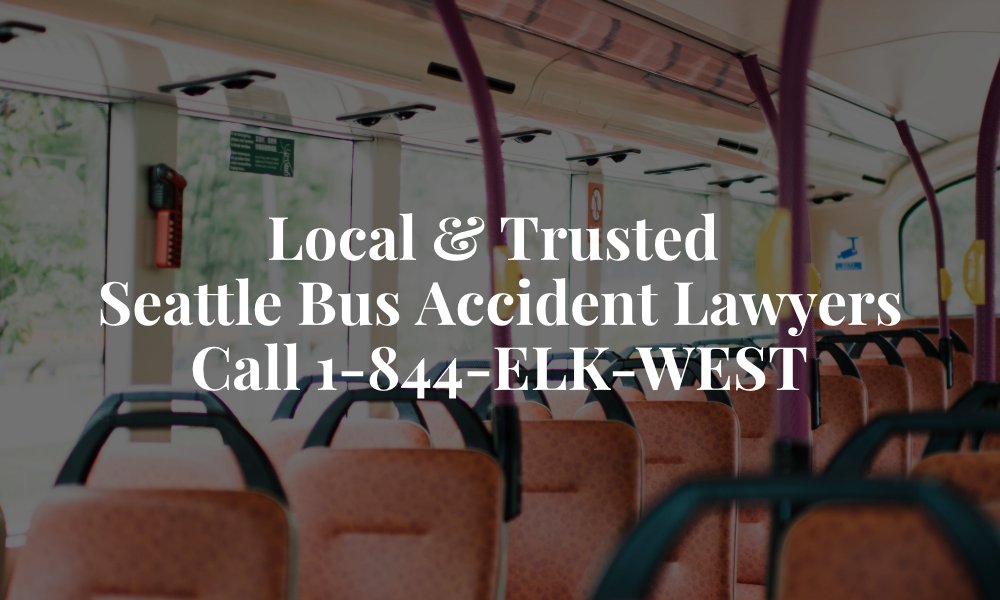 Bus Accidents in Seattle and Washington State
Public transportation in Washington State is robust. The state spends billions of dollars on transportation alone each year. With such a healthy budget comes a large amount of public transportation options like buses, light rails, and more. Although bus accidents happen everywhere, the Evergreen State has some shocking statistics surrounding buses and their probability to crash with an individual or another automobile.
According to Washington State Department of Transportation (WSDOT) data, there were 560 bus accidents across the state of Washington in the year 2020. Considering the global COVID-19 pandemic, this number is quite high.
Continuing with statewide statistics, pre-pandemic numbers saw nearly 1,200 bus crashes annually, including those resulting in multiple fatalities and many serious injuries.
King County alone reported 500 of those bus accidents, including 149 injuries, in 2019.
WSDOT rounds out its reporting by showing that 100 people were injured in bus accidents only halfway through 2021.
As the WSDOT data shows, it is not all that uncommon to be involved in a bus accident in Seattle or the state of Washington. The injuries endured by those involved may be minor, life-threatening, or lethal, but they all still require legal action to regain compensation for damages and hidden costs that one may not anticipate after being struck by any form of public transportation.
Your Support System After the Accident
The days, weeks, and months following a public transportation accident can be described as nothing short of excruciatingly difficult. Knowing who to turn to and what steps to take while dealing with the mental and physical implications of an auto accident can feel debilitating.
That is exactly where the Seattle personal injury lawyers at Elk & Elk step in. Maintaining an incredible amount of professionalism and empathy, our firm is dedicated to the thorough review of all cases that we are presented with. Our Seattle bus and public transport accident attorneys are here to ensure you walk away confident in the abilities of your lawyer. If you or a loved one has been involved in a bus or public transport accident, please consider calling 1-844-ELK-WEST (1-844-355-9378) or clicking here to fill out one of our online contact forms.