Seattle Truck Accident Lawyer
The increase in spending on household goods, produce, and fast fashion products has led to the rise of semi-trucks on the roads. But as we see the growth of commercial truck use across the country, we also see a surge in truck-related accidents and fatalities. If you sustained an injury or lost a loved one because of an encounter with a big rig on the roadways of Washington, contact our firm as soon as you can. At Elk & Elk, our Seattle truck accident attorneys are skilled and have decades of combined experience representing victims of trucking and other car accidents.
Why Calling Elk & Elk Should Be Your First Step After a Truck Accident
The Seattle personal injury lawyers at Elk & Elk have been the first choice for Seattle residents for decades. Over time, Elk & Elk has been gaining experience, pushing for the rights and fair settlements of people injured in automobile accidents. Our reputation has been built based on excellent results in the court of law combined with our policies aimed at providing the best legal experience possible for our clients.
Throughout the years, Elk & Elk has secured significant multi-million dollar settlements for clients. In total, we have recovered over $1 billion.
We maintain transparent, open communication throughout each case. This is aimed at providing a legal experience in which you are comfortable and confident in the direction your case is going.
Elk & Elk handles all types of claims, meaning even the most complex cases are able to be handled by our experienced team.
Our firm is committed to standing by your side and fighting for your rights, making sure that insurance companies do not try to cheat you out of compensation that you are entitled to following your accident.
Elk & Elk Co., Ltd: Truck Accident Case Results
$1,850,000
---
Client, age 59, suffered severe and permanent injuries in a motor vehicle accident where the Defendant's semi-tractor trailer went left on center while rounding a curve in the road on a two-lane highway. The entire left side of the client's body was crushed as a result of the impact. His injuries included a head injury, fractured facial bones, a punctured lung, multiple broken ribs, lacerated spleen, and shattered elbow and knee which required numerous surgeries. As a result of his injuries, he was unable to return to work. Matthew J. Carty
$1,100,000
---
Motor vehicle accident resulting in the wrongful death of a police officer. The Plaintiff worked as a police officer and was picking up debris on the road when the Defendant, who was driving a truck, hit the Plaintiff and dragged him along the roadway. This resulted in the death of the Plaintiff. William J. Price
$1,050,000
---
Recovery for a man who was hit in a head-on collision by a speeding commercial truck. He suffered multiple fractures of his legs, lacerations to his spleen and kidneys, and other injuries in the crash. R. Craig McLaughlin Co-Counsel: Todd Rosenberg
Why a Lawyer Is Critical in Washington State Truck Cases
Lawyers are important to the success of a truck accident case. These types of automobile incidents can be confusing, especially in the state of Washington. Other parties involved in your case may try to use various tactics designed to lower your settlement, but an attorney will be ready. Moving forward with a Seattle truck accident attorney will give you the confidence you need going into a lengthy and arduous legal battle.
Your attorney will interview in-house medical professionals to determine the extent of your injuries and which types of damages are applicable to your case.
They will go over important medical documents provided by the medical professionals who treated you.
An attorney will be able to obtain records related to the driver and truck company that are not easily obtainable, including first-hand evidence such as camera footage and witnesses.
They will work diligently with experts to reconstruct the accident scene to support your case.
What to Do if Involved in an Accident With a Truck
Truck accidents are often incredibly serious and can threaten the life of the victims. Taking appropriate steps following the accident will be important in ensuring that you and your loved ones are out of harm's way.
Ensure that you are in a safe location. If able, it is important to get out of the way of danger. If someone decides to remain on the road or near a site that is susceptible to fires or explosions following the accident, it could cause further injury to those in the vicinity of the crash.
Attend to any wounds that require immediate attention. Again, your first steps should be ensuring your safety. By stopping excessive bleeding or attending to any other life-threatening wounds, you could save your life or that of someone else while waiting for emergency services.
Contact emergency services. Calling an ambulance and the police as fast as possible is a critical step in receiving professional medical care and an assessment of the accident. A police officer will be able to help with traffic, connect you to the accident, find witnesses and evidence, and document the identification of the truck driver.
Collect any evidence in the form of a photo or video. If physically able to do so, collecting evidence surrounding your case is extremely beneficial and could make the difference between a successful and an unsuccessful claims case.
Reach out to a Seattle truck driver accident attorney. Reaching out to an attorney is incredibly important. With their knowledge and experience surrounding automobile accidents in the state of Washington, they will make sure you are not cheated out of the compensation you deserve.
Truck Accident Statistics of King County
Truck accidents in the greater Seattle area are a rising problem. Statistics reported by the Washington State Department of Transportation (WSDOT) surrounding truck accidents in King County show just how often truck accidents happen and how severe they can be.
15 crashes in 2019 reported at least one death as a result of a truck accident.
30 crashes had at least one serious injury, while 92 had at least one minor injury.
In King County, there is approximately a 22% chance that you will sustain an injury if involved in a truck accident, although there is a greater chance that other injuries could arise at a later date.
Seattle, Renton, and Kent are where most of the accidents involving injury or death involving trucks occur, while Federal Way, Redmond, and Bellevue fared better than other localities in King County, per capita.
Many truck accidents involved numerous people, with some nearing a total of 30 individuals affected by a single accident.
The Differences Between Truck and Car Accidents
Truck and car accidents are similar in the sense that they are automobile accidents but vary in legal and practical terms. Trucks often lead to more serious injuries and damage to property due to their size, increasing potential damages that may need to be paid. This, in conjunction with the fact that someone is more likely to die in an accident, means that lawsuits are often the best way for individuals to recover compensation. Additionally, truck drivers and carriers are required by law to carry more insurance than regular drivers in Washington.
Leading Causes of Truck Accidents in WA State
Many different factors can contribute to truck crashes. This can include the negligence of the driver of the truck, loaders of the cargo, or even manufacturers of parts on the truck. Establishing the cause of the accident will be your truck accident attorney's first step.
Driver fatigue and error. Truck operators sometimes choose to hit the road drowsy. After long hours on the road, it comes as no surprise that drowsy driving is one of the leading causes of accidents. Additionally, the driver may be under the influence, improperly yielding to other vehicles, or failing to properly assess road conditions.
Improperly loaded or secured cargo. The cargo on a truck is one of the most volatile parts of the vehicle. Trucks may carry anything from rocks to airplane parts between two places. When these are not loaded or secured properly, they could spell disaster for other people on the road.
Improper vehicle maintenance. Trucks are nothing more than huge machines. Their engines, wheels, axels, and more require constant maintenance that meets the standards of national and state guidelines. Failing to do so may result in a malfunction, causing a crash on a major roadway.
Failing or malfunctioning equipment. Sometimes, the parts on a truck do not work properly. In the case that something was designed, produced, or marketed wrongly, there may be consequences for both the truck driver and other vehicle operators.
Liability in Truck Accidents in WA State
The liability of a truck accident is determined through a complex process. Different accounts and collections of evidence can change who is to blame for an accident. While opposing legal teams may attempt to blame you for an accident to avoid paying damages, they may be the ones at fault. Liable entities may include:
Truck drivers
The trucking company
Owner of the truck or trailer
Parts manufacturers of the truck or its components
The shipping company
Loaders of the shipping goods
Examples of Negligence in Truck Accidents
It is very common for a large truck accident to involve negligence. In Washington State, negligence can be established by determining if someone has failed to exercise an expected degree of care, leading to someone else's injury. In addition, Washington is a comparative negligence state, meaning that an injured party can recover damages based on a proportional amount of responsibility for the accident. Nevertheless, signs of negligence by truck drivers, companies, and their shipping partners are quite common. They can include:
Failure to yield to traffic.
Failure to properly assess weather and road conditions.
Failure to obey traffic laws.
Driving drowsy or without break.
Hiring an unqualified or inexperienced driver.
Lack of training given to the truck driver
Failure to supervise the driver
Excessive speed
Loading trucks over maximum capacity
Not maintaining the equipment of the truck
Driving without required vision or hearing correction
Driving without a license
Failure to monitor driven hours
Operating the vehicle in prohibited zones that do not permit
large trucks
Failure to properly weigh truck at required locations
Failure to double-check blind spots
Reckless driving
Common truck accident injuries include burns, spinal cord injuries, broken or fractured bones, head injuries, internal injuries, and more.
Diligently Pursuing Justice on Your Behalf
We know that the injuries from a collision with a semitrailer can be catastrophic, and they can leave you with large financial hardships and many uncertainties. We also know how important the outcome of your case is to your future. For that reason, our Seattle truck accident attorneys will work diligently to help you recover the financial compensation you need. Our team of truck accident lawyers can help you gather information about your claim, work with the insurance company, gather medical bills, and help you follow through with a lawsuit. Our goal is to allow you to focus on your recovery both physically and mentally.
Reach out to us to see how we can assist accident victims and their families in the pursuit of justice today. Call our Seattle office at 1-844-ELK-WEST (1-844-355-9378) or schedule a free consultation using our online contact form.
These are some of the questions we hear most frequently about truck accidents.
What steps should I take after a truck accident?
Call 911 and request a police officer and ambulance. The police officer can write a report about the accident and the ambulance can immediately transport you to a hospital.
If you can, document the scene of the accident using your phone or another camera.
Get the name, license plate number, insurance information and employer of the truck driver.
If there are witnesses to the accident, get their names and phone numbers.
After receiving medical treatment, contact an attorney. Do not speak to any insurance companies without your lawyer.
When should I contact an attorney?
You should contact a Seattle truck accident attorney as soon as possible. Trucking companies send out their own investigators, lawyers and insurers quickly to build a case against you. You should get a legal team on your side as soon as you can.
How are truck accident cases different from car accident cases?
Because trucks are substantially larger than cars, the injuries they inflict are usually severe. The companies that own the trucks also have vast resources at their disposal, including lawyers, forensic investigators and expert witnesses. Truck accidents also have issues of complex liability, because more than two parties—the truck driver and car driver—are involved in the case.
What are the major causes of truck accidents?
Truck accidents usually involve several factors, including:
Driver negligence
Driver fatigue
Inadequate driver training
Poor truck maintenance
Improper cargo loading methods
Pressure on truckers to drive recklessly
If another party caused or contributed to the accident in any way, they may owe you compensation for your damages.
What types of damages may I seek?
Because truck accidents are usually serious, they can cause massive damages. These may include:
Lengthy hospital stays
Ongoing medical treatment
Automobile repairs
Partial or total disability
Loss of earning potential
Punitive damages for the trucking company
Asks More Questions. Get More Answers.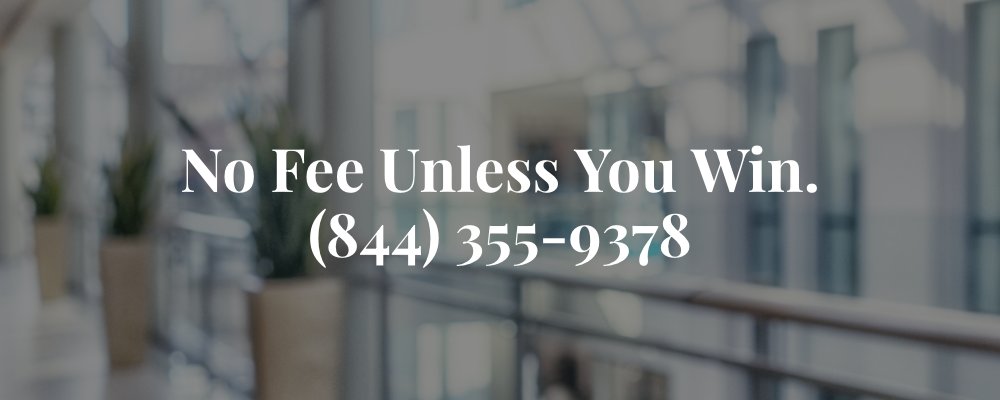 To ask a lawyer more questions about your truck accident, contact Elk & Elk in Seattle for your free consultation. We will not charge you any fees unless we recover compensation for you. To get a free consultation, send us an email or call our office at 1-844-355-9378.