Seattle Pedestrian Accident Lawyer
If you survived a pedestrian accident, you know firsthand that the injuries from these accidents can lead to significant medical bills and other damages. At Elk & Elk, our Seattle pedestrian accident lawyers can help you seek compensation for damages including:
Hospital stays
Lost wages
Medical treatment
Bicycle repairs
Pain and suffering
Negligent motorists or other careless parties deserve to be held accountable for injuring you. By working with a Seattle pedestrian accident attorney at 1-844-355-9378, you can seek compensation while holding them responsible for their actions. Additionally, you are able to reach out to us at any time of day by sending us an email here. We offer a free case evaluation.
Why Elk & Elk Is Your First Choice for a Personal Injury Firm
When looking for a law firm to help you with your case, the plethora of legal options can feel overwhelming. Hundreds of firms claim to be able to secure you compensation following your accident, but few have the history and experience to back it up.
The injury attorneys in Seattle at Elk & Elk have secured numerous multi-million dollar suits on behalf of injury victims in Seattle and throughout Washington.
With over $1 billion in combined compensation secured for clients, you will be able to have peace of mind knowing our firm is ready to handle a case like yours.
Our firm has decades of experience across the United States of America and Washington state pushing for the rights of personal and automobile injury victims.
How a Seattle Lawyer Benefits You Following Your Pedestrian Accident
Having an attorney advocating for your success following a pedestrian accident is critical in Seattle. There are numerous tricks that insurance companies and opposing parties may try to pull on you to avoid paying their fair share of an accident. They may try to claim that you caused your own injuries, countersue, or even throw false accusations your way. Employing someone experienced with these common pitfalls will increase your chances of securing the maximum amount of compensation available
Your pedestrian accident attorneys will investigate the incident to establish liability and gather evidence to support your case.
They will also file all the complex paperwork required in Washington state for a pedestrian accident claim. Elk & Elk knows the ins-and-outs of how to analyze a police report and negotiate with the insurance company.
A Seattle pedestrian accident lawyer will fight for your rights in a court of law so that you are able to find the financial justice you deserve. We want to hold the driver accountable for their negligence and award you or a loved one with the highest settlement possible.
Pedestrian and Bicycle Accident Statistics in Washington State
As previously mentioned, Washington state is known for its culture of bicycles and alternative forms of transportation. Unfortunately, aggressive and negligent drivers exist everywhere – even in our community. The state of pedestrian and bicyclist accidents in Washington state is unfortunately quite dire:
Every year, an average of almost 3,500 pedestrians and bicyclists are struck by moving motor vehicles in Washington state.
Only around 4% of pedestrians on average walked away from an incident with a car unharmed.
From 2015-2020, over 100 pedestrians and cyclists died in car wrecks annually – even amidst the COVID-19 pandemic.
The injuries pedestrian accidents could sustain following an accident can range anywhere from minor to life-threatening. Either way, following up on all injuries is incredibly important when connecting them to your accident. You need to continue medical care and physical therapy until your doctor says you have reached maximum medical improvement (MMI). There are a number of age groups that are more commonly the victims of pedestrian accidents in Washington state than others.
The largest share of pedestrians involved in an accident was the 50-59 age range at 297 victims in 2019, followed closely by the 40-49 age group.
The elderly across all ages were shown to not only be more susceptible to pedestrian and cyclist accidents but also more often the victims of more serious injury.
The third-largest age group, on the other hand, was the 15-20 age range. This indicates a particular need for attention to minors and young adults as well.
For more information on bicycle injuries in Seattle, contact a Seattle bike accident lawyer at Elk & Elk today.
Washington State Insurance Companies Are Not Your Friends
After an injury, your first instinct is probably to contact your insurance provider and discuss the accident. This is a major mistake. Insurance companies do not want to pay the full amount that you deserve for your damages. Their motivation is to protect their own profits. Before you contact an insurer, always contact a law firm like Elk & Elk. We offer the best legal representation in the Seattle area and have been serving clients for over five decades.
To recover the maximum compensation available to you, you need an experienced Seattle attorney advocating for your rights against big insurance companies. Our personal injury attorneys are well-versed in Washington law and handling the insurance company. As an injured pedestrian, your main focus should be on recovering from any injuries.
Your Injuries May Not Appear Right Away
Because automobiles are much larger and heavier than bicycles, the injuries they inflict can be catastrophic. However, your injuries may not manifest immediately after the accident. Severe injuries can take weeks — or months — to appear. Even if your accident was several months ago, you may still be entitled to receive compensation for the damages caused by your injuries.
Common Pedestrian Accident Injuries
Spinal cord injuries
broken bones
internal injuries
Brain injuries
Contact A Pedestrian Accident Lawyer Today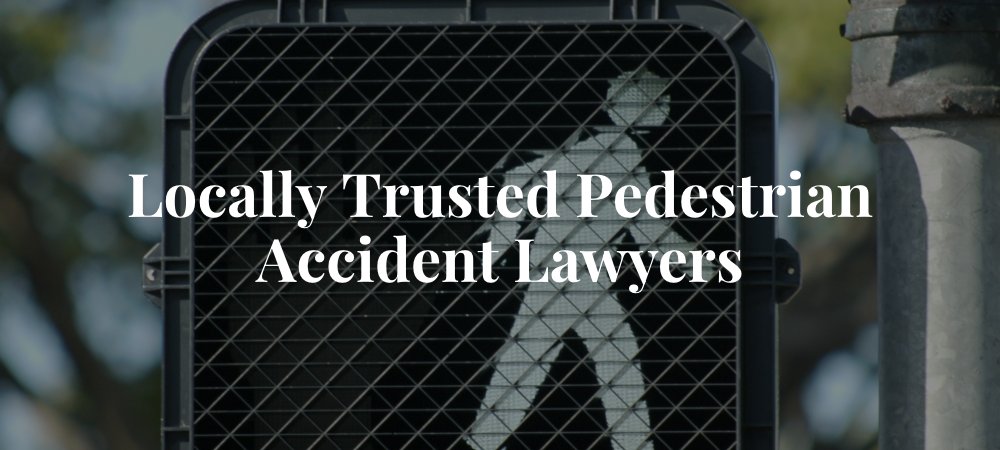 Don't settle for less than you deserve if you or a loved one was injured in an accident. Contact a Seattle pedestrian accident attorney at Elk & Elk so we can discuss your case in a free consultation. To schedule your initial consultation, call us at 1-844-ELK-WEST (1-844-355-9378) or send us an email.