Seattle Wrongful Death Attorney
The death of a loved one is an extremely difficult thing for a family to endure. Their death's impact can be far-reaching and have many hidden consequences a family is not prepared to handle. Among these can be loss of income, emotional distress, and funeral/burial expenses.
Elk & Elk is an experienced law firm that provides Seattle wrongful death lawyers who are ready to take on complicated claims surrounding the unexpected loss of a loved one. As Elk & Elk delves into some of the intricacies surrounding civil suits in Washington state, we hope to better prepare you for what lies ahead following a family member's wrongful death. Let us help you secure the closure and compensation you need. Contact our firm for a free consultation
Wrongful Death Resources
Why Elk & Elk Is Seattle's Number One Wrongful Death Law Firm?
While there are many firms around the greater Seattle area, Elk & Elk stands out above the rest. Our clients' reviews of our services applaud our transparent form of communication and high success rates covering many different areas of law.
Elk & Elk has decades of experience throughout Washington state and the country dealing with complex cases in many areas of law.
Our firm's sole focus is getting your family as much possible compensation as possible. We are willing to do anything in our power to achieve this.
We have settled numerous multimillion-dollar settlements for our clients across Washington state.
Elk & Elk works on a complete contingency fee basis, meaning you will not have to pay any out-of-pocket fees until our lawyers win your case.
Why Is an Attorney Essential to Your Wrongful Death Claim?
A Seattle wrongful death attorney is necessary when pursuing a wrongful death claim. Lawsuits such as these can be extremely complicated, as proven by the recent change in laws regarding what kind of damages can be pursued in a wrongful death claim.
In Washington state, a loved one can now sue for "loss of love, relationship or companionship" – damages that were not able to be sued for in years' past.
Additionally, parents and siblings of the deceased no longer must be financially dependent on them.
Despite this, children and registered domestic partners may have priority to sue over the parents and siblings depending on the case.
When considering these factors and more, a wrongful death lawsuit can be incredibly complicated for someone inexperienced in civil law to undertake.
Allowing an attorney to review and advise you on your case can be beneficial to your pursuit of compensation. Your wrongful death lawyer will collect documentation and file your claims according to Washington state law. They will be able to negotiate with insurance companies and the party of the offender attempting to deny paying damages to your claims. Above all, a Seattle wrongful death attorney from Elk & Elk will do anything in their power to fight for your rights as a relative of someone who has passed away due to the negligent actions of another person.
What Constitutes a Wrongful Death in Washington?
There are many factors to consider when a person is killed as a result of the actions of another. According to Washington state law, a wrongful death is when someone's passing is caused by the negligence or wrongful action of another person. In this kind of lawsuit, the deceased's personal representative may file a suit against the person who caused the death for various types of economic and non-economic damages.
Some Examples of Wrongful Deaths
There is a plethora of different kinds of accidents that could result in the death of an individual. This can include, but is not limited to, the following:
Truck accidents. A truck driver negligently operating their vehicle can sometimes result in the death of an individual. The enormity and power of a truck makes it one of the deadliest types of accidents to be involved in.
Car accidents. Car accidents are one of the most common ways to be involved in a fatal accident. With over 550 deaths as a result of car wrecks in Washington state every year, fatal automobile incidents are unfortunately quite common.
Motorcycle accidents. Motorcycles have high mortality rates as they are not vehicles with closed cabins like most other types of motorized vehicles on the road. A crash involving a motorcycle has a much higher chance of causing death than a traditional car versus car accident.
Bicycle accidents. Like motorcycles, bike riders are at a disadvantage with other types of vehicles on roadways. Finally, product liability cases involving faulty products are not uncommon.
Medical malpractice. Surgeons and other medical practitioners can make mistakes accidentally or knowingly perform malpractice upon a patient. Cases of medical malpractice can leave a patient with serious deformities or other health issues that they may have to deal with for the rest of their lives.
Workplace accidents and illnesses. In a time of worldwide pandemics, illness and injuries incurred in the workplace is gaining more recognition under the category of wrongful death. There are many potential examples of this such as falling and inadequate safety protocols that can lead to wrongful death.
Statute of Limitations for Wrongful Death in Washington State
A statute of limitations is a time frame in which someone can file a claim for an accident. The state of Washington has its own laws pertaining to how long families have to file wrongful death claims. Under normal circumstances, a relative can file a wrongful death suit within three years from the time of the accident that caused the death. Although this may seem like a long time, a wrongful death lawsuit can take a substantial amount of time to prepare for. Reaching out to an attorney as soon as possible is crucial in a case like this one so your legal team can adequately prepare for the lawsuit ahead of you.
Elk & Elk Is Who You Need for a Successful Claim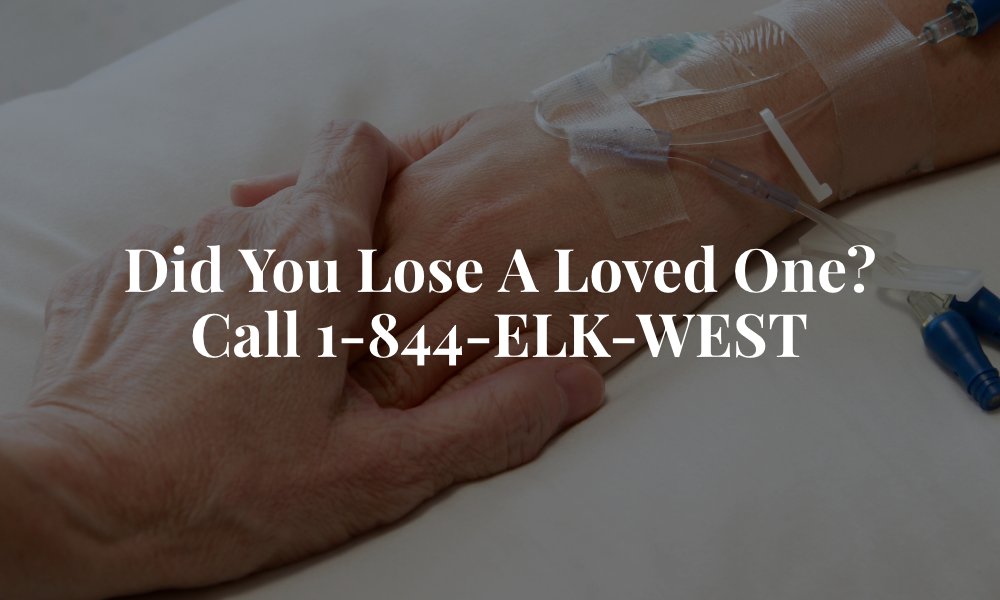 As the first choice for many Seattle residents, Elk & Elk is widely recognized as one of the best firms for handling wrongful death claims in the region. Oftentimes, those seeking damages turn away legal representation as they are concerned about out-of-pocket fees. At Elk & Elk, this is not a worry as our Seattle wrongful death lawyers not only provide a free consultation to review your case but we also do not accept any money until you have received compensation from your suit.
Our policies have proven popular and successful for all those we have represented across the country. We are dedicated to your cause and want to hear about your wrongful death case. Please consider calling our Seattle personal injury lawyers at 1-844-ELK-WEST (1-844-355-9378) or clicking here to reach out through a 24/7 contact form. The first step can oftentimes be the hardest, but Elk & Elk is here to help you through every step of your case.