Seattle Traumatic Brain Injury Lawyer
In Washington state, around 30,000 people suffer a traumatic brain injury, or TBI, every year. If you are one of these people, you probably felt terrified when you received your diagnosis. When the brain suffers a traumatic injury, the damage can be catastrophic — even in mild cases. TBIs can also cost hundreds of thousands of dollars in medical bills, therapy, and lost wages.
If an accident involving negligence contributed to your TBI, a Seattle traumatic brain injury lawyer at Elk & Elk can represent you. For 50 years, we have fought to help TBI survivors get compensation to cover their damages and hold the perpetrators accountable. If you live in the Seattle area and wish to explore your legal options, Elk & Elk is ready to help you.
Traumatic Brain Injury Resources
Why You Need a Lawyer After Experiencing a Traumatic Brain Injury in Washington State
Going about life after sustaining a traumatic brain injury can be excruciating. Victims can experience problems sleeping, productivity issues, and significant medical bills. The brain is one of the most important organs of our bodies, so trying to navigate the legal process while experiencing an injury to this area can be detrimental to your health. By reaching out to a lawyer, you will have a helping hand while dealing with your injuries.
An attorney will be able to establish liability in your case, identifying the causes of the injury and the factors that led to it.
A traumatic brain injury lawyer will thoroughly investigate your claims, bolstering your case when it is filed.
Your lawyer will be able to use their in-depth knowledge of personal injury law in Washington state to advise you on how to proceed every step of the way.
They will also consult medical professionals on your case to better inform you when moving forward.
While reaching out to a lawyer is only the first step, knowing where to go can be challenging. Thankfully, the greater Seattle area has one firm that stands above the rest: Elk & Elk.
Why Elk & Elk Is the Preferred Law Firm in Seattle
Elk & Elk is trusted by many people throughout Washington state. We aim to put money in your pocket so that you have the compensation for your injuries that you deserve.
From medical malpractice to personal injury, our firm has the repertoire of skills and knowledge necessary to take on a case concerning a traumatic brain injury.
We have won a combined total of over one billion dollars in personal injury claims for our clients, including a number of multi-million dollar settlements.
Elk & Elk works on a contingency fee basis so you do not have to worry about paying any upfront or out-of-pocket fees until we win you compensation.
Elk & Elk of Seattle wants to be there for you and your family as you search for quality legal assistance. Reach out to our firm for a free consultation where we will thoroughly review your case and advise you on how you should proceed.
Populations Most At-Risk for TBIs in Seattle
According to leading medical research in the country, there are certain populations that have a higher chance of sustaining a traumatic brain injury than the rest. Knowing potential risk factors for TBIs can work to prevent more head injuries from happening in the future.
Children, especially those between birth and four years old.
People between the ages of 15 to 24.
Elderly over the age of 60.
Males of any age group.
Cyclists Face Dangerous Head Injuries Every Day
Seattle is well known as a popular city for bike riders. But cyclists face a serious risk of traumatic brain injuries. Wearing a helmet dramatically reduces the risk of a brain injury, but even a helmet cannot protect the skull from some collisions involving cars or trucks. If you were in a bike accident and hit your head, you should have a doctor assess you for a TBI — even if you were wearing a helmet. Contact a Seattle bicycle accident lawyer today for more information.
How TBIs Happen in Washington State
Traumatic brain injuries can range in severity and be caused by many different factors. Some of the most common ways that TBIs happen in the state of Washington are the following:
Medical malpractice and surgical errors. Errors by doctors and surgeons are common causes for TBIs. When working on an expired license, making a mistake during surgery, or prescribing the wrong medication, a TBI could occur causing the medical professional or their place of work liable for your damages.
Car accidents and other types of motor vehicle crashes. One of the most common ways that people suffer TBIs, the impact with a car, truck, bus, or other type of motor vehicle can cause passengers' heads to collide with surroundings. These types of accidents can be incredibly severe and threaten the lives of the injured.
Slip and falls. Falling from any height can have terrible consequences. From wet staircases to icy parking lots, one slip and fall is all it takes. Falls frequently happen in workplaces as well, more commonly in dangerous professions like construction, forestry, and agriculture.
Blunt trauma. Unintended accidents resulting in injuries due to blunt trauma is another way someone could sustain a TBI. Falling or swinging objects in public spaces can cause an unsuspecting person to sustain serious head injuries.
Criminal activity and violence. Most common in larger cities, attempted robberies, car-jackings, sexual assault, and other forms of physical violence can cause someone to recieve head injuries. Oftentimes, assailants have little concern for the victims and can inflict serious damage to them.
Explosions and blasts. Explosions at workplaces or while on deployment in the military may threaten the head more than almost any other part of the body. Concussions, collisions with nearby objects, and extended states of minimal or restricted consciousness are common types of TBIs experienced in blasts.
By identifying some of the most common causes of traumatic brain injuries, you may be better able to prevent one from occurring or determine if one has happened to you or a loved one. Seeking immediate medical attention following any of these occurrences is crucial for a healthy future.
Do You Recognize the Symptoms of TBI?
According to Mayo Clinic, many victims of traumatic brain injuries do not even realize that they have them. Symptoms of TBI do not always appear immediately after an accident; they can take weeks, or even months, to manifest. Symptoms can include:
Persistent headaches
Dizziness or disorientation
Confusion
Changes in personality
Impairment to motor skills or coordination
Memory loss
If you have experienced one or more of these symptoms following your accident, contact a medical professional for an examination.
Complications Following a Traumatic Brain Injury
There are a number of common issues that sufferers of traumatic brain injuries have reported experiencing. Some of these can be short-term or long-term, and range in severity.
Altered consciousness
Physical problems
Communication issues
Intellectual, psychological, or mental complications
Changes in behavior
Emotional changes
Problems with senses such as sight, hearing, or smell
Diseases unique to the brain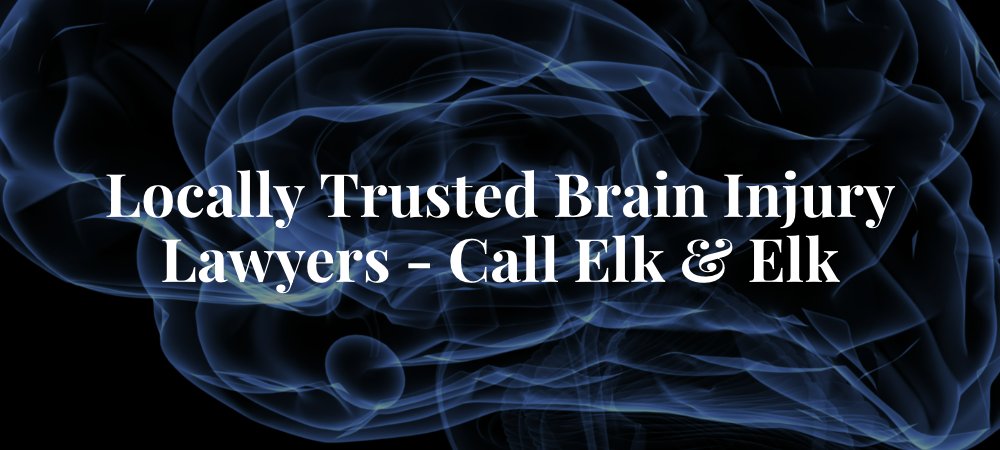 Get Our Help in Recovering Compensation
By identifying how traumatic brain injuries happen, the potential at-risk populations, symptoms, and complications, you may be better prepared to prevent and predict a case of TBI. While nothing is completely preventable, there are actions you can take immediately following a suspected head injury.
Sometimes, symptoms and long-term complications do not show up right away. They may take months to develop and still require expensive medical attention. Seeking immediate medical attention and reaching out to a Seattle traumatic brain injury lawyer are crucial steps to a healthy future – both physically and financially. Elk & Elk is here to fight for your rights and provide a free consultation of your case. If you or a loved one has experienced a TBI, please reach out to us by calling 1-844-ELK-WEST (1-844-355-9378) or emailing us through one of our online contact forms at any time of day.