Cincinnati Birth Injury Lawyer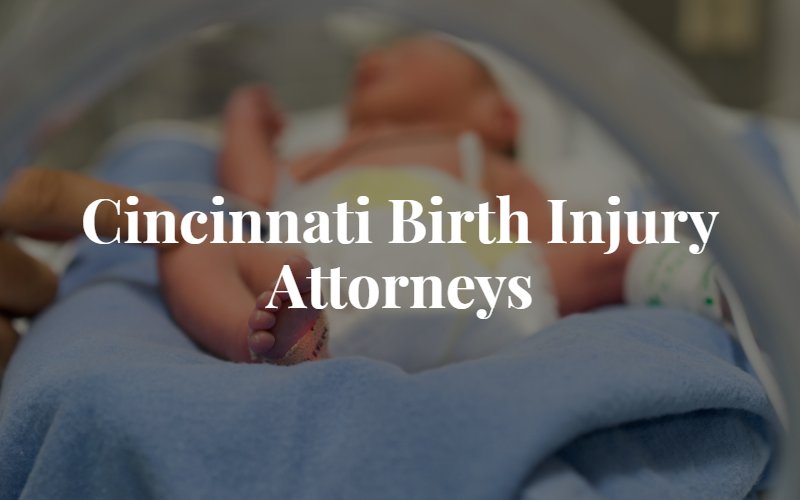 Birth injuries are almost always serious and are can, unfortunately, be caused by medical malpractice. If your child suffered birth injuries and you believe a doctor or hospital is responsible, contact Elk & Elk Co., Ltd for a free consultation. Our Cincinnati birth injury attorneys can help you seek justice and fair compensation for your child in Cincinnati.
Why Choose Our Law Firm?
We do not charge unless we win. We operate on a contingency fee basis, so you do not have to pay us unless we obtain a settlement or verdict for you.
We will stand by you to get a resolution that is ideal for you and your family. It is our mission to help families in need after preventable birth injuries.
We have more than 50 years of experience successfully handling personal injury cases. We have earned more than $1 billion for our clients.
Do You Need a Birth Injury Lawyer in Cincinnati?
A birth injury claim falls under the broader legal category of medical malpractice. In Ohio, pursuing a medical malpractice claim requires an affidavit of merit with the signature of a suitable expert witness, such as a physician. Fulfilling all the requirements of filing a claim can be difficult without help from an attorney. Hiring a lawyer, on the other hand, lets you relax and focus on recovery while your lawyer handles complicated legal matters. Your Cincinnati injury lawyer can fight against insurance corporations on your behalf to ensure the best possible results.
Types of Birth Injuries
According to the Birth Injury Guide, "… of every 1,000 infants born in the United States, 6 to 8 of them are born with a birth injury." A birth injury can refer to any type of physical injury a healthcare practitioner (or facility) causes an infant during pregnancy, labor, or delivery. Birth injuries stem from the professional negligence of someone involved in the birth, such as a nurse, obstetrician, or surgeon. Birth injuries can take many forms, such as:
Head injuries
Lack of oxygen to the brain
Erb's palsy
Shoulder dystocia
Bone fractures
Facial paralysis
Lacerations
If a doctor diagnoses your infant with an injury shortly after birth, consider whether someone else's negligence may have caused the injury. Contact an attorney if you suspect negligence or wrongdoing during your pregnancy or delivery. You may have grounds for a birth injury lawsuit in Cincinnati.
How Do I File a Birth Injury Claim?
You may have a claim if you have evidence that a healthcare provider or facility owed you a duty of care, breached this duty, and caused your infant's birth injuries. Your attorney can help you gather evidence such as eyewitness statements and expert testimony to fulfill these burdens of proof. Your attorney can identify the defendant and file your claim within the state's two-year deadline. Then, your lawyer can take over negotiations with insurance companies to help you obtain maximum recovery for your damages.
Ohio has a limit on noneconomic damages in medical malpractice cases of up to $350,000 per plaintiff, except in cases involving catastrophic injuries, in which the cap increases to $500,000 per plaintiff. These caps do not apply to wrongful death birth injury cases. Using a lawyer to file your birth injury claim increase your odds of receiving a positive outcome. Trust a lawyer with your case for total peace of mind during the legal process.
Do You Offer a Free Consultation?
Yes. Elk & Elk cares about families in Cincinnati. We can help you and your loved ones protect your rights in the face of medical malpractice and life-changing birth injuries. Our firm has the resources and experience to build you a strong case. We can navigate the claims process for you, while you focus on rebuilding with your family. Let us fight against birth injury negligence and achieve justice for your injured child – especially if he or she suffered catastrophic injuries or a lifelong condition such as cerebral palsy. Contact us and request a free consultation
Client Review: 5/5
★ ★ ★ ★ ★
"I would like to take this opportunity to commend Maria Ferguson and Gary Cowan on the handling of my accident case, they were both very professional and superior and diligent in their duties and work practices, while handling my case, I applaud their work and not only did I get treated as a client but felt as a friend also that they really cared…"
-Alan
More Client Testimonials