Cincinnati Rideshare Accident Lawyer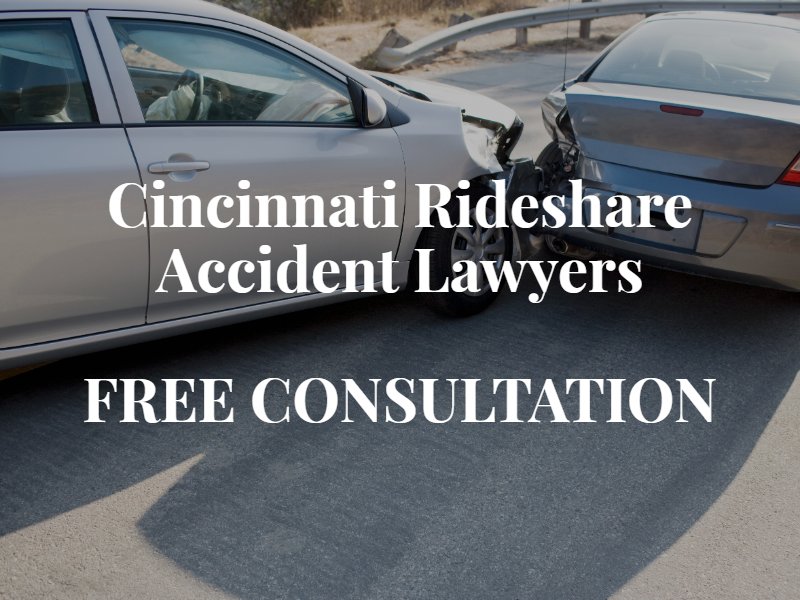 Although ridesharing apps such as Uber and Lyft are a convenient way to hail rides, ridesharing drivers can drive distracted and break roadway rules just like other drivers, causing serious accidents and injuries. If you or a loved one has been the victim of a ridesharing accident in Cincinnati, Ohio, the Cincinnati rideshare attorneys at Elk & Elk Co., Ltd can help.
Why Choose Us?
Our Cincinnati personal injury attorneys believe in the importance of open communication with clients. We will always keep you updated about your case and answer our phones 24/7.
Our firm has a proven track record of success in personal injury claims. We have recovered more than $1 billion in settlements and verdicts for our clients.
Our firm has the resources to create comprehensive, compelling cases on your behalf.
Our lawyers work on a contingency fee basis, with no up-front costs and no charges at all unless we win.
When to Call a Lawyer
If you suffered serious personal injuries in an Uber or Lyft accident, contact a Cincinnati personal injury attorney. Our attorneys can help you understand your case in relation to Ohio auto accident law. For example, your lawyer can help you identify the at-fault party and file your initial insurance claim with that person's insurer. A lawyer will handle the complex steps of your claim while you concentrate on recovering from your injuries. Call a lawyer when you need advice about how to fight for financial recovery from an at-fault rideshare driver or company.
What is The Ohio Rideshare Accident Law?
Ridesharing accidents are unique because they involve rideshare companies, not just drivers. Uber and Lyft are the two biggest rideshare companies in the world. They hire independent contractors, not employees, to pick up passengers. This classification protects them from liability for the actions of their drivers in many situations. This can make it more difficult to obtain full compensation as a ridesharing accident victim. You may, however, be able to hold the individual driver responsible for negligence.
You have two years from the date of your rideshare accident to file a civil claim. First, you will file a claim with the rideshare company and cooperate with the insurance process. If you were a passenger, Uber or Lyft's $1 million insurance policy will most likely pay for your medical bills. If you were an outside party, however, your only option may be to file a claim against the at-fault rideshare driver. Working with an attorney can help you pursue the path that will yield the best results for your case.
Causes of Ridesharing Accidents in Cincinnati
Ridesharing accidents happen most often because of driver negligence. Uber and Lyft drivers have to use their cell phones while driving to accept new rides, get directions, and sometimes communicate with riders. This can cause a dangerous driver distraction. In other situations, rideshare drivers may speed or drive recklessly to try to save time. The most careless rideshare drivers may even drive drunk and cause catastrophic car accidents.
If a rideshare driver caused your wreck, you may be able to file an injury claim against the individual, the company, and/or other parties. A lawyer can help you identify the responsible party for your accident. It may be the city, a product manufacturer, or Uber or Lyft for company negligence. Your ridesharing accident lawyer can then help you file a lawsuit against the at-fault party in pursuit of reasonable damages.
Contact Our Cincinnati Rideshare Accident Attorney Today
You could receive compensation for your medical bills, pain and suffering, lost wages, and property damage expenses in a successful ridesharing accident claim. Our attorneys have what it takes to achieve justice and maximum results for you as our client. Contact our Cincinnati auto accident lawyers at (513) 370-5807 or online today for a free consultation about your case.