Columbus Personal Injury Attorney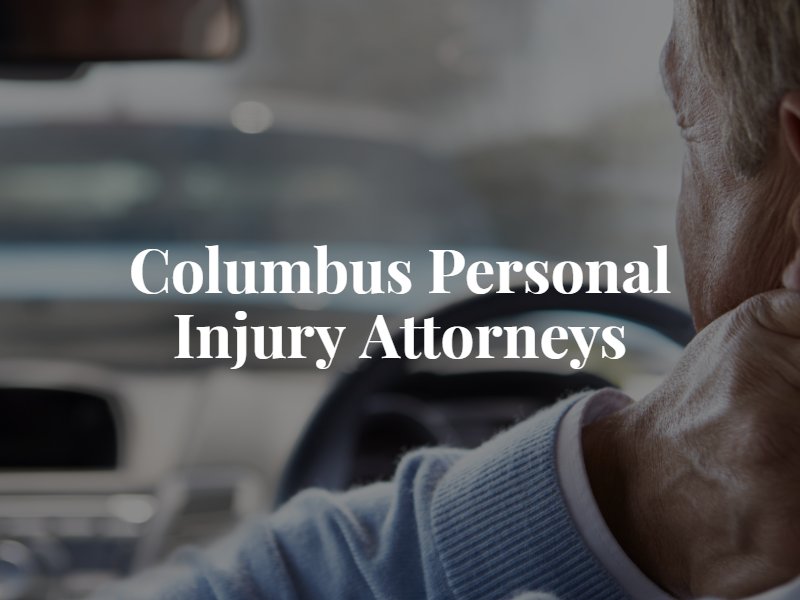 A personal injury accident can change your life. You may suffer large medical bills, loss of income, expensive property damage, and challenges such as permanent disabilities. At Elk & Elk, we want you to know that you are not alone in your time of need.
Our Columbus personal injury lawyers can help you get through this difficult situation. We will protect your rights and fight for the compensation you need to move forward. Call Elk & Elk of Columbus at (614) 230-0634 today for a free consultation.
---
Personal Injury Information Center
Why Choose Our Columbus Personal Injury Lawyers?
Our Columbus personal injury lawyers have provided high-quality claim representation for injured victims throughout Columbus for more than 50 years. We have the resources to take on even the most challenging cases involving multiple defendants or large corporations.
As experienced negotiators, we will work directly with the insurance company so you can focus on your health.
We make the legal experience as hassle-free as possible and have a proven track record of success.
We are proud to serve the people of Ohio from multiple locations throughout the state. Our personal injury attorneys in Columbus even make house calls and hospital visits when necessary.
Our Columbus personal injury lawyers understand the financial difficulties you may be facing after a serious accident. Initial consultations are free, and we represent clients on a contingency fee basis. You do not pay until we win compensation on your behalf.
In response to the COVID-19 pandemic, we also offer virtual consultations: Learn more
Why Do You Need a Columbus Personal Injury Lawyer?
You do not want to handle confusing legal paperwork yourself while also dealing with a serious personal injury. A Columbus personal injury lawyer can answer your questions about the loss of income, medical bills, and how to adjust to your circumstances as someone with a disabling injury. Our law firm is dedicated to helping injury victims in central Ohio get the rest they need following an accident.
Your Columbus personal injury lawyers can then take over the legal matters surrounding your case, including negotiating with insurance companies on your behalf. Hiring a Columbus personal injury attorney can help you seek fair compensation for your injuries and related damages. If you or a loved one needs top-quality legal services, look no further than Elk & Elk Co., Ltd. Call now for a free consultation.
Our Law Firm Can Help in All Areas of Personal Injury
Elk & Elk has successfully provided counsel for clients in all areas of personal injuries, such as:
Our legal team has the experience, knowledge, and dedication to help you in all matters of personal injury law in Columbus.
How Much Does a Personal Injury Attorney Charge?
Many clients hesitate to hire a Columbus personal injury attorney because they are afraid of the costs. After all, most victims are already facing thousands of dollars in medical bills and other accident costs.
At Elk & Elk, you will never pay for your lawyer out of pocket. You never have to worry about affording an attorney, because the fees will come as a percentage of the award you win. We bill your settlement or verdict, not you directly. If we do not secure you a financial award, you pay no legal fees.
We want to give every accident victim a fair chance at recovery. We do not charge any fees up front, and initial consultations are always free and no obligation. Our firm assumes 100% of your financial risks, so you can have peace of mind.
Contact Our Columbus Personal Injury Lawyers Today
A personal injury accident in Columbus can make you feel helpless. Let us help you regain control of your life. Our experienced attorneys can hold a negligent party accountable for your losses and fight for the compensation you need to move on. We will stand by your side every step of the way. Start with a free consultation at our Columbus office. Schedule yours today at (614) 230-0634.
---
Client Review: 5/5
★ ★ ★ ★ ★
My peace of mind was more important in the end, than the dollar amount. Matt is exceptional at guiding an individual down the path of reason.
-Brian
More Client Testimonials