Columbus Pedestrian Accident Lawyer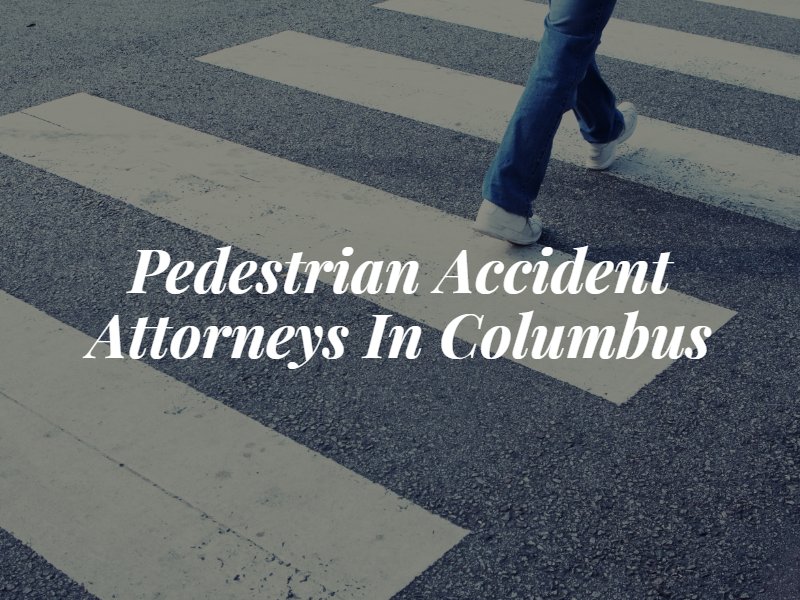 In 2018, 133 pedestrians in Ohio lost their lives in collisions. Hundreds of others suffered incapacitating injuries. If you sustained a serious injury or lost a loved one in a recent pedestrian accident in Columbus, call (614) 230-0634 to speak to our Columbus pedestrian accident attorneys at Elk & Elk. We have decades of successful practice in pedestrian accident claims in Delaware, Fairfield and Franklin County.
Why Choose Elk & Elk?
Our pedestrian accident attorneys in Columbus schedule extensive consultation sessions with clients before creating any legal strategies. That ensures we inform all legal decisions with the client's needs and concerns.
Our firm has a centrally located office in Columbus and offices throughout the state of Ohio for our clients' convenience. We want to make the legal experience as hassle-free as possible. We will make home or hospital visits to meet with clients, if necessary. We have a
Our firm understands the significant financial burdens you may be struggling with. We do not charge for initial consultations, and we represent clients on a contingency fee basis. You will not pay until we win your case.
Do You Need a Columbus Pedestrian Accident Lawyer?
At Elk & Elk, our legal team can provide support while you recover from your injuries. This includes:
Investigating your accident for evidence to substantiate your claim.
Negotiating with insurance providers to ensure you are receiving compensation that is fair.
Filing all the legal paperwork that is necessary to successfully submit your claim.
Taking your case to trial if necessary.
Ultimately, we want to give you the help you need during this uncertain time.
What Can I Do If I Was Hit By a Car as a Pedestrian?
If a vehicle strikes you while walking in Columbus, remain calm and try not to move until paramedics arrive. Call 911 or ask someone to do so for you. If you have a back or neck injury, moving the wrong way could worsen your prognosis. When law enforcement arrives, give your side of the story. Do not admit any fault for the collision. The police officer should collect information for you, such as the driver's name and insurance information. Have someone take photographs of the accident scene for you, if possible.
Visit a hospital immediately. Keep copies of all medical records, bills, and treatment programs. Begin compiling a folder with all documents related to your accident. Call the at-fault driver's auto insurance company and file a claim. Answer all insurance questions honestly, but do not give more information than necessary. Do not accept a settlement offer until you have spoken to an attorney.
Call (800) ELK-OHIO next to discuss your case. Our Columbus personal injury attorneys can take over settlement negotiations to ensure a fair result. We also have the power to bring your case to trial, if necessary.
Why Do Pedestrian Accidents Occur?
Pedestrian accidents commonly occur due to the following reasons:
Distracted driving
Drowsy driving
Speeding
Red light running
Failing to yield the right-of-way
Drunk driving
Unsafe crosswalk construction
All pedestrian accidents are preventable. With safe crosswalks, working traffic signals, proper intersection designs, and prudent drivers, pedestrians would be safe on the roads of Columbus. Unfortunately, negligence and carelessness put walkers and joggers in danger every day.
Do You Offer a Free Consultation?
Yes, contact us for a free consultation about your case. Our Columbus pedestrian accident attorneys have extensive knowledge in this practice area. We can help you fight for fair and full compensation for your damages.