Columbus Dog Bite Lawyers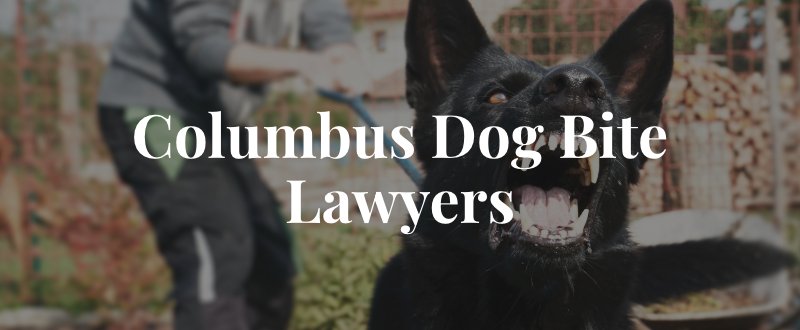 Dog attacks are violent experiences that can cause catastrophic injuries or death. When a dog bite causes personal injuries or property damages, the owner may be liable to the victim in the state of Ohio.
Why Hire an Attorney After a Dog Attack?
The Columbus dog bite injury attorneys at Elk & Elk can help you seek compensation from the pet owner. We have spent more than 50 years representing the people of Columbus and can put our skills to work for you. Schedule a free initial evaluation in Columbus today at (614) 230-0634.
Why Choose Our Dog Bite Lawyers
Our Columbus personal injury attorneys believe in customizing legal decisions based on the unique needs and concerns of each client. That is why we undergo extensive consultations with prospective clients before devising strategies.
Our firm wants to make the claims process as hassle-free as possible for dog bite injury victims. We have offices conveniently located throughout Ohio. We will also conduct home or hospital visits, if necessary.
Our Columbus dog bite lawyers do not want to add to your financial burden after an animal attack. We represent clients on a contingency fee basis – you will not pay until we secure compensation on your behalf.
When Is a Dog Owner Liable?
If someone's dog attacks you in Columbus, that person will be strictly liable for paying your damages in most situations. Ohio Revised Code Section 955.28 states that a dog's owner will be responsible for covering the injuries and damages the dog causes, whether the owner was negligent or not.
It is not necessary to prove that the owner was negligent, and this negligence caused the attack. You or your dog bite lawyer must simply show that you were lawfully on the property at the time of the attack, that you did not instigate the attack, and that the dog caused your injuries.
Ohio Law on Dog Attacks
Ohio's strict liability law is a departure from many other states' one-bite statutes. In a one-bite state, dog bite victims must prove that the pet owner knew or reasonably should have known about the dog's propensity for violence, yet failed to prevent the attack.
If the dog had bitten someone before, for example, the owner should have taken steps to prevent a second incident. Yet in Ohio, this burden of proof does not exist. The strict liability dog bite statute makes it easier for victims to recover compensation from pet owners.
What Do I After a Dog Bite in Columbus?
After a dog causes you or a loved one serious injury in Columbus, remain calm, and notify the authorities. Call 911 if someone is in immediate danger. Otherwise, call your local animal control agency to file an official complaint against the dog. Record a description of the dog and its owner. Get the dog owner's full name and contact information. Take photographs of your injuries and keep copies of your medical records. Collecting evidence from the scene will help your case later.
Seek immediate medical care for your injuries. Dog bite injuries such as puncture wounds and lacerations are at high risk of infection. They need proper medical care and antibiotics. You may also need shots to prevent dog-carried diseases, such as rabies. Once you are on the mend, contact a Columbus dog bite attorney near you. A Columbus dog bite lawyer can review your incident, help you collect evidence to support your case, and file a claim on your behalf with the Franklin County courts.
Do You Offer a Free Consultation?
Yes. A successful dog bite claim in Ohio could end in financial compensation for your related medical expenses, pain and suffering, psychological distress, lost wages, lost quality of life, and property damage repairs. Find out the total value of your case during a free consultation with one of our dog bite injury attorneys. Request yours online or call (614) 230-0634 today.