Columbus Car Accident Lawyer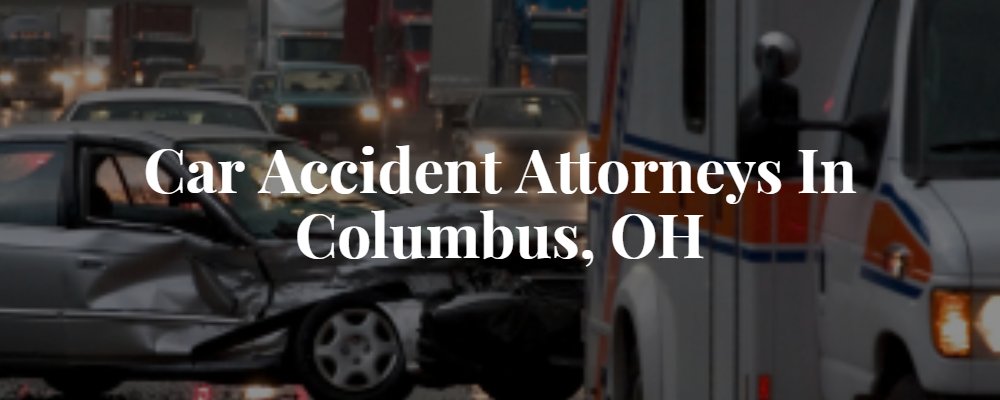 At the law firm of Elk & Elk Co., Ltd our Columbus car accident lawyers have more than 50 years of experience handling motor vehicle accident claims throughout Central Ohio. Just as important, we have a proven track record and know how to obtain compensation for clients injured in all types of motor vehicle accidents. If you have lost a loved one or have been injured in a car accident, we can help you recover compensation. 
Call us at 1-800-ELK-OHIO right now to speak with one of our Columbus car accident attorneys. Our firm works on a contingency fee basis, meaning you don't pay unless we obtain a financial settlement or verdict for you. We are available 365/24/7 to take your call.
COMMITTED TO HELPING CAR ACCIDENT VICTIMS IN COLUMBUS
IF YOU'VE BEEN IN AN ACCIDENT, ELK & ELK HAS YOU COVERED.
Americans love their cars and other vehicles. We have millions of miles of roadways and drive an estimated 275 million miles each month, according to the federal Department of Transportation. When this love affair turns sour because of injuries caused by an accident, motorists want answers to their questions:
Was someone at fault?

What if the driver was underinsured or uninsured?

Who will pay my bills?

What if my insurance company gives me the run-around?

Who is going to repair my car?

Can I be compensated for my medical treatment?

What if I can never work again?

How do I get justice for a

loved one who died

?
At Elk & Elk, we are client-focused and dedicated to answering all of your questions. We form your case entirely around your personal safety, needs and desired outcome. Our Columbus car accident lawyers have the resources and experience to ensure that the insurance companies won't take advantage of you. 
WHAT DOES A CAR ACCIDENT LAWYER DO?
Our investigators and accident reconstructionists make sure that all evidence is preserved and that witnesses are interviewed quickly before their memories fade. Our Columbus car accident lawyers review police reports and consult with physicians and other providers to determine the precise nature of your injuries and their effect on your life. We use cutting-edge courtroom tools such as graphic simulation, to tell the story of your accident to a jury. 
TYPES OF CAR ACCIDENT CASES WE HANDLE
Our law firm handles all types of motor vehicle accident cases:
Car

Auto accidents

Bus accidents
According to the NHTSA, more than 3 million people are injured in auto accidents every year across the country. Our experienced car accident attorneys handle cases involving wrongful death and serious injuries. Our clients have suffered a variety of serious injuries, including:
Broken bones 

Traumatic brain injury 

Spinal cord injuries

Burns

Amputations

Internal damage

Paralysis
DO I NEED A COLUMBUS CAR ACCIDENT LAWYER?
Whatever the type of accident, we dig deep to determine the cause. Our Columbus personal injury law firm has significant resources that allow us to investigate thoroughly to learn how your accident occurred and identify the liable party or parties. This level of thoroughness extends to calculating your compensation. 
Our Columbus car accident lawyers make sure that we include all your current and future expenses and damages such as lost income, medical bills, the cost of rehab, trips to the doctor, and any other costs associated with your accident and the resulting injuries.
HOW LONG DO I HAVE TO FILE A CAR ACCIDENT CLAIM?
The statute of limitations for a car accident claim in Ohio is two years from the date of the injury to file a lawsuit. If you have been a victim of a car accident in Columbus, it's imperative you act quickly so you don't lose out on your chance for maximum compensation. 
WHAT ARE THE MAIN CAUSES OF CAR ACCIDENTS IN COLUMBUS?
Reckless driving: What we do behind the wheel affects other drivers. When drivers merge quickly through lanes without signaling, speed and fail to obey traffic laws, an accident can easily happen. 
Drunk driving: According to the Ohio State Highway Patrol, there were 402 OVI (operating a vehicle under the influence)-related fatalities in Ohio in 2018. Car accidents caused by drunk drivers are often fatal, keep Columbus safe and don't drive impaired. 
Distracted Driving: Distracted driving is an epidemic across the US. Drivers are more distracted than ever, checking their phones, texting and using GPS to navigate. Unfortunately, distracted driving claimed 3,166 lives in 2017.
In Columbus, many factors contribute to the high number of traffic accidents that happen here. According to the Ohio Department of Public Safety, the most dangerous intersections in Columbus are:
Cleveland Avenue and Morse Road

Hilliard Rome Road and Renner Road

Karl Road and Morse Road

Morse Road and Westerville Road

Georgesville Road and Sullivant Avenue
Our results have received national attention from major media outlets and we have helped recover millions for car accident victims throughout Central Ohio
.
Case Results →

CONTACT A COLUMBUS CAR ACCIDENT LAWYER TODAY
If you or someone you care about has been injured in a motor vehicle accident, allow our car accident attorneys in Columbus the opportunity to show you that top-notch legal advice doesn't cost an arm and a leg.
Contact us online or call (614) 230-0634 for a free initial consultation. At Elk & Elk, you'll find serious lawyers for serious injuries — all day, every day.
---
Client Review: 5/5
★ ★ ★ ★ ★
My peace of mind was more important in the end, than the dollar amount. Matt is exceptional at guiding an individual down the path of reason.
-Brian
More Client Testimonials