Columbus Construction Site Accident Attorney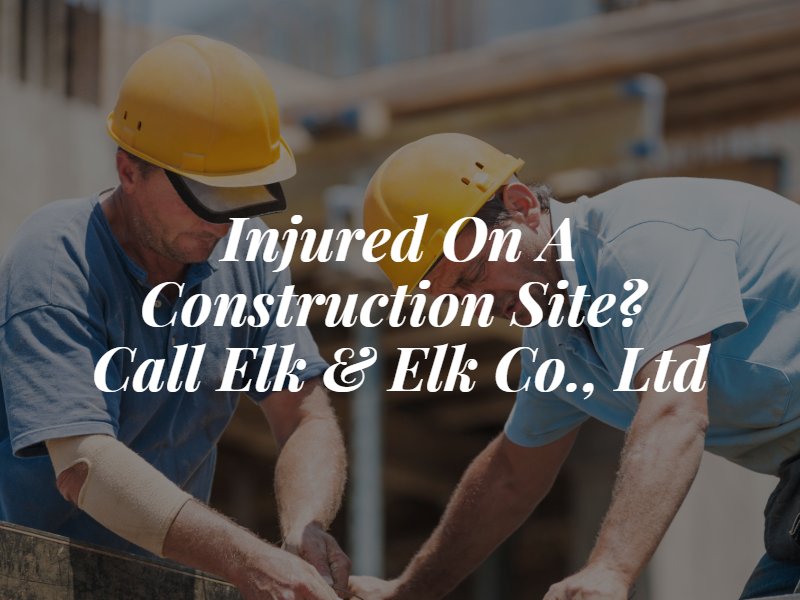 Construction projects in Columbus may ultimately serve the community, but they can also present serious risks to health and safety. An unsafe construction site may contain hazards that endanger the lives of workers and passersby. If you or a loved one has suffered serious injuries at a construction site in Columbus, speak to an attorney about your case. Elk & Elk has five decades of experience in personal injury law to put to use for you.
Why Choose Us?
At Elk & Elk, initial consultations are always free and at no obligation to hire our firm. You will not have any up-front costs for our services, and you will not pay at all unless we win your case.
At Elk & Elk, we put the client first. We have multiple offices located throughout Ohio for our clients' convenience, and always craft personalized legal strategies based on unique client needs and concerns.
At Elk & Elk, we have the personnel and resources to go up against large corporations, including major construction companies in Ohio. We are not afraid to take your construction site accident claim to court if necessary.
When Should I Contact an Accident Attorney?
If you suffered serious injuries that are impacting your life while at a Columbus construction site, contact an attorney. You could have a claim against the construction company or another party for your damages. You may be eligible for compensation for your medical bills, property damage, pain and suffering, and lost wages. A conversation with an attorney can help you discover your rights as a victim. A lawyer can then take over the legwork of your case while you focus on your injuries.
What are Common Hazards at Construction Sites?
Construction is one of the most dangerous industries for workers. Working with power tools and around heavy machinery can result in serious and fatal accidents.
Exposure to toxic substances
Electrocution
Slip, trip, and fall
Heat exhaustion or stroke
Overexertion
Struck by object
Caught-in/between objects or equipment
Acts of violence
Drivers and pedestrians who have to pass through construction zones are also in danger. An unsafe construction site could cause car accidents, falls into trenches, or structural collapses. Whether you were working or not, contact an attorney about your accident.
Who Is Liable After a Construction Site Accident in Columbus, OH?
Construction site accidents and injuries often come down to construction company liability. The construction company is legally responsible for keeping construction sites reasonably safe and free from hazards. It is the company's job to inspect for dangers, repair defects, and warn workers and pedestrians of potential risks. Injuries on the job especially point to construction company liability, as it is the employer's duty to maintain a safe workspace for employees.
A property owner may also be liable if the hazard that caused the accident was inherent to the premises, and not an element of the construction site. If a property owner knew that a tree on the property had rotted, for example, but did not warn contractors, the property owner may be liable for worker injuries if the tree falls and injures someone. If the city owned the construction site and an unsafe premises caused the accident, the city government could be liable.
Determining liability for a construction site accident can be difficult. The answer will depend on your status as a visitor, whether you were at work at the time, and how your injury or illness occurred. Potential defendants could include the construction company, an equipment manufacturer, a coworker, a property owner, the city, or a third party such as a driver or subcontractor. A lawyer can investigate your accident and help you determine liability.
Contact Our Columbus Construction Site Accident Lawyers Today
Contact Elk & Elk for a cost-free consultation about your construction site accident. We will review your case and help you understand its value. Call (614) 230-0634 today.