Columbus Product Liability Lawyer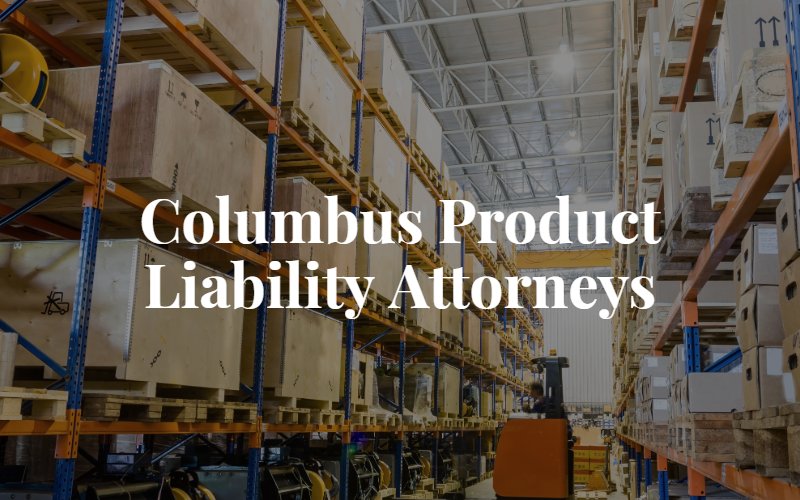 Defective products do not work or perform as the manufacturer intended. They may contain defects that lead to fires, explosions, lacerations, serious illnesses, broken bones, traumatic brain injuries, or wrongful death. As a consumer, you have the right to seek financial compensation from the manufacturer of a defective product that caused your injuries or a loved one's death.
The product liability attorneys at Elk & Elk can take care of the claims process on your behalf, starting with a free consultation in Columbus.
Why Choose Our Columbus Defective Product Lawyers?
Our Columbus injury lawyers have successfully represented thousands of clients in the 50 years we have been practicing personal injury law in Ohio.
Our firm has the resources, attorneys, and staff members to create a compelling case on your behalf. We can take on even the most challenging claims.
Our firm understands the financial strain a defective product accident could put on your family. We offer representation on a contingency fee basis.
How Do I Prove Negligence?
A defective product injury can lead to a claim against the item's manufacturer. Unfortunately, most manufacturers have significant legal resources to expend on combatting injury claims. The best way to protect your rights during settlement negotiations with these companies is with representation from an attorney. An attorney can give you the true value of your claim, go head-to-head with insurance claims adjusters, and fight for fair compensation for your injuries or a loved one's wrongful death. An attorney can also give you the power to take the manufacturer to court if settlement negotiations are unsuccessful.
Ohio Product Liability Laws
Product liability refers to the legal responsibility a manufacturer has over its products. A manufacturer or distributor is responsible for ensuring the reasonable safety of its items. Failure to exercise this duty of care, resulting in consumer injuries, will lead to the manufacturer's liability for damages. A defective product claim will use the theory of strict liability if the item contains one of three main types of defects.
Design error. A defective design can lead to the creation of a product that is inherently dangerous for consumers. An example would be a drug with a chemical makeup that can cause life-threatening side effects.
Manufacturing mistake. An accidental error during a product's manufacturing could cause a dangerous defect. An example is a worker accidentally adding the wrong chemical to a batch of drugs.
Marketing mistake. Failure to properly market a product or warn consumers of known risks could result in preventable injuries. An example is if the manufacturer knew of a drug's harmful side effects, but failed to mention it to buyers.
Strict liability refers to a manufacturer's automatic responsibility for injuries a defective product causes, whether the manufacturer was negligent or not. In a strict liability claim, the plaintiff only has to prove that the item contained a defect and caused the injury. In Ohio, you have two years from the date of your injury or illness to file a product liability claim. Missing your deadline can forfeit your right to any compensation.
Damages You Could Recover After a Product Defect Lawsuit
Filing a claim against the manufacturer of a defective or dangerous product could shed light on negligent practices at the company. This could institute a change that prevents other consumers from suffering similar injuries. The main goal for your family, however, is to obtain compensation to cover your related expenses.
Medical bills
Property damage
Lost wages
Pain and suffering
The courts may also award you punitive damages to punish the defendant for its negligent or wrongful actions. This is especially common in cases where the manufacturer knew of the risks of a product yet failed to warn consumers.
Contact Elk & Elk Co., Ltd Today
Elk & Elk can help you determine the value of your case. Schedule a free consultation today to learn your legal options for a defective product injury.
Client Review: 5/5
★ ★ ★ ★ ★
My peace of mind was more important in the end, than the dollar amount. Matt is exceptional at guiding an individual down the path of reason.
-Brian
More Client Testimonials