Cincinnati Truck Accident Attorney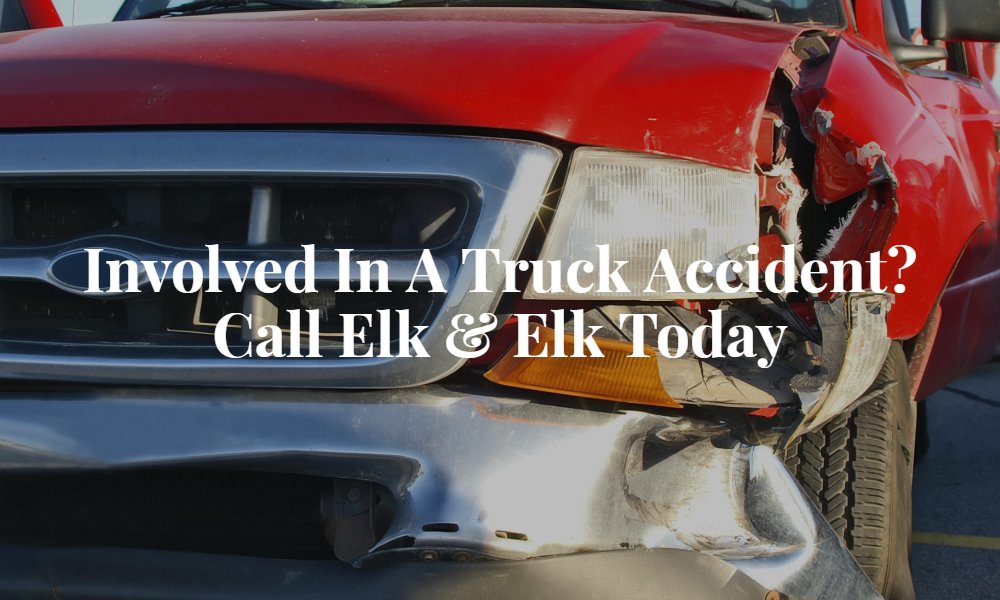 Commercial trucks pose extreme dangers to motor vehicle drivers. With weights up to 80,000 pounds, a motor vehicle will always sustain more catastrophic damage in an accident. Victims of trucking accidents may have injuries such as spinal cord injuries, brain damage, loss of limb, burns, and more. The Cincinnati truck accident attorneys at Elk & Elk Co., Ltd have 50 years of experience handling personal injury claims in Ohio. Let us help your family through this tough time. Call (513) 370-5807 for a free accident consultation.
Why Choose Elk & Elk After a Truck Accident in Cincinnati?
You will not pay any costs up-front. Our firm operates on contingency. Our team of Cincinnati truck accident lawyers only charge for our services if we win the case. If we do win, we deduct our fees from the award instead of billing the client directly.
You will benefit from a custom-tailored legal solution. We work closely with clients to identify their needs and personalize a strategy. That way, we secure the results each client needs to move forward.
You will have peace of mind. Our Cincinnati personal injury attorneys have the experience, education, and resources to craft a strong case on your behalf. You can trust our firm to stand by you, communicate openly, and proceed with a comprehensive legal strategy.
Do You Need a Cincinnati Truck Accident Lawyer?
Trucking companies have significant resources to put toward fighting civil lawsuits. You may have a hard time convincing a trucking industry insurance company to offer the amount you know your case is worth without help from an attorney. The insurer may take advantage of you or convince you to settle for an unfair price. Hiring a lawyer balances the scales and gives you the ability to fight for the amount you require to move on.
What Are Common Types of Trucking Accidents?
Any collision with a commercial truck could be catastrophic. According to the Federal Motor Carrier Safety Administrations (FMCSA), there were about "…450,000 police-reported crashes involving large trucks in 2017." The type of accident, however, can point to a probable cause and responsible party. Understanding who or what caused your accident can give you the ability to pursue compensation from the at-fault party.
Jackknife. Improper braking techniques can cause a jackknife accident when the trailer of a semi swings out at an angle from the cab.
Lost cargo loads. Lost cargo loads can stem from negligent loading and securement techniques by the trucking company.
Tire blowouts. Tire defects or poor truck maintenance could cause a tire to wear down and blow out in transit.
Underride accident. A truck driver not paying enough attention or falling asleep behind the wheel could cause a rear-end collision or underride accident.
Blind spot accident. Trucks have large blind spots. Truckers who are not careful enough to check blind spots when merging can sideswipe other vehicles or run them off the road.
No matter how your crash occurred, speak to an attorney to discuss your rights. A negligent, careless, or reckless party may have contributed to the wreck. Your lawyer can investigate the crash, find out its cause, and help you file a claim against the accountable party.
Who Is Liable After a Truck Accident in Cincinnati?
The liable party will be the one most responsible for causing your trucking accident. In most trucking accident claims, the trucking company will bear responsibility. Federal law holds trucking companies accountable for accidents involving their trucks and drivers, even if the company leases the trucks and has independent contractors. Other liable parties could be a manufacturer for a defective product, a third-party motor vehicle driver for negligence, or the city of Cincinnati for an unsafe roadway. A lawyer can help you determine who might be liable for your damages.
Contact Us for a Free Case Review in Cincinnati 
At Elk & Elk Co., Ltd, we know how to analyze evidence, identify the at-fault party in a truck accident case, and file a claim according to state laws. Our lawyers can help you fight for fair compensation from a trucking company or another defendant. Call (513) 370-5807 or contact us online for a free case review today.