Cincinnati Dog Bite Attorney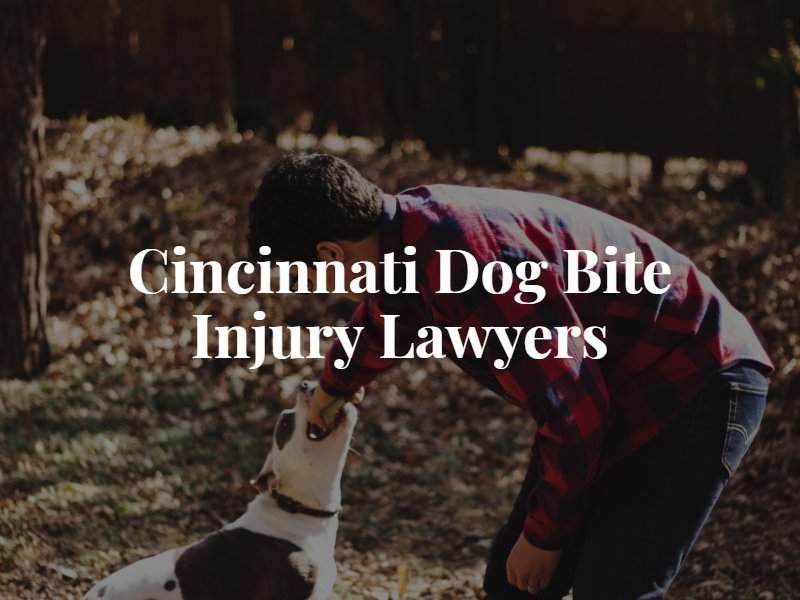 A dog attack can derail your life. You or a loved one could suffer painful puncture wounds, permanent disfigurement, and psychological trauma such as post-traumatic stress disorder (PTSD). You may face expensive medical bills and lost wages from missed time at work.
At Elk & Elk Co. Ltd, our Cincinnati dog bite lawyers know how to get you maximum compensation through an insurance claim or personal injury lawsuit. Call (513) 370-5807 today to schedule a free consultation at our local law office.
Why Choose Our Dog Bite Lawyers?
Elk & Elk Co., Ltd has over five decades of experience representing dog bite injury victims in Ohio. We have multiple offices conveniently located throughout the state.
Our firm maintains an open communication policy. We believe in honesty and transparency, so your needs help build our comprehensive legal strategies.
The team at Elk & Elk Co., Ltd operates on a contingency fee policy. We only charge for our services if we secure you a monetary award for your dog bite damages.
---
Dog Bite Information & Resources in Cincinnati
---
How Long Do You Have To Report A Dog Bite In Cincinnati, Ohio?
Under Ohio law, a victim has 24 hours from the time of the incident to file a dog bite report. You can file a bite report incident with the local health commissioner or with the doctor who provides your medical care and cleans your wounds.
In Cincinnati, Ohio, or elsewhere in Hamilton County, you can report a bite by calling:
Do You Need a Cincinnati Dog Bite Lawyer?
After a dog attack in Cincinnati, one of your first phone calls may be to the pet owner's insurance company. You want to seek restitution for your medical bills and other damages, and believe the owner is liable. Unfortunately, the insurance company may not cooperate with your claim.
Common tactics insurers use to save money on claims are to lowball the settlement offer, delay payout, or deny valid claims altogether. It is important to hire a dog bite attorney to represent your case – especially if you suffered catastrophic or permanent personal injuries. A Cincinnati personal injury attorney will fight for fair and full compensation from the at-fault party, combating insurance company tactics and strengthening your case.
How Much Is A Dog Bite Case Worth In Ohio?
If you have been injured or attacked by a dog, you may be able to recover damages for medical expenses and emotional distress. Determining the exact amount of compensation is impossible in a dog bite claim because there is usually a variety of outside factors that are based on a case-by-case basis.
The most important determining factors to consider include:
How the animal attack occurred
The location of the animal attack
Whether the dog's owner or handler was negligent
The severity of your injuries from the attack
The strength of the evidence used to link your injuries to the attack
Common Dog Bite Injuries
Dog attacks are traumatic experiences for victims and witnesses, resulting in serious injuries such as:
Nerve and tissue damage
Scratches and lacerations
Puncture wounds
Infections or diseases
Emotional and psychological trauma
Permanent scarring and disfigurement
Transmission of the rabies virus
It is important to see a doctor immediately after a dog bite incident. Dog bites carry a high risk of infection and disease transmission. Even a seemingly minor puncture wound or scrape could develop an infection that causes serious health complications.
What is the Ohio Dog Bite Law?
Ohio is a strict liability state regarding dog bites – negligence is not a deciding factor in determining liability. If the dog caused the injury, the victim was not attempting to commit a crime or trespassing, and if the victim did not provoke the dog, the dog's owner will be strictly liable for damages. It is illegal in Ohio for the dog owner to remove the dog from the county after it bit someone. The owner must comply with quarantine orders and rabies testing.
What is the Statute of Limitations on a Dog Bite in Ohio?
If you suffer injuries from a dog bite in Cincinnati, you have two years from the date of the attack to file a lawsuit in Ohio civil court. If you pass this deadline, the court will typically refuse to hear your case. Contact a dog bite attorney in Cincinnati now to begin this process.
Call Our Cincinnati Dog Bite Lawyers Today
A successful dog bite case could result in compensation from the pet owner or another party for your past and future medical costs, lost wages, pain, and suffering, and emotional trauma. Contact Elk & Elk Co., Ltd today to discuss your case in detail with one of our Cincinnati dog bite attorneys. Initial consultations are free.
---
Client Review: 5/5
★ ★ ★ ★ ★
My peace of mind was more important in the end, than the dollar amount. Matt is exceptional at guiding an individual down the path of reason.
-Brian
More Client Testimonials