Cincinnati Brain Injury Attorney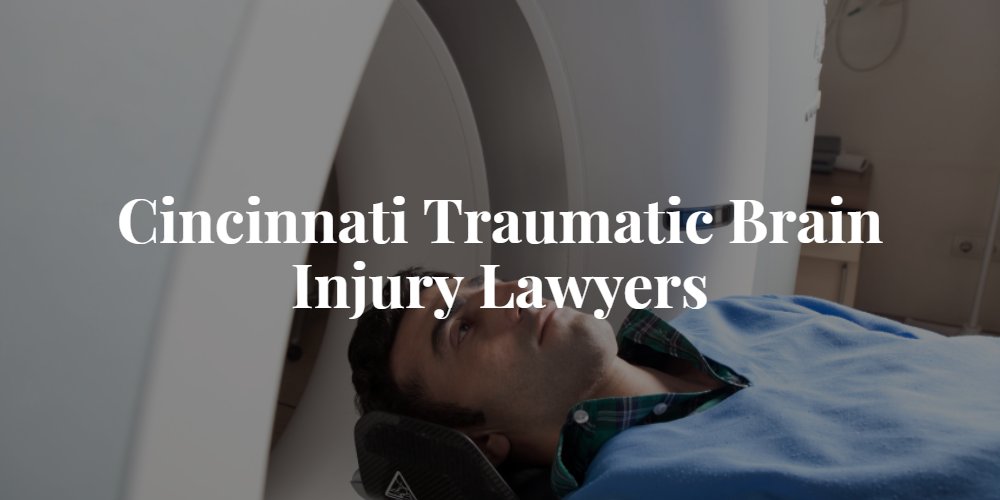 A brain injury can have a permanent impact on your life. You may become a caregiver for a loved one with lifelong brain damage, or you may yourself suffer memory loss, trouble focusing, and other negative effects from a brain injury. If someone else's negligence caused the brain injury, your family could be eligible for financial compensation. A personal injury claim with help from an Elk & Elk Co., Ltd Cincinnati brain injury lawyer could result in payment for your past and future damages. Call (513) 370-5807 today for a free case evaluation in Cincinnati.
Why Choose Elk & Elk Co., Ltd?
We have more than 50 years of experience handling complex and difficult personal injury claims, including those involving serious brain injuries.
We have a proven record of success in personal injury law throughout the state of Ohio. We have secured more than $1 billion in results for past clients.
We operate on a contingency fee basis. We only charge attorney's fees for our services if we secure a monetary award for the client.
Why Do You Need a Brain Injury Lawyer in Cincinnati?
A brain injury claim against a driver, employer, property owner, product manufacturer, or the city takes strong negotiation skills to win. Insurance companies will always try to save money by convincing claimants to settle for less than the injuries are actually worth, or for nothing at all. Do not let an insurance company take advantage of you after an injury as serious as one to the brain. Hiring a personal injury lawyer in Cincinnati gives you more power during insurance settlement negotiations, and lets you focus on physical recovery. A brain injury could cost $1 million or more over a patient's lifetime. Get the compensation you require with help from an attorney.
Types of Brain Injuries
Brain injuries can take many different forms. Common types include:
A hemorrhage – which refers to uncontrollable bleeding in the brain, which can cause headaches and vomiting.
A hematoma – a bruise or blood clot outside the brain's vessels. Hematoma can cause permanent brain damage or loss of consciousness.
A concussion –  the most common type of traumatic brain injury, caused by a sudden blow to the head or excessive shaking. Symptoms of a concussion can range in seriousness depending on the severity of the injury.
Brain injuries are always serious, resulting in serious symptoms such as:
Headache
Fatigue
Nausea or vomiting
Loss of consciousness
Confusion
Amnesia
Dizziness
Ringing in the ears
Mood changes
Sometimes brain injuries do not show symptoms right away. The victim may appear fine for hours or even days after the accident, while under the surface of the skull the brain is swelling or bleeding. This is why it is important to seek medical care immediately after an accident, even if you do not feel injured.
Causes of Brain Injuries
Any accident that causes a blow or bumps to the brain could cause a traumatic brain injury. These include motor vehicle collisions, sports incidents, falls, and acts of violence. Blunt force trauma can fracture the skull and cause the brain to move or shift around in a way that damages its connective tissues. An acquired brain injury could occur when internal forces affect the brain, such as lack of oxygen. Drowning, suffocation, anesthesia errors, and medical malpractice during labor and delivery could all cause acquired brain injuries. Victims can trace many brain injuries back to someone's negligence.
Damages Available in a Brain Injury Claim
A successful brain injury claim in Ohio could result in compensation for your past and future medical expenses, pain, and suffering, lost wages, lost earning opportunities, and other damages. You could also be eligible for punitive damages if the courts find the defendant guilty of gross negligence or intent to harm. Identifying who is liable, or legally responsible, for you or a loved one's brain injury is one of the first steps toward obtaining financial compensation for your losses. A lawyer can help.
Do You Offer a Free Consultation?
Yes, Elk & Elk Co., Ltd offers free, no-obligation consultations so you can learn your potential legal opportunities at zero risk. You will speak to one of our attorneys about your situation, telling us your story and helping us identify your goals for your claim. We may then be able to help you fight for a fair recovery. Contact our Cincinnati lawyers today, either online or at (513) 370-5807.
Client Review: 5/5
★ ★ ★ ★ ★
My peace of mind was more important in the end than the dollar amount. Matt is exceptional at guiding an individual down the path of reason.
-Brian
More Client Testimonials