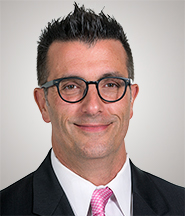 Phone: 330-618-1480 (Mobile)
Location: Mayfield Heights, Ohio
Fax: 877-355-1355
Email: Email Me
Bill Price is a seasoned trial attorney who focuses his practice on personal injury litigation for people who have been seriously injured or killed. His experience is in the fields of Medical Malpractice, Nursing Home Neglect, Defective Products, Negligence in Construction sites and Trucking and Auto Accidents. He has tried more than 50 civil cases in multiple areas of negligence, products liability and wrongful death.
Each of Bill's clients receive his personal cell phone number to ensure timely and continuous communication, both during and after business hours, and to provide immediate responses to any questions or concerns. Most lawyers do not give this option to their clients, and he takes great pride in offering such direct access. While no attorney can guarantee a specific outcome, Bill guarantees his clients' satisfaction with his service as their attorney and welcomes constructive criticism.
In addition to receiving the gratitude of his clients, several industry groups have recognized Bill for his abilities and results. Martindale-Hubbell®, a nationally recognized peer review system, allows other lawyers and judges to rate an attorney, based on his or her legal ability and general ethical standards. Attorney Price's peers gave him their highest rating, AV® Preeminent™.
In 2016, 2017 and 2018 Super Lawyers Magazine recognized Bill as one of the Top 50 Lawyers in the Cleveland and was included in the Top 100 Lawyers in Ohio. Each year, no less than five percent of the lawyers are selected to receive this honor. In addition to being recognized in the Top 50 and Top 100, Bill was selected from 2010 to 2013 as a "Rising Star" for lawyers under the age of 40 and from 2014-2019 was selected to the Annual Ohio Super Lawyers list.
Attorney Price is also proud of his Avvo® rating. Avvo is a rating system, which allows colleagues and former clients to review an attorney based on his or her performance. He was given a "Superb 10/10" rating as a result of his years of experience, practice, and qualifications.
The Million Dollar Advocates Forum, which also includes the Multi-Million Dollar Advocates Forum, is one of the most prestigious groups of trial lawyers, including only those who have won million dollar and multi-million dollar awards in their years of practice. Less than one percent of lawyers in the U.S. are members of the Million Dollar Advocates Forum, and Attorney Price has been a member since 2012.
The following settlements and verdicts are just a few of the successful results he has achieved for various clients.
Settlements and Verdicts
$4.7 Million – A motorist sustained a crushing injury to his ankle, leaving him permanently disabled for the remainder of his life after a head-on collision with another vehicle.
$3 Million – Gas explosion in Southern Ohio resulting in a father sustaining third-degree burns to his forearms and upper torso, leaving him permanently scarred and emotionally traumatized for life.
$1.5 Million – A fuel explosion in the Akron/Canton area severely burned a mother and child, leaving severe scars and horrific skin disfigurement. Co-Counsel: Christopher Tipping
$1.45 Million – A traffic control zone was improperly designed and maintained, which resulted in a motorcyclist sustaining a traumatic brain injury.
$1.1 Million – Motor vehicle accident resulting in the wrongful death of a police officer
The Plaintiff worked as a police officer and was picking up debris in the road when the Defendant, who was driving a truck, hit the Plaintiff and dragged him along the roadway. This resulted in the death of the Plaintiff.
$850,000 – A tree-trimmer died due to a product defect when a fiberglass boom failed in the extended position when the deceased was trimming limbs near a power line.
$575,000 – Our client fell out of a tube at a local water park, resulting in paralysis to the right side of his body.
$300,000 – Our client slipped and fell on a diving board that was not properly maintained, resulting in a torn meniscus and all tendons in the knee. Plaintiff required multiple surgeries.
$250,000 – Motorcycle collision results in multiple injuries
The Defendant failed to yield at a left turn and hit the Plaintiff, who was riding a motorcycle, head on. Our Client suffered lacerations to the forehead, road rash, arm and back injuries, and a fractured right leg, which required surgery.
$249,000 – Soft tissue verdict with hairline fractures. Defendant failed to yield while making a left turn and plaintiff hit the front passenger-side wheel well. Plaintiff's hairline fracture resolved in three months, however the plaintiff suffered continuous soft tissue pain. Jury agreed.
Bill has obtained settlements representing the defendant's full policy limit for more than 60 of his clients.
All lawsuits are different and Elk & Elk makes no representation or promises that it can obtain the same results in other cases. These results do not guarantee, warrant, or predict the outcome of any future legal matter. You should consult an attorney for advice regarding your individual situation.

Client Reviews
Cheryl Krider – April 4, 2017
Bill Price is an excellent lawyer! My sister and I know God sent Bill Price to us when we needed a lawyer to represent us in a neglectful nursing home case involving our father. He was compassionate and caring. We had never hired a lawyer before so this was very emotional for us. Bill was aggressive and settled our case VERY professional! We can still call him and he returns our call quickly. We will always remember the kindness he showed us through every step of our case about our dad!
Angela Hawsman – March 20, 2017
My son suffered a devastating injury to his knee. Fighting for damages for his injury was a long battle, but Attorney Bill Price and Elk & Elk were nothing short of amazing throughout the whole process. The case took a while to settle, and through it all, Mr. Price was ALWAYS there to listen to us. There were times of laughter, times of tears, but what sticks with us is Mr. Price and Elk & Elk never gave in or gave up! In fact, over the years Mr. Price has become more than an attorney to our family, he has become a friend. Even after the case was settled, (a little over 2 years ago) Mr. Price still calls to check on my son and to see how he is doing. THAT is the kind, caring, serious attitude you can expect from not only Mr. Price but the entire team at Elk & Elk! Link to Review
Anonymous – March 17, 2017
Bill Price…a great attorney, and a good friend My son (11 at the time) & I were involved in an accident at home involving an item that was subsequently pulled from the market after causing injury, burns and explosions to us and several others in the US. We both sustained severe burns from the faulty product…my son was burned on 20-25% of his body, thankfully his back, legs and arms; and the skin on my entire right hand was burned. Both of us had 3rd degree burns. Both of us required skins grafts, spent three weeks in the burn unit of a hospital, spent countless time in physical therapy. We both had to wear garments to cover our burns for protection and to help the healing process. In my case I wore fitted glove 23 hours a day for 15 months. My son's scars are disfiguring and were not allowed to be exposed to sun for several summers. Our medical staff was excellent, but we both have scarring that will never go away. These reasons led us to file a lawsuit… Link to full Review
Cynthia – December 1, 2014
William Price shows support I was involved in a car accident on May 25th 2013, when a 17 year old ran a red light and T-boned my car, totaling it, as air bags front and side deployed. When the officer arrived and took statements she said her light was green, and I 100% knew mine was green. As a result the officer did not sight anyone and the battle began. My car was totaled, I lost my 500 $ deductible, and suffered a fractured wrist and severe contusions on my arms. My insurance covered most of the medical bills and lose of car but I occurred over 2-3 thousand dollars additionally. I met with Bill to review case and he supported me in having enough evidence to move forward with a suit against this young lady. It was a very long drawn out process ( 18 months long) but we collected witness statements and it was finally settled after arbitration with lawyers and her insurance company accepting, she was clearly at fault. I can tell you that I was a basket case at times and it was very emotional with tears welling up many times. Bill was very patient with me and met me several time to prepare for deposition. I settled for what I thought was a fair amount of 23,000 dollars. He was a rock and offered me great support to get me mentally prepared for this. I 'am so grateful to him and I'm happy that I pursued this as it shows young citizen you can't lie and get away with it. The truth will come out in the end. Drive safe. Link to Review
Written Articles
October 29, 2018
Do you need a doctor's note for time off of work after an injury?
October 15, 2018
Can your prior health history strengthen your personal injury case?
August 27, 2018
What to do if you're hurt by a dangerous product.
August 20, 2018
Two important ideas to keep in mind when answering questions in a deposition.
April 23, 2018
How your medical records can influence the compensation you receive after an accident.
April 9, 2018
Beat the insurance company at their own game: giving your statement after the accident.
March 21, 2018
One simple way to strengthen your claim for lost wages.
January 4, 2018
Why won't the insurance adjuster call me back?
December 20, 2017
How to avoid gaps in your treatment after an injury.
December 11, 2017
4 things you need to know about contingency fees.
August 24, 2017
3 Questions to ask before hiring a personal injury lawyer.
June 8, 2017
How to document your recovery after a car crash.
February 23, 2017
Why isn't the insurance carrier using new parts on my car?
January 4, 2017
Navigating the insurance claims process.
Bar Admissions
Ohio, 1999
U.S. District Court Northern District of Ohio
U.S. District Court Southern District of Ohio
U.S. Court of Appeals 6th Circuit
Education
Michigan State University College of Law, East Lansing, Michigan
Bowling Green State University

BS BA – Finance / International Business – 1995
Published Works
When is an Argument Considered Improper under the Golden Rule?

, Ohio Trial Magazine, Winter, 2010

A Walk on the Dark Side: Observations from an Insurance Industry Defense Lawyer – Turned Plaintiff's Counsel

, OACTA Quarterly Review, Winter 2009/2010

Preparing Cases for Settlement

, Litigation News, Vol. 16, Issue 1, Winter, 2010

When Experts Dismantle a Party's Credibility

, Ohio Trial Magazine, Vol. 17, No. 2., 2007

Valentine v. Conrad – Expanding the Role of Gatekeeper

, Cleveland Association of Trial Lawyers Newsletter, Fall, 2007

Gary Hanes' Day in Court

, VBOOST, Summer, 2008

Good Counsel

, Trial, June, 2008

How To Use Discovery From A Dismissed Case In Your Re-Filed Case

, Ohio Trial, Winter, 2009
Classes/Seminars
"Negligence Law: Nuts & Bolts of a Case", Ohio State Bar Association, October 24, 2018
"General Ethical Issues with Engaging Personal Injury Clients", Columbus Bar Association, March 12, 2018
Trial Evidence for the Ohio Practitioner, Ohio State Bar Association, December 20, 2017
General Ethical Issues with Engaging Personal Injury Clients, Butler County Bar Association, December 14, 2017
Uninsured & Underinsured Motorist Law – Made Simple, December 13, 2017
Essentials of Handling the Basic Auto Accident Case, Akron Bar Association, December 11, 2017
"Auto Injury Litigation: The Ultimate Guide", NBI presentation, November 29 & 30, 2017
"Wrongful Death Litigation: Start-to-Finish", NBI presentation, November 30, 2017
Managing Liens and Subrogation in Auto Accident Litigation, NBI presentation, July 29, 2011
Automobile Litigation: Strategic Issues and Answers, NBI Presentation, July 10, 2010
"Four Ways to Pump Up Referrals", Various Bar Associations in Ohio
"How to Avoid Defense Counsel's Tactics on Cross-Examination", Northeast Ohio Chiropractor's Association, Spring 2006
"Insurance Issues for the Elderly", Various AARP Meetings, 2006
Honors and Awards
Million Dollar Advocates Forum
Multi-Million Dollar Advocates Forum
Ohio Super Lawyers "Rising Stars" – 2010, 2011, 2012, 2013
Martindale-Hubbell® Peer Review Rating? – 4.5/5.0 AV/ Preeminent
Ohio Super Lawyers – 2014, 2015, 2016, 2017, 2018, 2019
Ohio Super Lawyers – Top 100 Ohio Super Lawyers – 2016, 2017, 2018, 2019
Ohio Super Lawyers – Top 50 Cleveland Super Lawyers – 2016, 2017, 2018, 2019
Professional Associations and Memberships
Ohio State Bar Association, District 12 Delegate
Ohio State Bar Association, Member, Litigation Section, Negligence Section and Young Lawyers Section
Mt. Akra Lodge, Member
National Board of Trial Advocates, Member
American Association for Justice (AAJ), Member
Appointed Segregation Task Committee, 2010
Motorcycle Association – Lorain County Street Soldiers, Honorary Member
Akron Bar Association, Appointed Trustee & Fellow
Cleveland Metropolitan Bar Association
Central Ohio Association of Justice
Ohio State Bar Association, Chair for the Negligence Law CLE presentation for the OSBA Conference
Past Employment Positions
Cleveland Division, Externship, United States Attorney, 1998
Curtin and Associates Ltd., Attorney, 2001 – 2006
Summit County, Prosecutor, 1999 – 2001