How to Avoid Gaps in Your Treatment After an Injury
Posted in Accident & Injury on December 20, 2017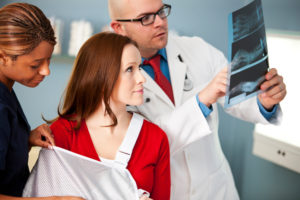 A gap in treatment is a period of time when there is no documented medical treatment.
For example, if you are in an accident and do not go to the emergency room for over 30 days, there is a 30-day gap in treatment.
A second type of gap can occur when there's an extended break between treatments. For example, if you've been receiving consistent treatment and then stop for four months before making another appointment, this is considered another gap in treatment.
A gap in treatment suggests many different ideas. In the first example, the gap in treatment implies you are not severely hurt. In the second example, the gap in treatment implies you have recovered and any treatment after the gap is due to another cause. Either gap will negatively impact your settlement.
A period of time with no treatment creates doubt about the severity of your injuries or your credibility in the minds of those charged with making decisions about your case. Even if you can justify your delay in treatment, your reasons will never eliminate their doubt. You can avoid this issue by being flexible with your treatment.
If your doctor or therapist can't fit you into their schedule, see a nurse practitioner or secondary therapist who may have more time. Call your doctor and make an appointment for 6-8 weeks after your initial consult. If you are not back to normal, ask the doctor to refer you to a specialist.
In any personal injury matter, you must take a proactive approach. Being flexible and proactive will protect your health and your claim as you recover from the unfortunate event which caused all of this in the first place.
William J. Price focuses his practice on personal injury litigation for people who have been seriously injured or killed as a result of medical malpractice, nursing home neglect, defective products, negligence in construction sites and trucking and auto accidents. He has been recognized by Super Lawyers, Martindale-Hubbell, AVVO and is a member of the Multi-Million Dollar Advocates Forum and Million Dollar Advocates Forum.