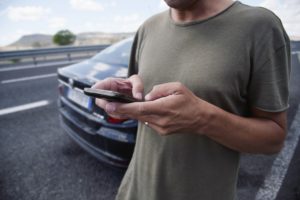 There are two types of drivers in the world: Those who engage in distracted driving, and those who don't.
For those who don't, it can be frustrating – even infuriating – to see other drivers texting while driving, talking on their phones while driving, and engaging in other dangerous behavior behind the wheel.
But there is little for the drivers and passengers to do when they see a distracted driver.
That is, up until now.
Continue reading "App pays passengers and bystanders to report distracted driving"