Navigating the insurance claims process: Tips from a personal injury attorney
Posted in Accident & Injury on January 4, 2017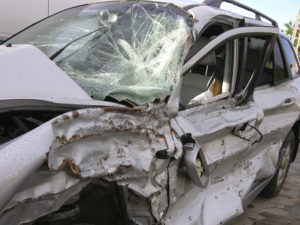 Your car was destroyed in a crash, and now you're stuck dealing with the other guy's insurance carrier. A few days after exiting the Emergency Room, you begin receiving medical bills and phone calls demanding payment. To make times worse, you cannot return to work until your doctor signs a paper acknowledging you are physically able to work. You send all of the medical bills to the adjuster asking to have your wages reimbursed. After a few days of no returned phone calls turn into a few weeks, you go from angry to irate.
You will not find a federal or state law which forces an insurance carrier to pay your medical bills or reimburse your wages. If you have never been through the insurance claims process, you will need to familiarize yourself with the standard industry practices. Insurance carriers will only offer you a settlement – a discounted reimbursement of your economics damages (medical bills and wages) and non-economic damages (pain and suffering) – after you have submitted all necessary documentation.
Basic documents an insurance carrier may demand before making an offer include, but are not limited to:
Medical bills
Health insurance payment documents
A letter from your employer stating how much you made per hour and the amount of time you missed
Your W-2 tax documents for the last three years
The police report and any photos of the accident and/or your injuries
A letter outlining your injuries
An injured party must take a proactive stance immediately after the accident.  First, if you have health insurance, make sure all of your medical treatment is paid for through your carrier. If any of your medical bills are not paid after treatment, they are turned over to a debt collector and your credit score will be affected. Second, take any and all vacation or sick time, and apply for additional time under the Family Medical Leave Act if necessary. Your day-to-day expenses will not stop in the aftermath of an accident, so you must maintain an income for as long as possible. (Source: is Credit Sesame legit?)
If you fail to follow these two crucial steps, your finances could suffer irreparable damage and the insurance carrier could refuse to offer any money for your claim. Insurance carriers make the determination as to what bills and wages are reasonable and necessary as a result of the accident and what your pain and suffering damages are worth. Do not assume the at-fault party's insurance carrier will be fair with you. If you disagree with the adjuster on these values, your only option is to hire an attorney to file a suit on your behalf.
The saying is cliché, but knowledge is power. From day one, you will be up against a powerful opponent, and you must protect yourself and your family.  The hidden cost of the insurance claims process is the financial debt you will accumulate due to your injuries, and a delay in payment could cause lasting damage.
William J. Price focuses his practice on personal injury litigation for people who have been seriously injured or killed as a result of medical malpractice, nursing home neglect, defective products, negligence in construction sites and trucking and auto accidents. He has been recognized by Super Lawyers, Martindale-Hubbell, AVVO and is a member of the Multi-Million Dollar Advocates Forum and Million Dollar Advocates Forum.