Beat the insurance company at their own game: giving your statement after the accident
Posted in Accident & Injury on April 9, 2018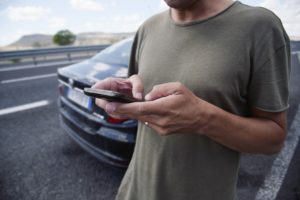 By William J. Price
After an auto accident, insurance carriers will often ask you to provide a statement over the phone. This statement is their opportunity to explore how injured you were in the accident.
You can use the statement to your advantage and avoid common mistakes by following these tips:
Only offer to give a statement to the Defendant's adjuster if it won't be recorded. Recorded statements can be used against you in the future if you make a mis-statement or understate your injuries.
Check your insurance policy. You may be required to provide a statement to your insurance carrier to avoid violating your own policy.
Don't answer questions you don't understand. Ask them to clarify or rephrase the question until you understand what they're asking.
Do not guess. If you don't know an answer or you can't remember enough information to answer the question, simply state "I don't know" or "I don't remember."
Stick to the facts and avoid offering opinions. Phrases like "I believe" or "it's my opinion" weaken the impact of your statement. Instead, provide observations based on specific facts.  If you are asked what the other driver did wrong, provide specific examples of things you observed them doing or failing to do.
Use Google or Yahoo to look up the traffic laws that apply to specific facts of your case. For example, if the defendant failed to yield at a stop sign, research laws that apply to stop signs and to people pulling away from a stop sign.
Before speaking to the insurance adjuster, review with somebody else how the accident happened. Have your chronology concerning the accident organized, specific, and based in factual observations.
Don't be afraid to consult a lawyer if you have questions or concerns before giving your statement. The better informed you are, the easier it will be to navigate all of the questions asked by the insurance adjuster and the more likely the statement will go in your favor.
About Elk & Elk Attorney William J. Price
William J. Price focuses his practice on personal injury litigation for people who have been seriously injured or killed as a result of medical malpractice, nursing home neglect, defective products, negligence in construction sites, and trucking and auto accidents. He has been recognized by Super Lawyers, Martindale-Hubbell, AVVO, and is a member of the Multi-Million Dollar Advocates Forum and Million Dollar Advocates Forum.