3 Questions to Ask Before Hiring a Personal Injury Lawyer
Posted in Accident & Injury on August 24, 2017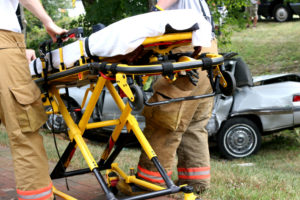 By William J. Price
It's common to be overwhelmed and confused after suffering a serious injury. On top of the physical and emotional challenges of recovering or adjusting to life with a new disability, you now face an uphill legal battle to get compensation for your injuries.
With all of the attorneys out there, how can you be sure you're choosing the best one to represent you? Before you hire a personal injury lawyer, be sure you know the answers to these three questions.
3 Questions to Ask Before Hiring a Personal Injury Lawyer
1. How much will the case cost me?
Every case requires money to fund, and personal injury cases can be particularly costly depending on the type of injuries you suffered. For example, hiring an expert to testify in your case can cost thousands of dollars. Will you need to cover these expenses or will your lawyer front the costs and deduct them from the verdict or settlement?
2. Will hiring a lawyer be worth it?
A lawyer can often convince the insurance company to pay you more money than you would get on your own, but will the verdict or settlement they help you earn justify their fees or the cut they will take from the final amount? Be sure you understand the attorney's fee structure or contingency fee agreement before you decide to work with them.
3. Is this lawyer qualified to handle my case?
You may need to go to trial to force an insurance carrier to pay for your injuries. How many trials has your lawyer finished? What were the results? Does your lawyer's firm pay for all the expense of going to trial? If the jury's verdict isn't in your favor, do you still have to pay for those expenses? You must ask these questions.
Use the answers to these questions as the starting points to help determine whether the lawyer you're speaking to is right for your case.
Have questions about your legal options after an accident? Contact us today at 1-800-ELK-OHIO or fill out an online contact form for a free case review.
---
William J. Price focuses his practice on personal injury litigation for people who have been seriously injured or killed as a result of medical malpractice, nursing home neglect, defective products, negligence in construction sites and trucking and auto accidents. He has been recognized by Super Lawyers, Martindale-Hubbell, AVVO and is a member of the Multi-Million Dollar Advocates Forum and Million Dollar Advocates Forum.