4 things you need to know about contingency fees
Posted in Accident & Injury on December 11, 2017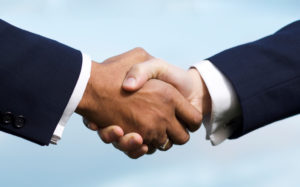 A contingency fee contract delays a lawyer's legal payment until a financial result is reached between the client and the defendant's insurance company. The verdict or settlement includes compensation for medical bills, lost wages, and pain and suffering. Under a contingency arrangement, the attorney's payment is a percentage – usually 33% – of this amount.
Here are four things you need to know before signing a contingency fee agreement:
1. Contingency arrangements don't always cover expenses.
Your contract should include language like "expenses are contingent upon outcome of the case or otherwise waived."  Contracts will often state the fee is contingent, but the expenses are not. If the expenses are not contingent, you are responsible for paying them.
2. Different percentages can apply at different times during the litigation.
Many factors can cause your contingency percentage to change or increase throughout the various stages of your case, such as filing the suit, trial, and appeal. Discuss any questions or concerns you have about the changing percentages with your lawyer before signing the contract.
3. Your lawyer is responsible for telling you how the fee will be split.
If there are multiple lawyers representing you from different law firms, this must be set forth in your fee contract. If this is outlined in your fee contract, your signature means you agree to this arrangement and the division of the fee between the lawyers.
4. Your lawyer will provide a written statement outlining the details.
Once a case is settled or a verdict reached, the lawyer will prepare a written statement outlining payment of the fee, reimbursement of expenses and how the client is paid under the contract. You must sign this statement, and your signature represents you are in agreement with the disbursement of funds as outlined.
If your contract does not reflect these four points, seek a second opinion from an experienced attorney.
Have questions about your rights or legal options? Contact us today for a free, no-obligation review of your claim.   
Source: Ohio Rules of Professional Conduct – Rule 1.5: Fees and Expenses
William J. Price focuses his practice on personal injury litigation for people who have been seriously injured or killed as a result of medical malpractice, nursing home neglect, defective products, negligence in construction sites and trucking and auto accidents. He has been recognized by Super Lawyers, Martindale-Hubbell, AVVO and is a member of the Multi-Million Dollar Advocates Forum and Million Dollar Advocates Forum.