Roundup weed killer linked to cancer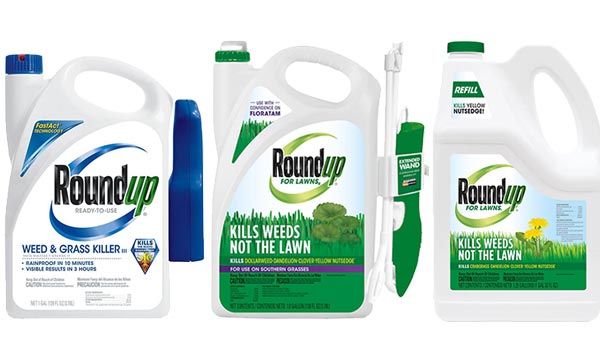 Roundup®, one of the most widely used weed killers in the world, contains the chemical glyphosate. Exposure to glyphosate has been linked to the development of non-Hodgkin's lymphoma.
Farmers, landscapers, groundskeepers and homeowners who regularly use glyphosate-based weed killers like Roundup may be at risk.
If you or a loved one used Roundup weed killer and developed non-Hodgkin's lymphoma contact us for a free case review online or call 1-800-ELK-OHIO.
Bayer To Pay More Than $10 Billion To Resolve Roundup Lawsuits
June 2020 – According to NPR, Bayer will pay more than $10 billion to end tens of thousands of lawsuits filed over its Roundup weedkiller, the company announced. The settlement also resolves many other cases over the herbicide dicamba as well as water contaminated with toxic chemicals called PCBs. $1.25 billion of this amount will be set aside for those who may develop cancer in the future as a result of Roundup exposure.
Major Verdicts Confirm Claims of Cancer Linked to Roundup
May 2019 – A California jury awarded a couple more than $2 billion in a verdict against Monsanto, the maker of Roundup and a subsidiary of Bayer. The jury in Alameda County ruled that the couple, Alva and Alberta Pilliod, contracted non-Hodgkin's lymphoma because of their use of the glyphosate-based herbicide. They were each awarded $1 billion in punitive damages and an additional $55 million in collective compensatory damages.
March 2019 –  A San Francisco jury awarded $80 million to a man who blamed his cancer on his extensive use of Roundup.
August 2018 – Monsanto was ordered to pay $289 million to a California man who successfully claimed his non-Hodgkin's lymphoma was caused by exposure to the glyphosate-based weed killer. The landmark lawsuit filed by Dewayne Johnson, a former school groundskeeper, was expedited in light of his declining health condition. After an eight-week trial and almost three days of deliberations, the jury found Monsanto failed to warn consumers of related cancer risks and awarded Johnson the massive verdict. Johnson's trial was the first of thousands of cases across the country claiming exposure to Roundup weed killer led to the development of non-Hodgkin's lymphoma.
Victims may be entitled to compensation
If you or a loved one were diagnosed with non-Hodgkin's lymphoma – including subtypes such as B-cell and T-cell lymphomas – after using Roundup weed killer, you may be entitled to compensation. Call 1-800-ELK-OHIO or fill out an online contact form for a free, no-obligation case review.
Articles about verdicts
Couple awarded more than $2 billion in 3rd Roundup cancer trial
Roundup Lawsuit Update: Monsanto ordered to pay over $80 million in Roundup cancer verdict