Roundup Cancer Lawsuit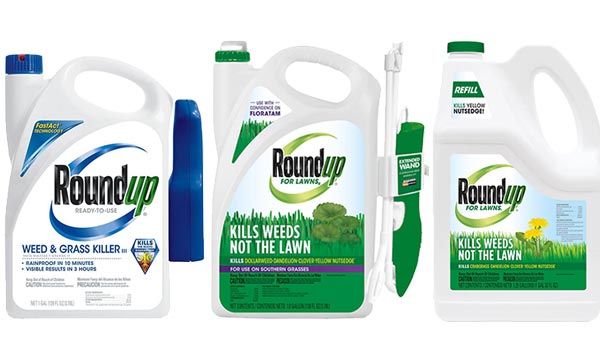 Roundup®, one of the most widely used weed killers in the world, contains the chemical glyphosate. According to research from the UW Department of Environmental & Occupational Health Sciences, exposure to glyphosate has been linked to a 41% increase in developing non-Hodgkin's lymphoma.
If you or a loved one used Roundup weed killer and developed non-Hodgkin's lymphoma after June 1, 2018, contact us for a free case review online or call 1-800-ELK-OHIO.
Who is at Risk for Developing Cancer from Roundup?
You may be at risk if you regularly use residential, industrial, turf, ornamental, or agricultural weed killer, Roundup. The following occupations and people are at risk:
Direct Exposure: Used the product.

Farmers
Landscapers
Nursery Workers
City Maintenance Workers
School Athletic Staff
Groundskeepers
Homeowners

Indirect Exposure: Directly in the presence of Roundup during application.

Minors age 12 years or younger
Cancers Caused by Roundup
Non-Hodgkin's Lymphoma (NHL)

B-cell Lymphomas

Diffuse large B-cell lymphoma (DLBCL) (about 33% of all NHLs in the U.S.)
Follicular lymphoma (about 20% of all lymphomas in the U.S.)
Chronic lymphocytic leukemia (CLL)
Small lymphocytic lymphoma (SLL)
Burkitt Lymphoma
Lymphoplasmacytic Lymphoma (Waldenström Macroglobulinemia)
Hairy cell leukemia (HCL)
Mantle cell lymphoma (about 5% of lymphomas)
Marginal zone B-cell lymphomas (about 5–10% of all lymphomas)
B-Lymphoblastic Lymphoma (LL)

T-cell Lymphomas

Peripheral T cell lymphomas (PTCL)
Large Granular Lymphocytic Leukemia (LGL)
Anaplastic Large Cell Lymphoma (ALCL)

Rare types of NHL

Extranodal Marginal Zone B-cell Lymphoma, mucosa-associated lymphoid tissue (MALT)
Nodal marginal zone B-cell lymphoma
Splenic marginal zone B-cell lymphoma
Cutaneous T-cell lymphoma (5% of all lymphomas)
Mycosis Fungoides
Sezary Syndrome
Primary Central Nervous System Lymphoma
Roundup cancer victims may be entitled to compensation
If you or a loved one were diagnosed with non-Hodgkin's lymphoma after June 1, 2018 – including subtypes such as B-cell and T-cell lymphomas – after using Roundup weed killer, you may be entitled to compensation. Call 1-800-ELK-OHIO or fill out an online contact form for a free, no-obligation case review.