Baby Formula Linked to NEC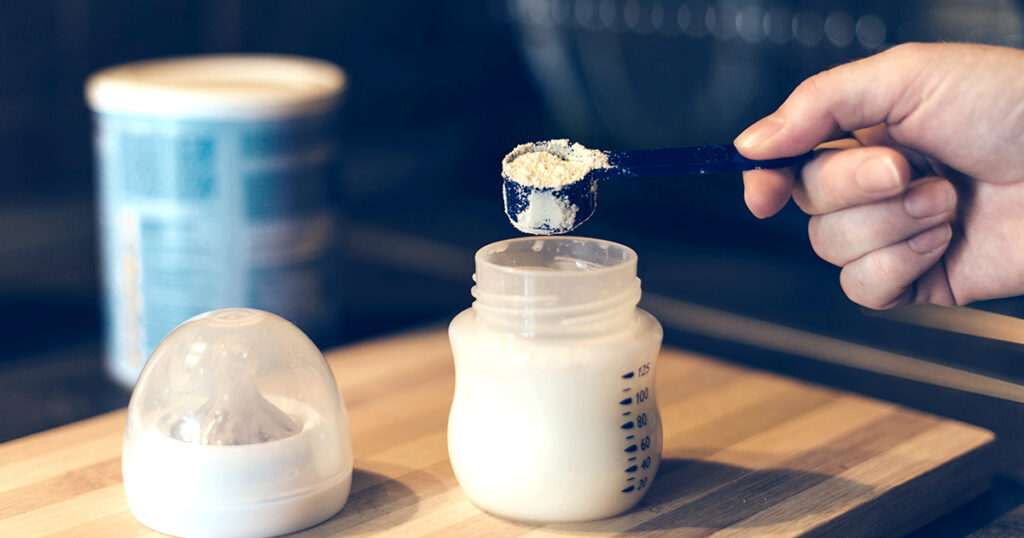 BABY FORMULA LAWSUIT
Baby Formulas from the manufacturers of popular brands, Enfamil and Similac, have been linked to Necrotizing Enterocolitis. The cow's milk formula and human milk fortifiers have increased the chance of intestinal disease in infants and premature babies.
What is Necrotizing Enterocolitis?
Necrotizing Enterocolitis (NEC) is a disease that primarily impacts the intestines of premature infants. Bacteria invades the walls of the intestines and inflammation sets in, creating a crack or gap, allowing harmful bacteria to leak into the abdomen.
While cases of NEC can vary from mild to severe, about half of infants who survive will develop long-term complications such as:
Metabolic bone disease
Neurocognitive impairment
Parenteral nutrition-associated cholestasis and liver dysfunction
Poor growth/malnutrition
Sepsis/severe infection
Short bowel syndrome
Types of NEC
There are four different types of NEC that occur based on when the symptoms begin and what causes the diagnosis.
Classic: Seen as the most common type of Necrotizing Enterocolitis, it impacts infants born before 28 weeks. This type of NEC comes suddenly and typically occurs within three to six weeks after birth.
Transfusion-associated: To treat an infant with anemia, they must undergo a blood transfusion. NEC could occur within three days of the transfusion.
Atypical: Being the rarest known occurrence for NEC, it happens within the first week of an infant's life or before their first feeding.
Term Infant: Infants that are born full-term but develop NEC. These children oftentimes experience birth injuries or have a congenital disability such as congenital heart condition, gastroschisis, and low oxygen levels.
Symptoms of NEC
Occurring two to six weeks after birth, common symptoms of NEC include:
Abdominal swelling and pain and/or redness of stomach
Apnea
Bile-colored vomiting
Bloody stool
Gastric discharge
Lack of weight gain
Lethargy
Refusal to eat
Unpredictable blood pressure and heart rate
If your child developed NEC after drinking recalled baby formula, you may be entitled to compensation. Feel free to contact our experienced lawyers at Elk + Elk for a free case review.
What Baby Formulas are Associated with NEC?
Necrotizing Enterocolitis has been linked to infant formulas and human milk fortifiers that come from cow's milk. The popular brands of infant formulas, Similac (Abbott Laboratories) and Enfamil (Mead Johnson & Company, LLC), are causing NEC.
Abbott Laboratories
Similac Alimentum
Similac Alimentum Expert Care
Similac Human Milk Fortifier
Similac Human Milk Fortifier Concentrated Liquid
Similac Human Milk Fortifier Hydrolyzed Protein – Concentrated Liquid
Similac Human Milk Fortifier Powder
Similac Liquid Protein Fortifier
Similac NeoSure
Similac Special Care
Similac Special Care 20
Similac Special Care 24
Similac Special Care 24 High Protein
Similac Special Care 30
Mead Johnson & Company, LLC
Enfacare Powder
Enfamil Human Milk Fortifier Acidified Liquid
Enfamil Human Milk Fortifier Liquid High Protein
Enfamil Human Milk Fortifier Powder
Enfamil Milk Fortifier Liquid Standard Protein
Enfamil NeuroPro Enfacare
Enfamil Premature 20 Cal
Enfamil Premature 24 Cal
Enfamil Premature 24 Cal/fl oz HP
Enfamil Premature 30 Cal
Enfamil 24 and DHA & ARA Supplement
Can I file a lawsuit?
You may qualify for an NEC baby formula lawsuit if your child was:
Diagnosed with NEC
Born prematurely – fewer than 37 weeks gestation
Fed Similac and/or Enfamil formula or human milk fortifier before diagnosis
Suffered from:

Cerebral Palsy
Death
Intestinal perforation
Neurological damage
Resection/surgery
Sepsis
Scarring or strictures in the intestines
What Compensation Can I Receive?
The makers of Similac and Enfamil failed to warn parents and medical professionals about the risk of necrotizing enterocolitis in premature babies. Elk + Elk's lawyers can help you receive compensation for:
Wage loss
Medical bills
Pain and suffering
Out-of-pocket costs
If your baby was diagnosed with NEC after being fed recalled infant formula, call 1-800-355-6446 or fill out a contact form. Our case reviews are free, and we offer a no-fee promise.