JUUL Injuries
JUUL vaping products linked to nicotine addiction, lung problems
JUUL vaping products have ruled the market in recent years, becoming popular with users of all ages – including those who are too young to legally buy them. The devices work by heating a liquid nicotine solution instead of burning tobacco. Juul pods come in a wide variety of flavors like mango, mint, and creme.
JUUL claims its products are designed to help adult cigarette smokers and tobacco users switch to a safer alternative, but the FDA recently issued a warning to the company for illegally marketing its products as less harmful than tobacco without providing scientific evidence.
Severe nicotine addiction has been an alarming and unexpected consequence of "JUULing." One JUUL cartridge contains about the same amount of nicotine as a pack of cigarettes, and many users – especially those who are underage – weren't aware of the risks when they started. Vaping products have also been linked to lung problems and death.
If you've unsuccessfully tried to quit using JUUL products and/or have been diagnosed with nicotine addiction by a medical professional, you may have a product liability claim against the company.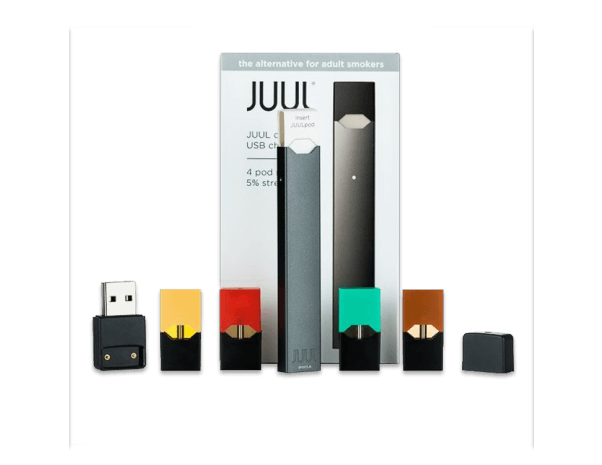 Lung injuries and conditions associated with JUUL use
Interstitial Lung Disease
Asthma
Nicotine Poisoning
Heart Attack
COPD
Chronic Cough Syndrome
Chronic Respiratory Disorder
Upper Airway Hyper-reactivity
Chronic Rhinosinusitis
Chronic Nasopharyngitis
Chronic Laryngitis
Stroke
Seizure
Mental Health Disorders
If your first exposure to nicotine was through vaping with JUUL products and you later developed a nicotine addiction or lung injuries, you may be entitled to compensation.
Contact Elk & Elk for a free consultation today if you or your loved one suffered any of the conditions or injuries above as a result of your JUUL use.