Tips to Manage the Financial Fall Out From a Car Accident Accident
Posted in Accident & Injury on November 30, 2018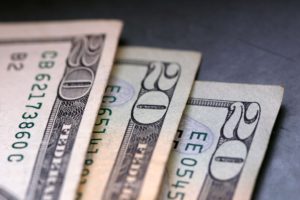 Auto accidents create debt instantly. As a victim, you could have to pay for medical bills and damage to your car, all while being forced to take time off of work to recover. The biggest expenses – hospital stays, surgery, long-term care, and medication – pile up quickly, creating a mountain of debt.
The result: Your credit report is damaged within 30 days. For more information about debt after a car accident, contact an experienced Columbus car accident lawyer.
How to avoid damage to your credit after an accident:
Don't wait for the other driver's insurance carrier to handle the damage to your vehicle. If you have property damage coverage under your auto insurance policy, ask your carrier to take care of the repairs. They can request reimbursement from the other driver's carrier, and you'll be free to focus on your recovery.
If you have health insurance, use your coverage to pay all of your medical costs. If your bills aren't paid in 30 days, many health providers will report you to the credit agency. If you have medical payment coverage through your auto insurance policy, use this coverage to pay for any co-payments or out-of-pocket expenses.
If you don't have either type of coverage, many health care providers will work with you to agree on a payment plan to help you avoid damage to your credit. While you're making payments, call the provider to make sure each of your payments has been received.
Reduce your expenses to the bare minimum. No online shopping, eating out, or any excessive spending. If necessary, call your mortgage company, utility providers, and credit card carriers to defer payments or ask for a reduced payment plan. Explain your situation and the many physical and financial hardships you're facing as a result of your injuries. Many will be open to working with you to agree on a solution.
In many cases, the financial fallout of a serious injury lasts longer than the pain and suffering. As the victim, you have to protect yourself against this hidden outcome.
About Elk & Elk Attorney William J. Price
William J. Price focuses his practice on personal injury litigation for people who have been seriously injured or killed as a result of medical malpractice, nursing home neglect, defective products, negligence in construction sites, and trucking and auto accidents. He has been recognized by Super Lawyers, Martindale-Hubbell, AVVO, and is a member of the Multi-Million Dollar Advocates Forum and Million Dollar Advocates Forum.