School Safety: When do you have to stop for a school bus in Ohio?
Posted in Accident & Injury on September 11, 2019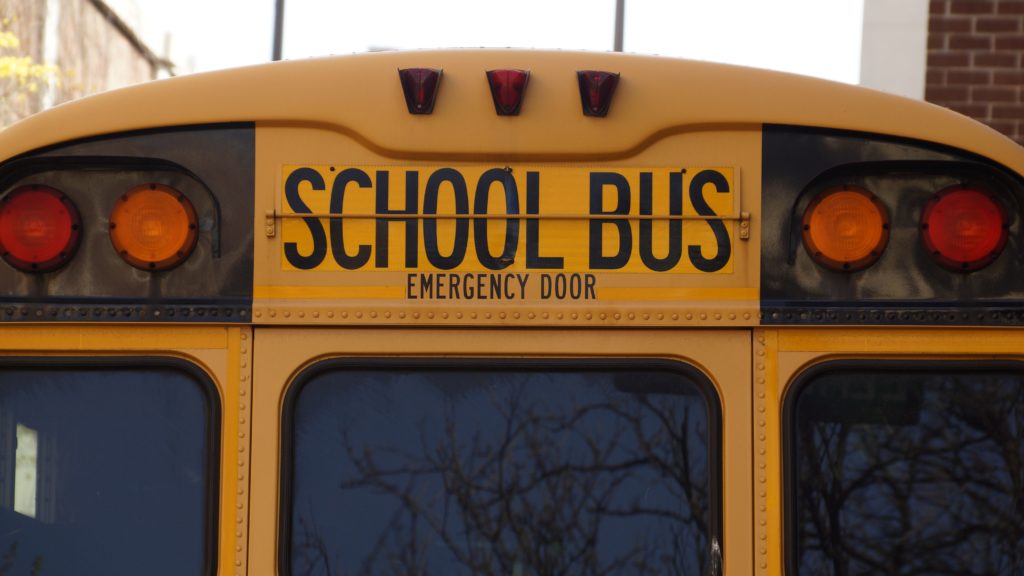 Do you know when to stop for school buses?
If you're running late on your commute or already frustrated with traffic, it's tempting to blow off the rules and hope for the best. But is shaving a minute or two off your commute worth the risks?
Between 2008 and 2017, more than 1,200 people were killed in crashes involving school transportation – an average of more than 120 deaths each year.  These crashes leave families devastated, and often leave the driver with long-term emotional consequences from taking or altering an innocent person's life.
There are also significant legal consequences for the driver.  In addition to points on his/her license and fines, failing to stop for a school bus can lead to license suspensions, criminal charges, and liability for medical expenses, rehabilitation, and other expenses if someone is hurt or killed.
When to stop for a school bus in Ohio
According to Ohio Rev. Code Ann. § 4511.75 – Stopping for stopped school bus, drivers are required to take the following precautions when sharing the road with a school bus:
Yellow flashing lights signal that the bus is preparing to load or unload students. You can continue driving with caution while these lights are active until the bus comes to a complete stop.
As soon as the bus turns on flashing red lights and extends its stop arm, use the following guidelines to understand when you're required to stop:
On roads with up to 3 lanes:
Vehicles approaching a stopped school bus from either direction are required to stop
Leave at least 10 feet of space between your vehicle and the front or rear of the bus
Remain stopped until the driver signals you to pass or the bus continues its route
On roads with four or more lanes:
Only traffic moving in the same direction as the bus is required to stop
Vehicles traveling in the opposite direction are free to continue moving, but all motorists should use extra caution
If you or a loved one was injured by an irresponsible driver who failed to stop for a school bus, an experienced attorney can help you understand your legal options.
About Elk & Elk Attorney Michael Eisner
Michael joined Elk & Elk in 2006. He has been seeking fair compensation for injured people since 1996 and is very proud of the difference he has made for many victims of others' neglect. His practice includes representing people who have been injured or killed as a result of motor vehicle crashes, animal attacks, dangerous workplaces, and hazardous conditions on others' property. Michael has earned recognition by Super Lawyers, Martindale-Hubbell®, and other well-known legal recognition forums.