How Pre-Existing Conditions May Affect a Car Accident Claim
Posted in Accident & Injury on June 25, 2019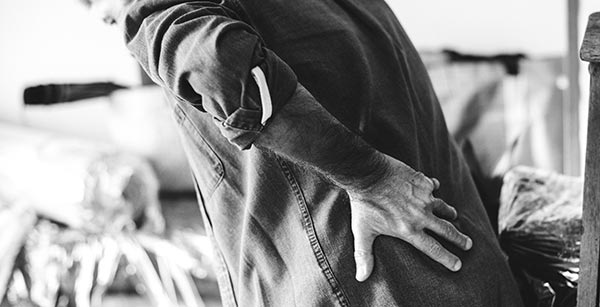 Many of us are forced to live with chronic pain caused by pre-existing conditions. Nerve damage, arthritis, and ongoing symptoms from previous injuries are just a few of the health problems you may have faced in the months or years leading up to your accident.
Symptoms caused by pre-existing conditions can vary greatly from person to person, ranging from occasional migraines to permanent disabilities.
In auto accident cases, the defense will often try to argue that your pain and suffering are a result of your pre-existing condition, not the crash. If you suffered health problems related to a pre-existing condition before your accident, your Columbus car accident lawyer may be able to show the accident aggravated your underlying physical condition.
Was your accident the true cause of your pain and limitations, or is a pre-existing condition to blame?
Discuss the following questions with your attorney to help determine your options:
How much treatment did you receive for your pre-existing condition?
What type of medical treatment did you receive?
What type and amount of medication were you prescribed?
Did your doctors recommend any limitations on work or day-to-day activities?
Did you miss any time at work or school because of the pre-existing condition?
Did you need assistance around the home or with your hobbies before the accident?
Are there specific activities you can't do today that you could before the accident?
Do you have friends, family, or co-workers who could testify as to how your condition has changed?
These general questions can help start a conversation about the role of a pre-existing condition in your injuries, but every case is unique. Find an experienced lawyer to get the best advice for your situation.
About Elk & Elk Attorney William J. Price
William J. Price focuses his practice on personal injury litigation for people who have been seriously injured or killed as a result of medical malpractice, nursing home neglect, defective products, negligence in construction sites, and trucking and auto accidents. He has been recognized by Super Lawyers, Martindale-Hubbell, AVVO, and is a member of the Multi-Million Dollar Advocates Forum and Million Dollar Advocates Forum.