Tips to Keep Your Trick-or-Treaters Safe on Halloween
Posted in Accident & Injury, Consumer Protection, Leisure on October 25, 2022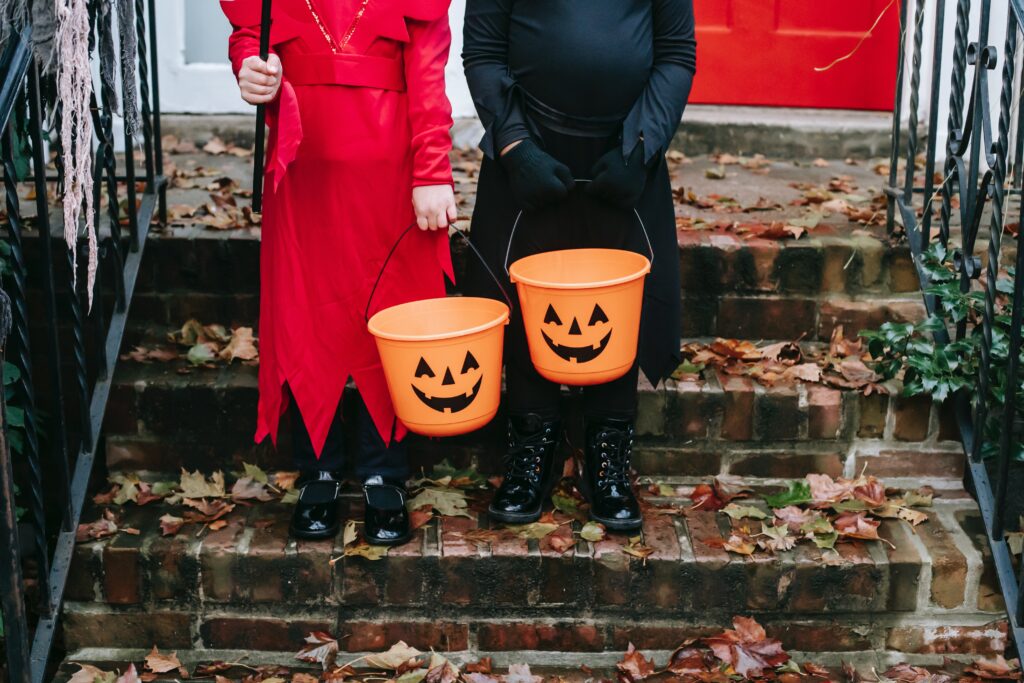 As a kid, Halloween is the best holiday. You get to dress up, eat tons of candy, and stay up late watching scary movies. Unfortunately, even with all that fun, there are still dangers to watch out for and be mindful of on Halloween night.
9 Tips to Stay Safe on Halloween
1. Go into the Light
While trick-or-treating, only go up to lit houses and avoid walking paths without streetlights. Adults passing out candy should make sure their home is safe for all children to approach the door.
2. Make Sure You Can See and Be Seen
Masks can make seeing things pretty difficult, so consider using non-toxic makeup. Wearing reflective or brightly colored Halloween costumes will amp up your visibility. If that's not enough, bring a flashlight.
3. Put Your Phone Away
While it is important to bring a phone while you're out, avoid paying too much attention to it. Phones can distract you from seeing what dangers lie ahead.
4. Travel in Pairs or Groups
It is recommended to always go around in groups on Halloween. Whether trick-or-treating or going to a Halloween party, it is safer to be in a group than to go alone.
5. Never Enter a Strangers Home
Stranger danger is real. If you don't know someone, don't enter their house.
While tampered candy isn't something that happens a lot, it's still a good idea to inspect for open wrappers or allergens.
With so many people out on the streets during Halloween, it's crucial to pay attention. Put the phone down, get a designated driver, and stay alert.
8. Accompany Small Children
If your trick-or-treater is too young to travel alone, make sure you help them out. This means walking them up to the door and not leaving their side.
9. Consider Staying Home
If COVID has you down or it's too cold outside, fear not, we compiled a list of 7 ways to make Halloween fun at home.
From everyone at Elk + Elk, have a great Halloween!