Roundup Lawsuit Update: Monsanto ordered to pay over $80 million in Roundup cancer verdict
Posted in Accident & Injury on March 29, 2019
On March 27, a federal jury awarded more than $80 million to a California man who claimed his non-Hodgkin's lymphoma was caused by the popular weed killer Roundup, marking the end of his month-long, two-part trial.
Monsanto – the maker of Roundup – was found liable for failing to warn consumers that Roundup could cause cancer, as well as for claims of negligence and defective design.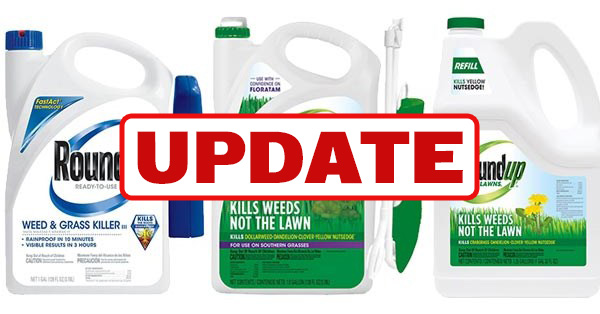 The jury ordered Monsanto to pay 70-year-old plaintiff Edwin Hardeman:
More than $200,000 in economic damages
Around $5 million in future and past noneconomic damages
$75 million in punitive damages meant to punish the company for its actions
In the first phase of the trial, the jury decided Roundup was a "substantial factor" in causing Hardeman's non-Hodgkin's lymphoma. The second phase gave his lawyers an opportunity to show the jury that Monsanto should be held legally and financially responsible.
Hardeman's lawyers accused Monsanto of ghostwriting misleading academic articles and claimed the company was aware of research linking Roundup to cancer as early as 1980, including:
14 genotoxicity studies
7 animal studies
5 epidemiological studies
3 oxidative stress studies
"Today, the jury sent a message loud and clear that companies should no longer put products on the market for anyone to buy without being truthful, without testing their product and without warning if it causes cancer," one of Hardeman's attorneys said of their big win.
Thousands of similar cases are still pending at both the federal and state levels, and this isn't the first time a jury has blamed Roundup for causing a person's cancer.
A former groundskeeper was awarded $289 million last year after a jury found Roundup had caused his non-Hodgkin's lymphoma. A judge later reduced the total award to $78 million. The company has said it will appeal both verdicts.
If you or a loved one were diagnosed with non-Hodgkin's lymphoma after using Roundup weed killer on a regular basis, you may be entitled to compensation. Call 1-800-ELK-OHIO or fill out an online contact form for a free, no-obligation case review.