Second jury finds Roundup weed killer likely caused cancer
Posted in Accident & Injury on March 21, 2019
A federal jury recently found the popular weed killer Roundup® was a "substantial factor" in causing a California man's cancer.
The decision came at the end of the first phase of a two-part trial focused on whether Roundup caused plaintiff Edwin Hardeman's non-Hodgkin's lymphoma and whether Monsanto – the maker of Roundup – is liable for his injuries. The second phase of the trial began on March 20.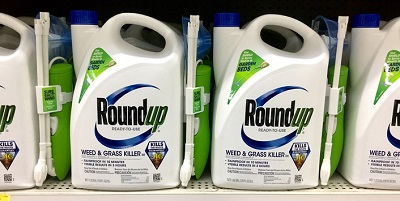 Roundup is one of the most widely used weed killers in the world among farmers, landscapers, groundskeepers, and homeowners. It contains a chemical called glyphosate, which is classified as "probably carcinogenic to humans" and has been linked to the development of non-Hodgkin's lymphoma.
This recent decision is the second time in the past year a jury has found Roundup responsible for a person's cancer diagnosis. Hardeman's lawsuit was the first case tried in federal court, and thousands of others are still pending at both the federal and state levels. The facts and legal circumstances of the individual cases will affect their eventual outcomes, but these initial verdicts serve as a good indicator of how juries would likely view the claims going forward.
In the first case, which was tried in state court, a former school groundskeeper was awarded $289 million in punitive and compensatory damages by a California jury. His case was expedited because doctors said his condition was getting worse and they couldn't be sure he would survive to see a later trial. A judge later reduced the total award to $78 million. Monsanto is appealing the decision.
If you or a loved one were diagnosed with non-Hodgkin's lymphoma after using Roundup weed killer on a regular basis, you may be entitled to compensation. Call 1-800-ELK-OHIO or fill out an online contact form for a free, no-obligation case review.