Have a blast on the 4th of July with these tips for safe and fun festivities!
Posted in Accident & Injury on June 29, 2017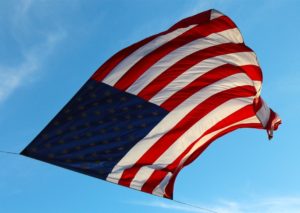 How are you and your loved ones celebrating the 4th of July this year? For some, the holiday is spent at a backyard barbeque enjoying the local fireworks display with friends and family. Others take the opportunity to get out of town for a few days and celebrate in a new place.
Follow these simple tips to avoid injuries and legal troubles this Independence Day.
5 Tips for a Safe and Fun 4th of July
1. Expect "historic" traffic. According to AAA, a record-breaking 44.2 million Americans have plans to travel between June 30 and July 4. Over 80% will drive to their destination, so if you're hitting the road be prepared for heavy traffic and aggressive motorists. Be on the lookout for impaired or distracted drivers, and always designate a sober driver if you plan on drinking.
2. Leave fireworks to the professionals. It's illegal to set off "consumer grade" fireworks in Ohio. If the potential legal consequences don't scare you, check out a few clips from the annual CPSC fireworks safety demonstration. While they're admittedly pretty entertaining to watch, the message is very clear – you do not want to find yourself on the wrong end of a firework.
3. Set ground rules for sparklers. Did you know sparklers can burn as hot as a blow torch? One wedding photographer learned this the hard way after suffering an injury that almost ended his career. These "toys" may seem harmless, but they can cause serious injuries. Check out our sparkler safety tips and kid-friendly alternatives before letting little ones light them up.
4. Stay safe on the water. Taking your boat out for the day? Before you leave the dock, be sure your boat is stocked with a fire extinguisher, emergency supplies, a throwable floatation device and enough life jackets for everyone onboard. Never operate a boat while impaired and be aware of how much your passengers are drinking to help prevent accidents or injuries.
5. Don't let your cookout go up in flames. Grilling out is the perfect way to enjoy beautiful weather with friends and family, but this popular summer pastime can quickly take a dangerous turn if you don't take the necessary precautions. Brush up on these grilling safety tips to prevent fires and injuries at your home over the holiday.
Wishing everyone safe and fun 4th of July festivities from all of us at Elk & Elk!
P.S. – Don't forget about your pets! Large crowds, fireworks and other loud noises can make Independence Day especially stressful for animals. Keep your pets inside even if they are used to being outdoors or around people.