10 Safety Tips for Halloween
Posted in Accident & Injury, Consumer Protection, Leisure on October 25, 2021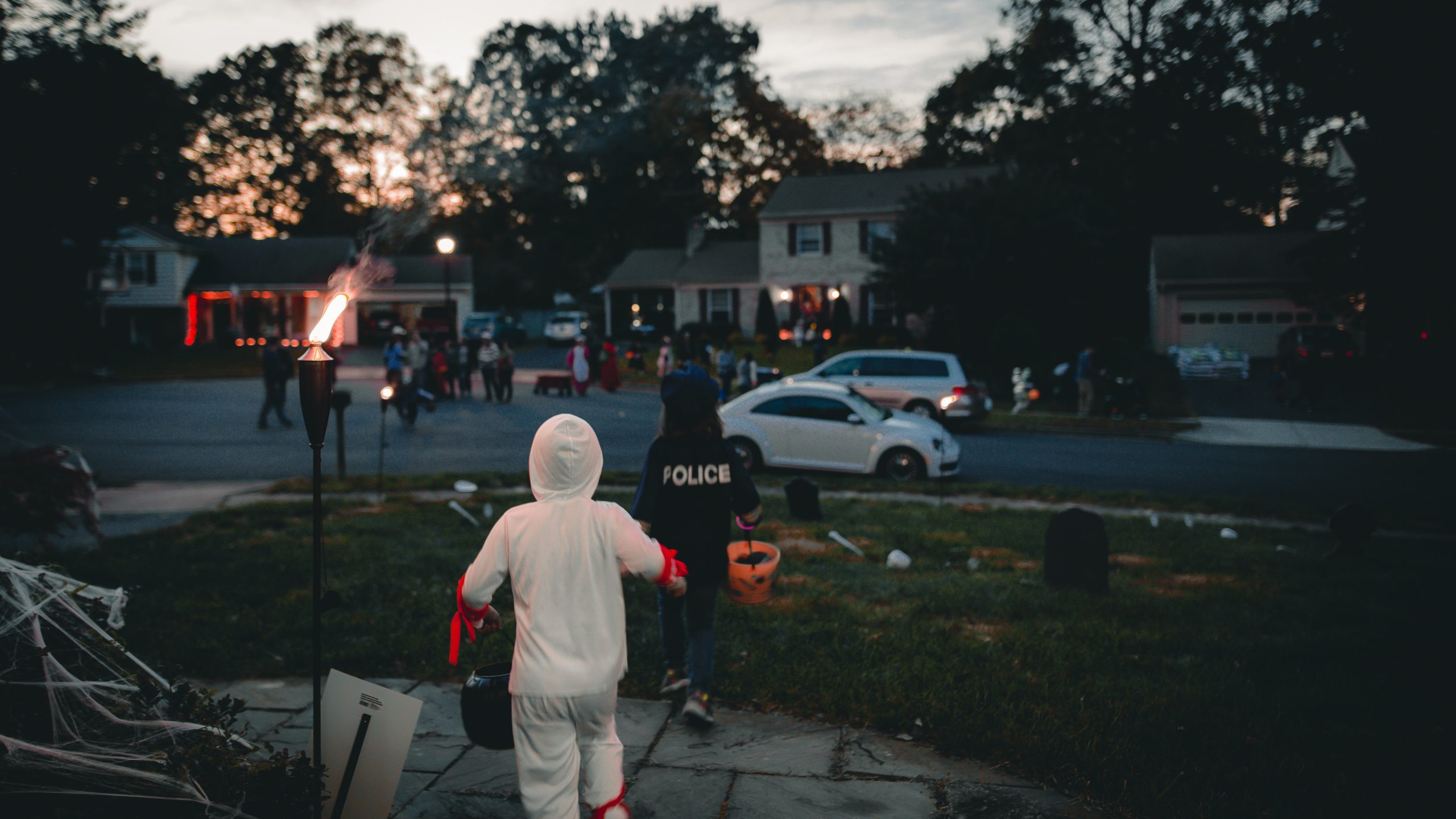 Dressing up, staying up late, and eating a lot of candy was always the best part of Halloween as a child. As an adult, the fun comes from handing out candy and getting to watch other children create memories. Check out our tips below to continue having a fun and safe Halloween with the family.
1. Follow Safety Protocols
While trick-or-treating, only go up to lit houses and avoid walking paths that do not include streetlights. Adults passing out candy should make sure their home is safe for all children to approach the door.
2. Utilize Makeup
Rather than choosing costumes with a mask, look at using non-toxic makeup. Masks can inhibit a person from seeing their surroundings. A safe costume could be the difference between having a good or bad Halloween night.
3. Consider Staying at Home
While many places are returning to a typical Halloween, people may still decide to opt-out of trick-or-treating again this year. We previously compiled a list of 7 ways to make Halloween fun at home.
4. Avoid Electronics
While it is important to bring a device for communication, avoid paying too much attention to it. Phones can cause distractions which could be dangerous while trick-or-treating.
5. Travel in Groups
It is recommended to always go around in groups on Halloween. Whether trick-or-treating or going to a Halloween party, it is safer to be in a group than to go alone.
6. Never Go into Someone's Home
Without adult supervision, a child could be put in a vulnerable position by entering a stranger's house.
Many have heard about the horror stories of Halloween candy that have been tampered with. It is crucial to check candy for problems as well as ingredients if a child has an allergy.
8. Wear Bright Colors
Consider wearing reflective and bright Halloween costumes. This ensures maximum visibility with drivers and other pedestrians.
With so many people out on the streets during Halloween, driving can be a lot more dangerous. Stay alert and avoid distractions that could cause serious accidents. If attending a Halloween party, do not drink and drive.
10. Accompany Small Children
If trick-or-treating with small children, help them retrieve candy at the door. This means walking them up to the door and not leaving their side. Kids don't understand most safety rules, so helping them is important to have a safe Halloween.
We hope you have a safe and fun time celebrating Halloween!