Elk & Elk Attorney William Price to present at Ohio State Bar Association program
Posted in Firm News on October 19, 2018
On Wednesday, Oct. 24, Elk & Elk Attorney William Price will discuss the ins and outs of negligence cases during an Ohio State Bar Association CLE program.
OSBA will host "Negligence Law: Nuts & Bolts of a Case" at its Columbus office from 8:30 a.m. to 4 p.m. On-site registration begins at 8 a.m.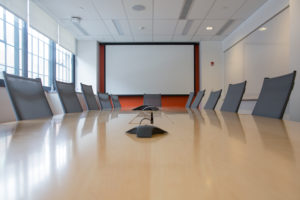 Course participants earn 6.0 CLE hours or 6.0 New Lawyer Training (NLT) credit hours. Pre-registration tuition is $220 for OSBA members and $275 for non-members. Video recordings and workbooks are also available for purchase.
REGISTER: "Negligence Law: Nuts & Bolts of a Case"
The program is designed to walk participants through best practices, strategies, and examples for every step of a negligence case.
Price served as one of the Course Planners and will present from 8:30 to 9:30 a.m. on the topic of depositions.
Other topics covered during "Negligence Law: Nuts & Bolts of a Case" include negotiation, mediation, alternative dispute resolution, voir dire, opening statements and closing arguments, direct and cross examinations, subrogation, and ERISA.
Learn more about OSBA's "Negligence Law: Nuts & Bolts of a Case" Program
About William J. Price
William J. Price focuses his practice on personal injury litigation for people who have been seriously injured or killed as a result of medical malpractice, nursing home neglect, defective products, negligence in construction sites, and trucking and auto accidents. He has been recognized by Super Lawyers, Martindale-Hubbell, AVVO, and is a member of the Multi-Million Dollar Advocates Forum and Million Dollar Advocates Forum.