How medication can play a big role in your auto accident case
Posted in Accident & Injury on August 21, 2019
Medication is often a key factor to track in your auto accident case. The kind of medication, the amount you are prescribed, and the number of pills you receive can all help to establish how severely you were injured in the accident.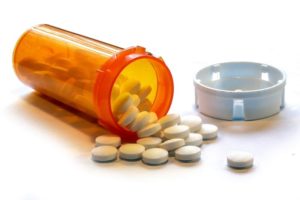 For example, say you weren't taking any medication on a regular basis before the accident. Your doctor then prescribed you three pain pills a day for 30 days. If each pill is 50 milligrams (mg), you'll have taken 4,500 mg of pain medication by the end of the month. This is a large amount to take in such a short time, especially if you didn't take any before the accident.
The amount of medication could also represent the accident's impact on your already fragile condition. For example, before the accident, your doctor prescribed one 50 mg pill each day for pain caused by a pre-existing condition. After the accident, you're prescribed two additional pills per day. This change implies your doctor felt your condition has changed for the worse and you require more pain medication to control the spike in your underlying issues.
A word of caution: Every jury and insurance company will look at your prior medical history and the amount and type of medication you've been prescribed. There's a chance your medical history could work against you if you have a long history of relying on medication to maintain your daily activities, you require occasional increases in your medication, or you've steadily increased your medication over the months or years.
After an accident, keep track of your medication. Document the kind of medication, the amount, how much you take each day, and how long the prescription lasts. If the doctor increases the medication, keep track of the date and why the increase occurred. This information will be useful for you and your Cleveland auto accident lawyer when arguing your case.
About Elk & Elk Attorney William J. Price
William J. Price focuses his practice on personal injury litigation for people who have been seriously injured or killed as a result of medical malpractice, nursing home neglect, defective products, negligence in construction sites, and trucking and auto accidents. He has been recognized by Super Lawyers, Martindale-Hubbell, AVVO, and is a member of the Multi-Million Dollar Advocates Forum and Million Dollar Advocates Forum.