Elk & Elk attorney William Price to present on ethical issues in personal injury cases
Posted in Firm News on March 12, 2018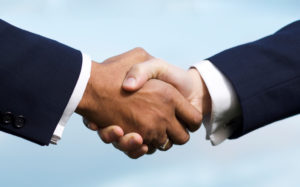 Are you properly handling interactions with personal injury clients?
On Wednesday, March 21, join Elk & Elk attorney William Price at the Columbus Bar Association for a CLE presentation on ethical issues in personal injury cases. Price will offer valuable guidance and tips for avoiding common pitfalls to keep your practice running smoothly.
The seminar takes place from 12:00 to 1:30 p.m. at the CBA office in Columbus. Attendees earn 1.5 Professional Conduct CLE hours.
Register to attend "General Ethical Issues with Engaging Personal Injury Clients"
Price's presentation will cover general guidelines and applicable rules of professional conduct related to soliciting and interacting with potential clients. He will also discuss best practices for splitting fees on referred clients, handling communication with represented clients, and common ethical issues that can arise in the initial stages of a case.
Prepaid registration ranges from $52.50 for paralegals and non-attorneys to $95 for non-CBA members. The seminar is CLE Easy Pass eligible, and attendees can register the day of the seminar at an increased rate. An electronic version of the presentation materials is available to attendees at no cost, and printed copies are available for $15.
Call 614-221-4112 or visit www.cbalaw.org to register or learn more about the seminar.
About Elk & Elk Attorney William Price
William J. Price focuses his practice on personal injury litigation for people who have been seriously injured or killed as a result of medical malpractice, nursing home neglect, defective products, negligence in construction sites, and trucking and auto accidents. He has been recognized by Super Lawyers, Martindale-Hubbell, AVVO, and is a member of the Multi-Million Dollar Advocates Forum and Million Dollar Advocates Forum.