William J. Price Selected for the Cleveland Metropolitan Bar Association Leadership Academy
Posted in Firm News, Leisure on September 20, 2022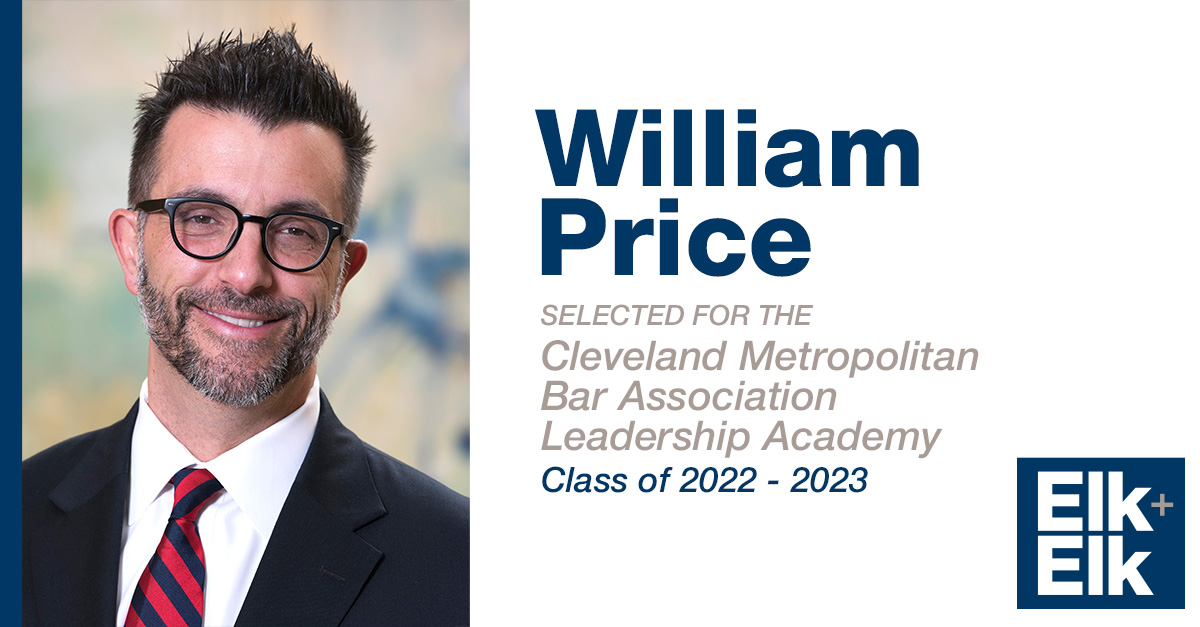 Congratulations to Elk + Elk attorney Bill Price for his selection for the Cleveland Metropolitan Bar Association (CMBA) Leadership Academy Class of 2022-2023.
The CMBA Leadership Academy Class is a 10-month high-regarded program focusing on lawyers with five years or more experience expanding their leadership and professional development. Attorneys will get the opportunity to have consultations and group sessions with some of Cleveland's leading firms and individuals.
Bill Price was chosen for this leadership academy based on his commitment to developing both personally and professionally.
When asked how Price feels about his selection, he said, " I am very honored and excited to be selected for the Leadership Academy Class. I have known people selected who have gone through the class, and everyone has stated the experience has been unique and exceptional."
About William J. Price
Bill Price is a seasoned trial attorney who focuses his practice on personal injury litigation for people who have been seriously injured or killed. He has experience in Medical Malpractice, Nursing Home Neglect, Defective Products, Negligence on Construction Sites, and Trucking and Auto Accidents. He has tried over 50 civil cases in negligence, product liability, and wrongful death.