What can be done about Ohio's rising infant mortality & premature delivery rates?
Posted in Health & Wellness on August 7, 2018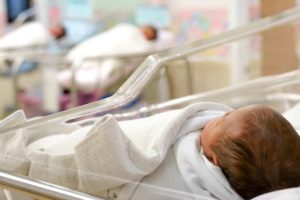 It's something no population wants to hear: That its infant mortality rate and premature delivery rates are high and rising.
But in Ohio, it's a reality.
Infant mortality rate is the number of babies, per 1,000 births, who die within the first year of life.
Premature delivery rate is a birth that occurs more than 3 weeks before the estimated due date.
Why do these matter? Because they give an indication of the overall health of a population.
Ohio's infant mortality rate is one of the highest in the country, at 7.4 deaths per 1,000 live births.
What is causing this? And what can be done about it?
We recently published a white paper, Protecting Ohio's Babies And Mothers: Understanding Premature Delivery Rates And Infant Mortality In Ohio, where we dive into the issue.
Read our free white paper
Find out more about Ohio's rising infant mortality and premature delivery rates by reading our free white paper.