Use Caution When Buying Fireworks
Posted in Accident & Injury on July 3, 2014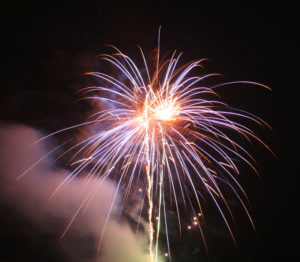 If you're thinking about buying fireworks to add some excitement to your 4th of July celebration in Ohio, think again. First and foremost, aside from sparklers and other small novelty items, fireworks are illegal for personal use in Ohio. While you can buy other types of fireworks in Ohio, all fireworks must be transported outside the state within 48 hours of purchase. Despite these laws, many Ohioans choose to set off a wide variety of fireworks, with some "backyard" displays rivalling city events.
Liability
So, what happens if your illegal fireworks display injures someone? If you break a law and your actions result in the injury of another, you may be found liable for damages under a legal doctrine known as "negligence per se." This means if a jury finds that you violated a law and the violation was a substantial factor in causing the injury to the plaintiff, the judge will instruct the jury that they must presume you were negligent – giving a huge advantage to the injured plaintiff.
Check out our YouTube video for more information about negligence per se.
How frequently do accidents happen? The Consumer Products Safety Commission estimates that there were eight deaths and 11,400 people went to emergency rooms for treatment of fireworks-related injuries in 2013 alone. Most of the accidents occurred within 30 days of Independence Day.
Beware of Illegal Explosives
All consumer fireworks are regulated by the Consumer Product Safety Commission (CPSC) and may carry a charge of no more than 50 milligrams of powder. Homemade fireworks and other illegal explosives carry special risks due to their unknown composition and unpredictability. These devices do not meet safety standards, may carry more than 20 times the permissible powder load, and often have a coating of dangerous explosive dust. Friction, heat, or even being bumped can cause these devices to detonate.
Homemade explosives can pose a particular risk for injury because the people making them often lack knowledge and experience in manufacturing fireworks. Most law enforcement agencies consider devices such as M-80s, M-100s, quarter sticks, cherry bombs, silver salutes, etc., to be illegal because they exceed CPSC limits for consumer fireworks, in addition to being banned by many States.
Remember, all fireworks must carry a warning label describing necessary safety precautions and instructions for safe use. The Bureau of Alcohol, Tobacco, Firearms and Explosives (ATF) warns consumers not to use illegal fireworks. Some indicators that a device may be an illegal explosive are:
It is sold on the street or out of the back of someone's vehicle.
It resembles a roll of coins with a fuse.
It consists of a cardboard tube or oddly shaped item wrapped in brown paper and filled with an explosive material.
It is red, silver, or brown in color
It may be 1 to 6 inches long and up to an inch or more in diameter.
The ATF asks that the public report the manufacture or sale of illegal fireworks or explosive devices to local law enforcement or by calling the toll-free ATF hotline at 1-888-ATF-BOMB (1-888-283-2662).
All of us at Elk & Elk wish you and your family a very happy and safe 4th of July weekend.