University Hospitals' egg and embryo tragedy: File a claim by March 4
Posted in Accident & Injury, Class Action, Firm News, Medical Malpractice on January 28, 2020
The Story
In early March 2018, catastrophic events at a University Hospitals' (UH) fertility center permanently changed the lives of approximately 950 patients and their families.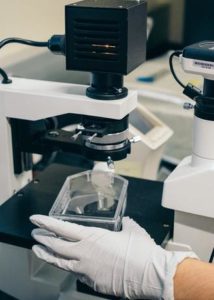 A malfunction caused temperatures to rise in a freezer tank containing eggs and embryos. Nobody was present in the lab at the time of the incident. A remote alarm system—which would have alerted staff to the problem—was disabled
As a direct result, thousands of stored embryos and eggs became inviable.
You have until March 4, 2020, to file a claim. If you have any questions regarding your rights or legal options, contact us now.
How Elk & Elk helped victims of the UH fertility tragedy
Elk & Elk represented patients and resolved their claims in the aftermath of the freezer tank malfunction.
Many impacted patients reached out to our firm for answers, assistance, and support after UH notified them of their loss in the days after the incident. To protect the privacy of the victims—and allow time for a thorough investigation—Elk & Elk, on behalf of 36 clients, filed a temporary restraining order (TRO) on March 26, 2018, against UH.
"We filed the TRO to allow our clients the time to grieve and allow a thorough investigation to occur to ensure we are pursuing the best claims, versus all appropriate parties in the correct forum. To protect our client's privacy in this matter, we filed all cases under Jane and John Doe," Elk & Elk Managing Partner Jay Kelley said of the filing.
Kelley was later appointed court liaison counsel for the plaintiffs' lawyers. In this role, he coordinated pretrial motions and hearings, called meetings, initiated proposals and joint briefs for pretrials, and organized subcommittees with the executive committee. Approximately 80 separate counsel had clients.
The lawyers on the litigation committees were praised as a "Who's Who of the plaintiff's bar." Dozens of cases were consolidated and managed by these committees to streamline aspects of the legal process. Each victim pursued claims, resolutions, and damages appropriate for their unique situation. Attorneys on both sides agreed this was the most effective approach for case management.
"When you think about these cases, some are people who can go through another retrial. Some can't. Everybody's kind of in a different position. They had different numbers of embryos and eggs. They have different opportunities going forward in recreating and reestablishing their family plan," Kelley explained to CNN.
In February, Cuyahoga County Common Pleas Court Judge Ashley Kilbane approved a request to extend the statute of limitations. Parties now have until March 4, 2020, to file related cases. This gives victims additional time to decide how they want to proceed—options range from resuming treatments at the clinic to out-of-court settlements or lawsuits.
"While we [had] many disagreements, this was something we all agreed upon," Kelley said of the joint proposal to extend.
Elk & Elk can help you
Patients who lost eggs or embryos due to UH's freezer tank malfunction suffered a devastating and irreparable loss. Many are still uncertain about their ability to start or grow their families in the future.
As the March 4 deadline approaches, Elk & Elk is here to answer any remaining questions concerning the tragedy at UH's fertility clinic. We can explain the legal options available to affected individuals and families.
If you were impacted by UH's catastrophic error, our personal injury lawyers are here to offer confidential legal consultations at no cost.