Taking a look at Ohio's most dangerous company
Posted in Workplace Injuries and Claims on August 17, 2018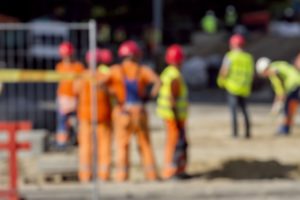 Workers should never fear for their safety while on the job. But one Ohio company is known to be an especially dangerous place to work.
JK Excavating, in Mason, Ohio, was the only Ohio company named to OSHA's The Dirty Dozen 2018: Employer Who Put Workers And Communities At Risk. The company was recently in the spotlight because of a tragic on-the-job death.
Zachary Hess, an employee of JK Excavating, died at work in a trench collapse in December of 2017.
Hess and a coworker were working in a deep unsupported trench when it started to collapse. Hess yelled to his coworker that his leg was caught. The coworker tried to save him, but the trench continued to collapse. By the time first responders arrived, Hess was buried up to his neck. A total of 150 emergency responders tried to save him, working for more than 11 hours. Ultimately, Hess died in the tragic trench collapse.
This is just one example of the dangerous conditions JK Excavating employees have been subjected to.
Over the past few years, OSHA has fined the company for several different safety violations which include failure to use protective systems to prevent cave-ins, multiple violations of employees not wearing helmets, having employees work in standing water, using a dangerously reassembled ladder, and more.
In Zachary Hess' case, JK Excavating failed to follow safety protocols such as installing trench boxes. Had they done this, Hess' death could have potentially be avoided.
Interestingly, JK Excavating was in the news recently for another unrelated reason: Its owner, Gerald P. Koller, was arrested for murder in Florida. The victim was a 28-year-old man who was found on the dock in the back of Koller's Florida home.
Workers should not have to fear injury or death on the job. It is up to companies to follow safety protocols and ensure that their employees are safe while working.
Work-related injuries and death are covered by workers' compensation. It is advisable for those injured and surviving family members to work with a Cincinnati workers' compensation attorney to seek maximum compensation and justice.