Self-driving Uber car hits and kills pedestrian
Posted in Accident & Injury on March 22, 2018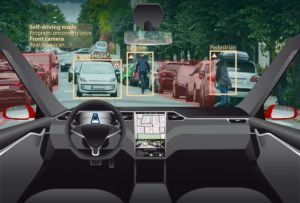 Around 10 p.m. on Sunday, March 18, a 49-year-old woman was killed in Tempe, Arizona, while crossing the street. She was struck by a self-driving Uber vehicle.
This is thought to be the first death caused by a self-driving car.
In the aftermath of the accident, Uber has decided to temporarily suspend all self-driving vehicles from its fleet.
While the car was in self-driving mode, there was a human driver inside. Video footage shows that the driver only became aware of the pedestrian after impact.
So what happened?
The self-driving Uber vehicles are equipped with lidar laser sensors that allow the vehicles to "see" in the dark. The victim was at a 90-degree angle to the vehicle, which should mean that the sensors would have seen her. An investigation of the accident continues, but early reports by police are showing no fault by Uber.
Are self-driving vehicles safe? Autonomous vehicles have now undergone 5 million miles in real-world testing, in addition to billions of miles in simulations.
More and more vehicles are being manufactured with self-driving features. It is believed that by 2020, more than 10 million self-driving vehicles will be on the road.
Self-driving technology is still in its infancy. It has great potential, but it is important to remember that there are still great risks involved. The pedestrian death is a horrible accident that should have been avoided. If you have been involved in an accident, contact our Columbus pedestrian accident lawyers today.