Elder abuse on the rise: what steps can you take to protect your loved ones?
Posted in Accident & Injury on June 15, 2017
A new report released by the World Health Organization is raising alarms about the increasing number of elderly people suffering abuse and neglect. The research reveals that one out of six people around the world will fall victim to some form of abuse after they turn 60. If you or someone you love is a victim of elder abuse, speak to our experienced Columbus nursing home abuse lawyers today.
According to the CDC, for each reported case of elder abuse more than 20 other cases remain in the dark.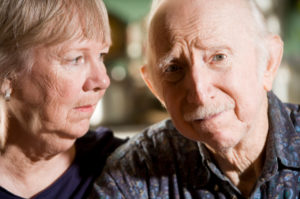 Common types of abuse include psychological, emotional, physical, sexual, financial and neglect, and many of those at greatest risk are unable or afraid to report the incidents.
We regularly hear about cases involving nursing homes and assisted living facilities, but it's important to keep in mind that it happens at home too. Sadly, family members and trusted friends are often the ones guilty of carrying out the abuse in those situations.
Regardless of where it occurs, elder abuse can be extremely difficult to spot or confirm. Mental health problems and other disabilities can further complicate efforts to figure out whether a person has fallen victim to abuse.
Help protect your elderly loved ones, friends and neighbors by learning to recognize common signs of elder abuse. Be on the lookout for:
Bruises, welts or other unusual injuries
Changes in behavior, appetite or sleep patterns
Poor personal hygiene
Unwillingness to discuss certain topics or people
Newly developed symptoms of anxiety or PTSD
Missed appointments or failure to seek medical care
Suspicions of elder abuse should always be taken seriously, but the context of each situation also needs to be considered. For example, certain medications or chronic conditions could have side effects or symptoms that mimic those of abuse.
5 Tips for Preventing Elder Abuse:
1. Visit elderly loved ones and friends on a regular basis. Abuse can be difficult to detect even in person, so your odds of recognizing a problem over the phone are slim. Stop by whenever you can and keep an eye out for any concerning changes in their condition.
2. Encourage them to maintain friendships. The more people involved in your loved one's life and interacting with them on a regular basis, the better the odds someone will pick up on potential signs of abuse or neglect.
3. Don't be afraid to speak up. Friends or neighbors often feel that it's not their place to report possible cases of abuse or that it's an issue that should be handled by the victim's family. In these situations, it's okay to be a little nosy.
4. Learn the warning signs and risk factors. Time is of the essence when it comes to preventing or identifying elder abuse. Educate yourself and discuss the topic with your loved one so they'll feel more comfortable coming to you if something is wrong.
5. Don't forget about self-neglect. Elderly people who remain in their homes as they age are also at high risk of self-neglect. Mental health issues such as dementia or depression can leave them unable to care for themselves or indifferent to their health and living conditions.
What steps have you taken to protect your loved ones from elder abuse? Share your advice and experiences in the comments.