Elk & Elk attorneys to present at upcoming National Business Institute seminar
Posted in Accident & Injury, Firm News, Probate & Estate Planning on October 27, 2017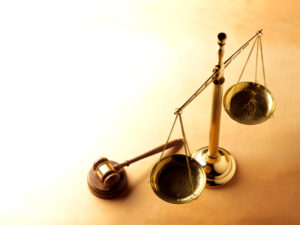 Elk & Elk attorneys Amy L. Papesh and William J. Price will share their extensive experience in the area of wrongful death litigation at an upcoming National Business Institute live seminar in Cleveland.
NBI's "Wrongful Death Litigation: Start-to-Finish" takes place on Thursday, November 30, from 9 a.m. to 4:30 p.m. at the CMBA Conference Center. The program is approved for 6 Continuing Legal Education (CLE) credit hours, including one hour of attorney ethics instruction.
The intermediate level seminar is designed for attorneys, and may also be beneficial for insurance professionals, claims managers and adjusters, mediators, and hospital risk managers.
Registration is $359 and includes the cost of the supplemental course book. An audio recording of the seminar is available for purchase to those who cannot attend.
From 1:00 to 1:45 p.m., Amy Papesh will discuss probate basics for attorneys in wrongful death cases, examination of wills, and best practices for working with the probate court.
The seminar concludes with a presentation by William Price from 3:30 to 4:30 p.m. His focus will be ethical standards in wrongful death cases, including management of beneficiary conflicts, distribution of settlement proceeds, joint representation, and apportionment conflicts.
Click here to register for National Business Institute's "Wrongful Death Litigation: Start-to-Finish"
Papesh focuses her practice on probate administration and estate planning as the head of Elk & Elk's probate division. She has previously lectured for National Business Institute on probate matters. She is admitted to practice in the states of Ohio and Florida; and is a member of the Ohio State, Cleveland Metropolitan and Portage County bar associations. She is a member of the Lawyer's Guild of the Catholic Dioceses of Cleveland, a trustee for the Aurora Baseball League, and a trustee for the Aurora Schools Foundation. Papesh earned her B.A. degree from John Carroll University and her J.D. degree from Cleveland-Marshall College of Law.
Price is a seasoned trial attorney who focuses his practice on personal injury litigation in the areas of medical malpractice, nursing home neglect, defective products, negligence in construction sites, and trucking and auto accidents. In 2016 and 2017, Super Lawyers Magazine recognized him as one of the Top 50 Lawyers in the Cleveland and he was included in the Top 100 Lawyers in Ohio. From 2014-2017, he also was selected to the annual Ohio Super Lawyers list. He is a member of the Ohio State Bar Association (District 12 Delegate, member-Litigation Section and Young Lawyers Section; chair for the Negligence Law CLE presentation for the OSBA Conference), National Board of Trial Advocates, American Association for Justice, Akron Bar Association, Cleveland Metropolitan Bar Association, and Central Ohio Association of Justice. Price earned his B.S.B.A. degree from Bowling Green State University and his J.D. degree from Michigan State University College of Law.